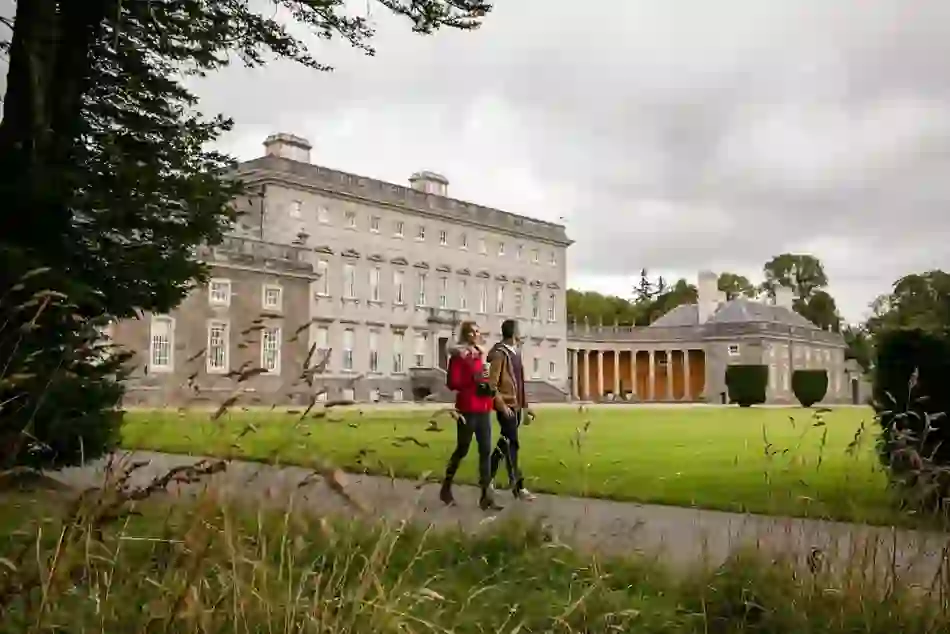 County Kildare
45mins from Dublin Airport
Claims to fame
Kildare has always had a sense of style. After all, this is where you'll find the fascinating story of William Conolly's extravagant Castletown House, Ireland's first and largest Palladian manor. You'll also find Marilyn Monroe's polka dot umbrella, plus the hot pink cocktail dress worn by Audrey Hepburn in Breakfast at Tiffany's at the Museum of Style Icons in Newbridge.
It's the county that welcomed some of the world's greatest golfers when it hosted the Ryder Cup at the K Club, as well as no less than 13 European Opens. And Kildare's got status as an official Irish Heritage Town. But when the word Kildare is uttered amongst equestrian circles, there's some serious style in store…
The Thoroughbred County
Amongst the lush landscape of the Thoroughbred County many of Ireland's top studs, stables and racecourses are to be found. Think the Curragh, Punchestown and Naas racecourses. The real thoroughbred journey starts at the Irish National Stud. Visit in foaling season and you'll spot these new-born beauties tottering around on legs that seem just about to fold underneath them.
Meanwhile, in the Japanese Gardens, there are 200-year-old bonsai trees, lava rocks from Mount Vesuvius and a trail tracing man's journey through life. For a garden of a different sort, wander through St Fiachra's Garden. Named for the patron saint of Irish gardeners, here the focus is on rock and water – the Irish landscape in its rawest form.
Test the waters
Sitting right on Dublin's doorstep, Kildare's peppering of luxury hotels, spas and guesthouses makes the ideal base for a dash into the city. Shop until you drop at Kildare Village, enjoy gourmet fare in gastropubs; and delve into history at Lullymore Heritage and Discovery Park.
What's one of the best ways to see this pretty county? Embark on a leisurely barge trip along the Grand Canal and soak in nature's pleasures. Fun fact: two horses once towed boats along these waters between 1834 and 1852. Thankfully, life moves at a quicker pace these days! But the canal's idyllic charm remains.
Want to see more?
Here are some great reads to get you started:
County Kildare highlights
Don't miss these things to see and do