When it comes to Irish fashion, there are a few names that immediately spring to mind. Expert milliner Philip Treacy, textile guru Orla Kiely and haute couturier Sybil Connolly have all brought Irish style to a global audience, and paved the way for a new generation of designers, including Hope Macaulay, Laura Weber and Simone Rocha. It's no surprise then, that Ireland is one of the most exciting European destinations when it comes to fashion.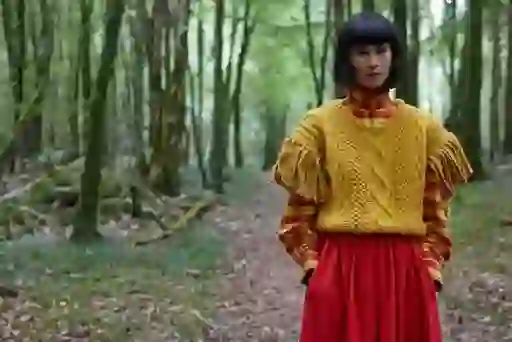 Going international
Designers from the island of Ireland creating big waves on the fashion scene around the world. Just look at Katie Ann McGuigan from Newry, who has been busy gaining experience with big brands such as Alexander McQueen and Marc Jacobs since graduating college in 2016. Or how about County Tyrone's Sharon Wauchob, who has been building her reputation since the 90s, becoming a staple of the London Fashion Week schedule and regularly working with luxury brands such as Louis Vuitton.
More recently, Dublin native Laura Weber made headlines after Dr Jill Biden wore one of her creations to the US presidential inauguration in 2021. Over the years, Weber has created garments for Beyoncé, Lady Gaga, Rihanna, Bette Midler and former US First Lady Michelle Obama.
And if you think talent runs in families, you'd be right. In 2021, Simone Rocha, daughter of well-known fashion designer John Rocha, became the first Irish designer to have launched her own brand of clothing for the chain store, H&M. She also has stores in London, New York and Hong Kong.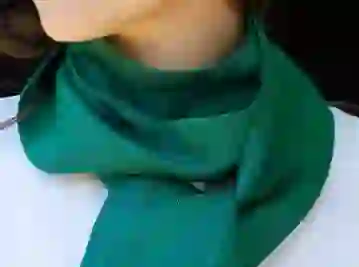 Local talents
But while the global scene is packed with big name Irish designers, at home there's a buzz surrounding exciting breakthrough talents who are coming up the ranks. Want to source an original piece of Irish design? Look to knitwear designer Pearl Reddington Aoibheann MacNamara and Triona Lillis, who create handmade, one-of-a-kind pieces that are made entirely from Irish fabrics. And for beautiful prints using local Irish linen, check out Alanagh Clegg's ethereal pieces.
Dublin, Cork and Belfast are the go-to places to bag a designer piece before they go international. If you're visiting the Rebel County, Cork by Design has a great collection of vegan-made wallets and handbags. In Dublin, check out design collective Project 51 and Havana for up-and-coming names, or go high end with some luxury cashmere from Lucy Nagle, luxury tailoring from Louise Kennedy, or a bright bold statement piece by JW Anderson – all at Brown Thomas. In Belfast, Envoys is the place to head for covetable pieces by Simone Rocha.

And make sure to pop into a Dunnes Stores when you're on the island of Ireland – internationally renowned designer Joanne Hynes' stunning collaboration with the chain store takes in everything from statement bags to lux hoodies.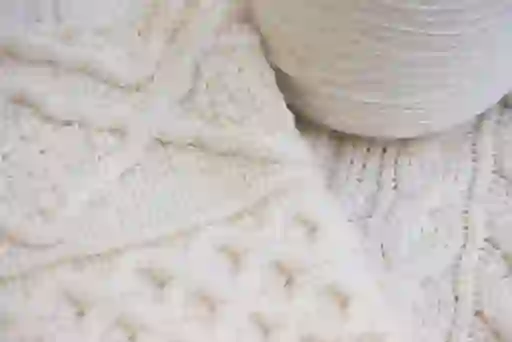 Traditional favourites
In 2021,tennis champion Naomi Osaka was seen wearing a colourful, handmade cardigan on the cover of GQ magazine. The designer? Antrim native, Hope Macaulay. During her time in college, Macaulay experimented with knitting after her grandmother taught her the basics and today, all of her knitwear is manufactured in Northern Ireland with the help of local seamstresses.
Knitwear is a big deal in Ireland. From cashmere to cotton, lambswool to linen, you'll find amazing creations all over the island. Of course, the ultimate knitwear piece has to be the Aran jumper: the classic, fisherman's "water-resistant" winter warmer that was traditionally created using unscoured wool. They're super-warm because they needed to be: the Aran Islands in the days before central heating was not the cosiest place in the world.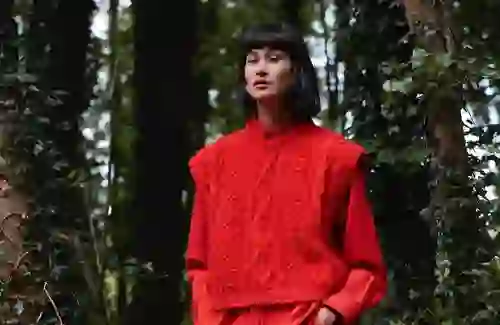 These days, you can find Aran jumpers in knitwear stores all over Ireland, but if you want to score one from the place that made it famous: jump on a ferry to the islands themselves.

Looking for a slightly more modern version? Don't miss The Tweed Project, Pearl Reddington or Stable of Ireland. Fashionable and cosy? Yes please.