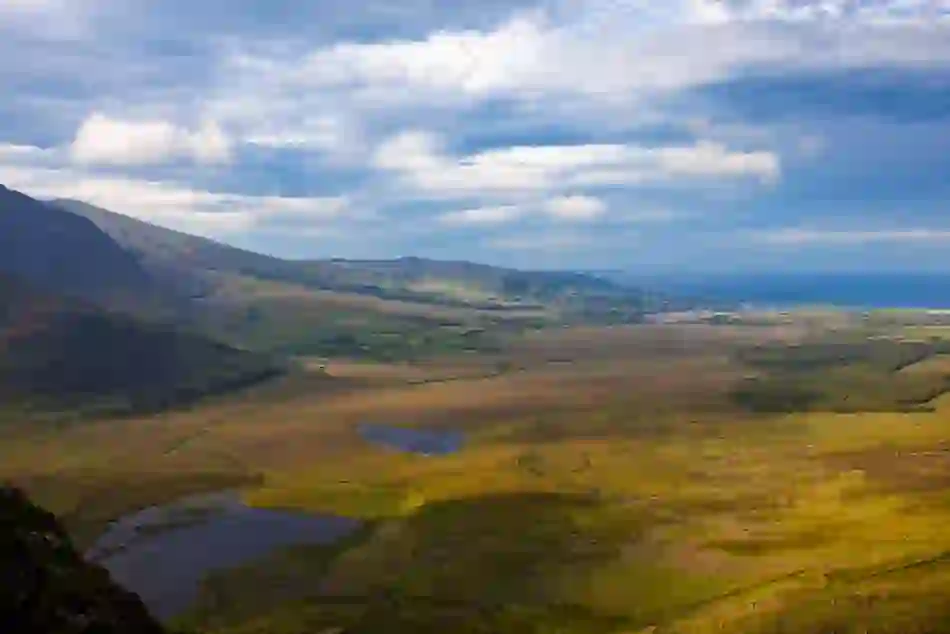 10 souvenirs better than a keychain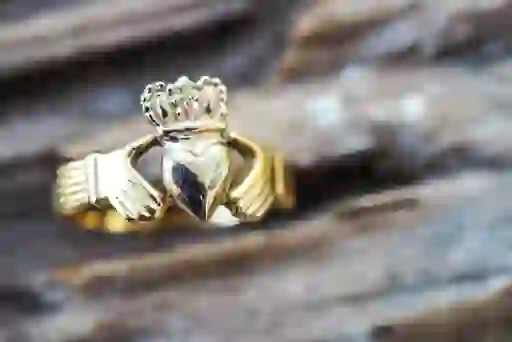 1. Jewellery
Millions of fingers worldwide sport a Claddagh ring, but if you're looking for a contemporary twist, Steensons Northern Reflections collection – inspired by iconic landmarks of Northern Ireland, including the Giant's Causeway and the glens of Antrim – might do the trick. Alternatively, in County Kerry, master goldsmith Paul Smith of PFK Kenmare has designed a stunning ring that equates in style to the beauty of the Ring of Kerry.
2. Knitwear
Aran sweaters will always scream rugged, but the islands' knitwear designers can do stylish, too. The Tweed Project operates from a small Aetlier in Galway and creates beautiful pieces from Donegal Tweed and Irish Linen, but we particularly like their contemporary Aran jumpers hand-knitted on Inis Oírr using bright red or yellow Aran wool. Antrim native Hope Macaulay is the go-to for experimental knitwear, while Pearl Reddington is another top knitwear designer getting attention from her cool Arans from Aran flashed with neon cuffs.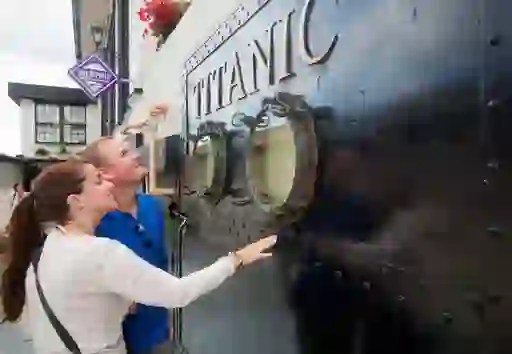 3. Ceramics
Louis Mulchay sold his home and invested everything into his pottery venture on the Dingle Peninsula. It paid off. He became the first Irish craftsman to receive an honorary degree in recognition of his work and his store near Ballyferriter is most definitely worth a visit. Many Irish restaurants use local ceramics to show off their food to the best, so if you like what you see when you're dining out, make sure and ask who the artist is. A current favourite of many of Ireland's best restaurants is Fermoyle Pottery, which graces the tables of Aimsir in County Kildare and the Cliff House in County Wexford.
4. Titanic Memorabilia
While the history and legacy of Titanic is closely linked with its departure point in Belfast – commemorated by the stunning Titanic Belfast musem – the Ship of Dreams also has a close connection to the town of Cobh in County Cork. The Titanic Visitor Centre tells the story of the 123 passengers who boarded at Cobh – the last port of call for the fated voyage. The Titanic Experience has an extensive gift shop, which has the finest selection of Titanic themed gifts available – from tea sets and teddies, to cufflinks and keychains!
5. Books
Move over, Kindle – real books are back. Books like this rare Dublin edition of James Joyce's Ulysses published by Lilliput Press. AND if you want a beautifully illustrated special edition, look no further than The O'Brien press and this little beauty.
6. Textiles
Buying a blanket can be tricky: you want something cosy, yet stylish. Mourne Textiles' hand-woven and quirky creations were originally designed for the catwalk with custom-spun yarn from Donegal, and created using a wild spinning technique. This is stylish snoozing.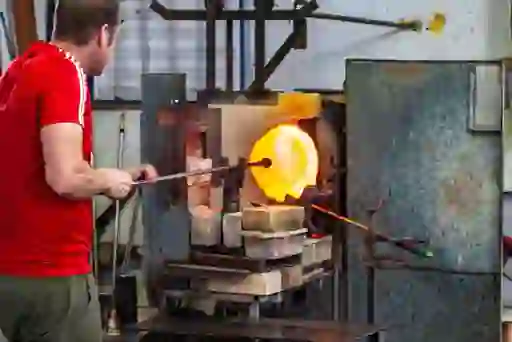 7. Glass
Waterford, Tipperary and Tyrone all produce incredible crystal, but an alternative to the big three is Kilkenny's Jerpoint (as in the nearby abbey) hand-blown glass. Think striking colours and understated shapes. Watch a free demo from a master blower: flowing red-hot molten glass becomes the finished piece right before your eyes.
8. Weave
A mention of indigenous wicker weaving conjures up images of creels (wicker baskets) and lobster pots. Kathleen McCormick has mastered meshing the craft and design interface. Trunks, lampshades and wall designs are all on the menu, and her fisherman's creel will be your new favourite handbag. Kathleen grows and harvests her own willow in County Kildare.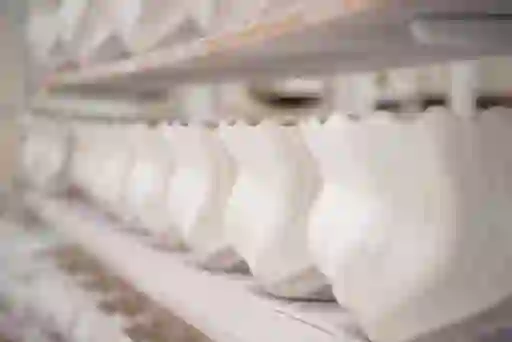 9. Musical instruments
Enjoyed the traditional music sessions on your holiday? Take that sweet music home with a trip to the quality music shops scattered all around Ireland. Powell's in Galway city, for example, will be only too happy help you choose your own bodhrán or tin whistle.
10. China
Handcrafted in the Fermanagh village of Belleek for the past 156 years, this fine Parian China is made using techniques handed down through generations. Every brush stroke is skillfully applied by hand, meaning each piece is totally unique.