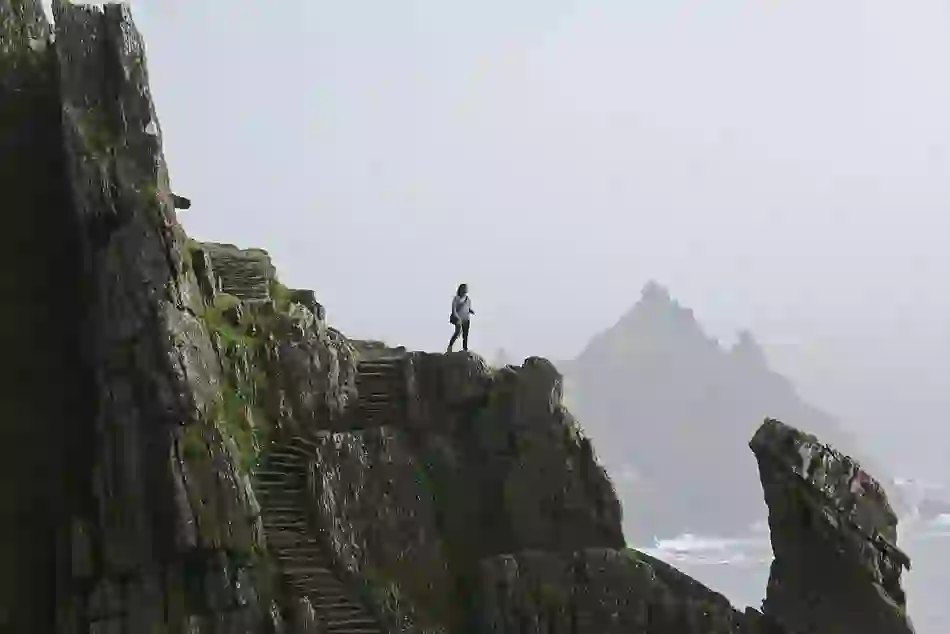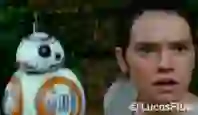 Star Wars: The Force Awakens – County Kerry
While filming The Force Awakens along Ireland's Wild Atlantic Way, actors Daisy Ridley and Mark Hamill could be found walking the steep cliffside steps of the magnificent island Skellig Michael. Known for its medieval beehive huts, stunning wildlife and ocean waves, this UNESCO World Heritage Site casts a spell in one of cinema's biggest franchises.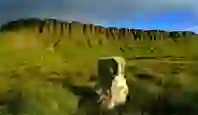 Calvary – County Sligo
This movie has two leads: Brendan Gleeson and County Sligo. The drama takes place against the backdrop of the unspoiled landscapes surrounding Ben Bulben and the churning Atlantic views on Streedagh beach. Long past the end credits the scenery stays with you, as does Gleeson's phenomenal performance.
Artemis Fowl – County Antrim
Author of Artemis Fowl, Eoin Colfer was born in Ireland, so it's only fitting that his homeland featured as the backdrop for the Disney film adaptation. The bestselling children's book series was filmed around some of Northern Ireland's most legendary locations, including 16th century Dunluce Castle, White Rocks beach and the epic Causeway Coastal Route.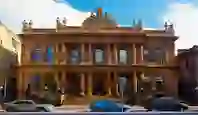 Killing Bono – Counties Antrim and Down
Killing Bono, the tale of two brothers on their disastrous quest for rock stardom was filmed all over counties Antrim and Down. From hotels (the Merchant) to harbours (Donaghadee), venues to narrow side streets, this boisterous movie harnesses Northern Ireland's musical heritage and cranks it right up.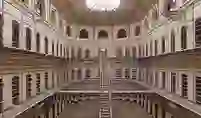 Paddington 2 – Kilmainham Gaol
Everybody's favourite bear shared the screen with a star of Irish history in Paddington 2. Look closely at some of the interior prison shots and you might recognise the atmospheric Victorian East Wing of Kilmainham Gaol, already a star of classic films such as The Italian Job and The Wind That Shakes The Barley.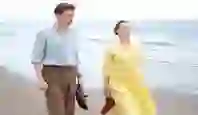 Brooklyn – County Wexford
The main action may have taken place Stateside, but Brooklyn was also partly filmed in Enniscorthy, County Wexford. The film takes us back to 1950s Ireland – and earned an Oscar nomination for its star, Irish actor Saoirse Ronan. Curracloe and Ballinesker beaches also feature in the movie.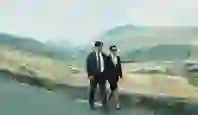 The Lobster – County Kerry
Imagining a world where people are transformed into an animal of their choice unless they fall in love, The Lobster made waves when it won the Jury Prize at the 68th Cannes Film Festival. This star-studded comedy was filmed in a number of atmospheric locations in County Kerry, including Dromore Woods and the breathtaking Beara Peninsula.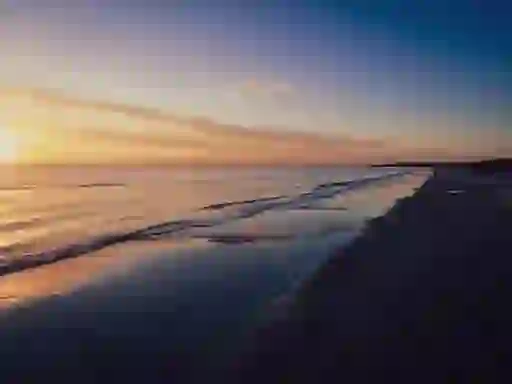 Saving Private Ryan – County Wexford
The opening D-Day scenes in this movie are both spectacular and harrowing. What's more – they were filmed on County Wexford's stunning Curracloe Beach. Steven Spielberg must have known that to recreate one of the 20th century's most dramatic moments, he needed somewhere special. With its wide sands and ocean views, Curracloe is not to be missed.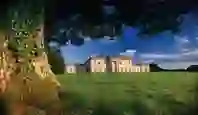 Miss Julie – County Fermanagh
Downton Abbey fans will adore Miss Julie. This period drama is set in the lush countryside of Fermanagh and sees aristocrat Jessica Chastain seducing Colin Farrell. The stately elegance and vast grounds of Castle Coole are equally enticing. This must-see mansion is nestled near the banks of the River Erne at the heart of Fermanagh's lakelands.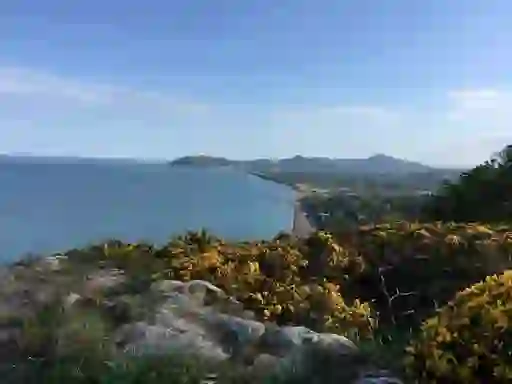 Once – County Dublin
This Oscar-winning movie is quite the charmer. And it's not just the love story and the soundtrack that sets it apart: it's the great Dublin locations such as Grafton Street, Temple Bar, St Stephen's Green and Killiney Hill. Why not come and experience it for yourself at Once The Musical in Dublin's iconic Olympia Theatre?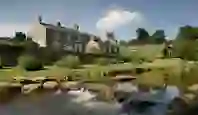 Philomena – County Down
Dame Judi Dench and Steve Coogan star in this true story about a woman searching for her long lost son. The film features a number of scenic locations, including Rostrevor, which lies at the foot of Slieve Martin, and the harbour village of Killyleagh in County Down. These scenic backdrops add to the authentic appeal of this tale of Ireland old and new.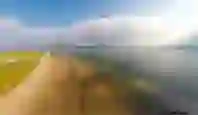 Ryan's Daughter – Counties Clare and Kerry
From the opening shot high above the Dingle Peninsula in County Kerry, this passionate Oscar-winning picture captures the drama and romance of Ireland's west coast. Slea Head and Dunmore Head are two perennial standouts. One thing for sure – love on the rocks has never looked better.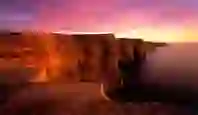 Harry Potter and the Half-Blood Prince – Counties Clare and Kerry
The Cliffs of Moher: where wizards Harry Potter and Dumbledore come searching for the soul of He-Who-Must-Not-Be-Named. Even a muggle can see the magic in this place: on a clear day you can spot the Aran Islands and Galway Bay, as well as the Maum Turk mountains in Connemara.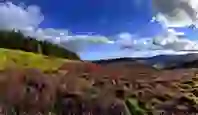 P.S. I Love You – County Wicklow
This romantic drama is a bit like a love-letter to Ireland. Featuring some of the most stunning locations on the east coast, including The Sally Gap and picturesque lakeside village Lacken, the characters in this film find themselves smitten by the heather-flecked landscape and enchanting views of the Wicklow Way. Us too.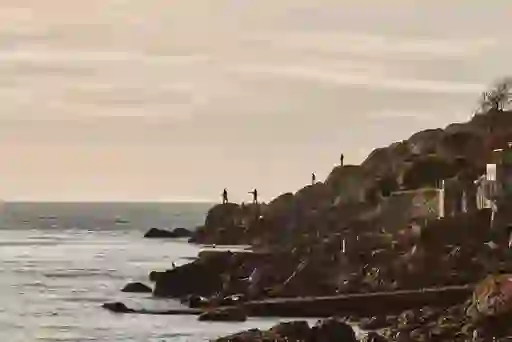 Sing Street – County Dublin
Once director John Carney delivers another musical tribute to his home city in this story about teenagers forming a band in the 1980s. Dublin's city parks and tree-lined avenues are captured beautifully in this heart-warming film. The same is true of the seaside village of Dalkey, which makes a pivotal appearance.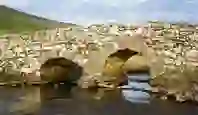 The Quiet Man – Counties Galway and Mayo
In 1952, John Wayne swaggered into Cong in County Mayo and introduced this quintessential Irish village to the world. This Oscar-winning classic takes in Ashford Castle, Thoor Ballylee (once home to WB Yeats) and, of course, the Quiet Man Bridge over the Owenriff River.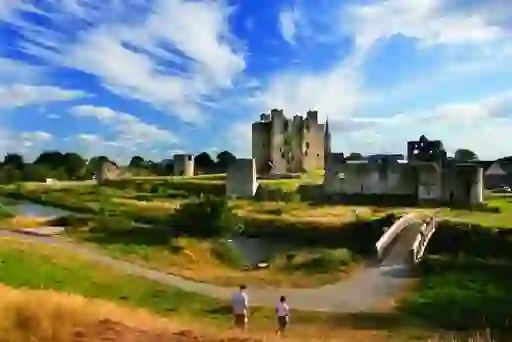 Braveheart – Counties Meath and Wicklow
Braveheart might be Mel Gibson's movie but Trim Castle is the star. This Norman stronghold in County Meath is hard to miss with its crenelated towers, medieval keep and battlements. On screen it doubles as the walled city of York. The Wicklow Mountains also feature as a wild backdrop.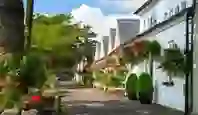 The Shore – County Down
In this Oscar-winning short movie, Ciaran Hinds and Conleth Hill play two friends reunited in the sleepy streets of Killough. This seaside village is shown in all its authentic charm in the film, which also features some fabulous on-location shots of Northern Ireland's very own Coney Island.