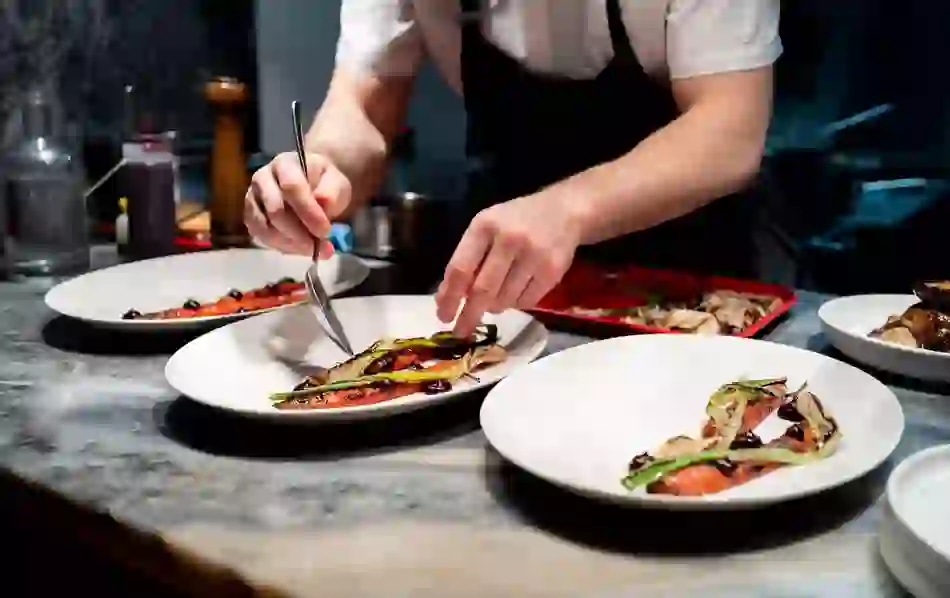 Dining out in Dublin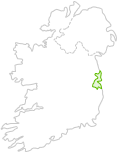 Dublin
The restaurant scene in Dublin is booming. Creative, cool and great craic, the city is fast gaining a reputation as one of Europe's top cities when it comes to food. There are elegant wine bar-style eateries, such as Frank's, Note and RHA Margadh, all of which focus on sharing plates; there are hip neighbourhood favourites such as Assassination Custard, Table Wine and Orwell Road; and there are glittering Michelin-starred fine dining hotspots including Chapter One and Liath.
Dublin's restaurants book up quickly, so always make a reservation ahead of time, especially at weekends. In the meantime, sit back, relax and read our guide to five great places to check out for some great Irish food…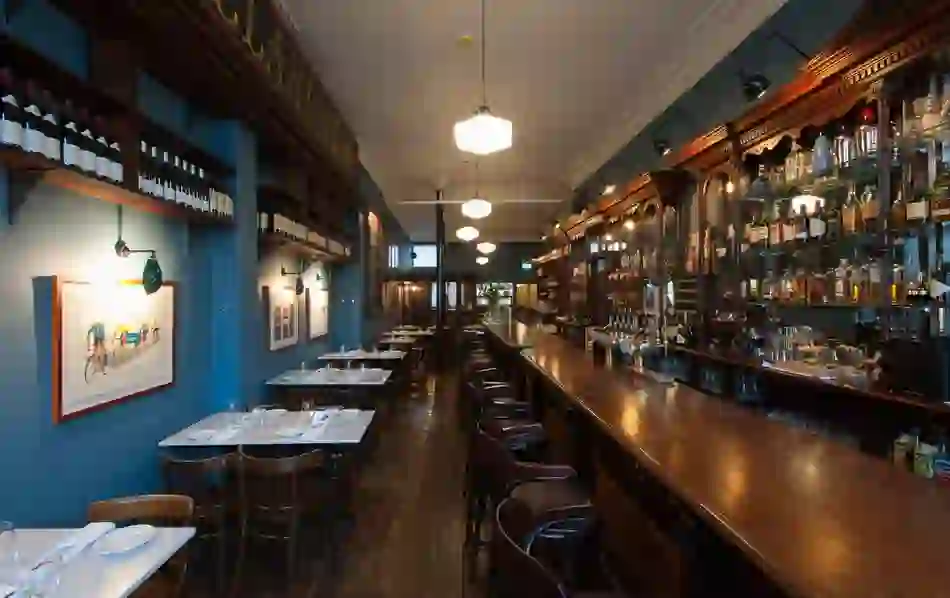 1. Delahunt
This gorgeous restaurant at the top of Camden Street used to be an off-licence and it still retains many of its original features including an old counter, Art Deco lights and a snug. The four-course tasting menu focuses on what is seasonally grown in and around Dublin, whether it's fruit and vegetables from farm in north Dublin, wild ingredients like blackberries, watercress or young pine needles foraged on the hill of Howth, or sea herbs grown on the coast. There's also a vegan, vegetarian and pescatarian version of the menu.
There are local touches to every course – sometimes the fruit even comes from head chef Chris Maguire's own Dublin garden – and there's an emphasis on relaxed eating. "I want to be the most approachable fine-dining restaurant in Dublin," he says. "It is not supposed to be challenging your palate. People might come in who have not had a tasting menu before. I want people to feel comfortable."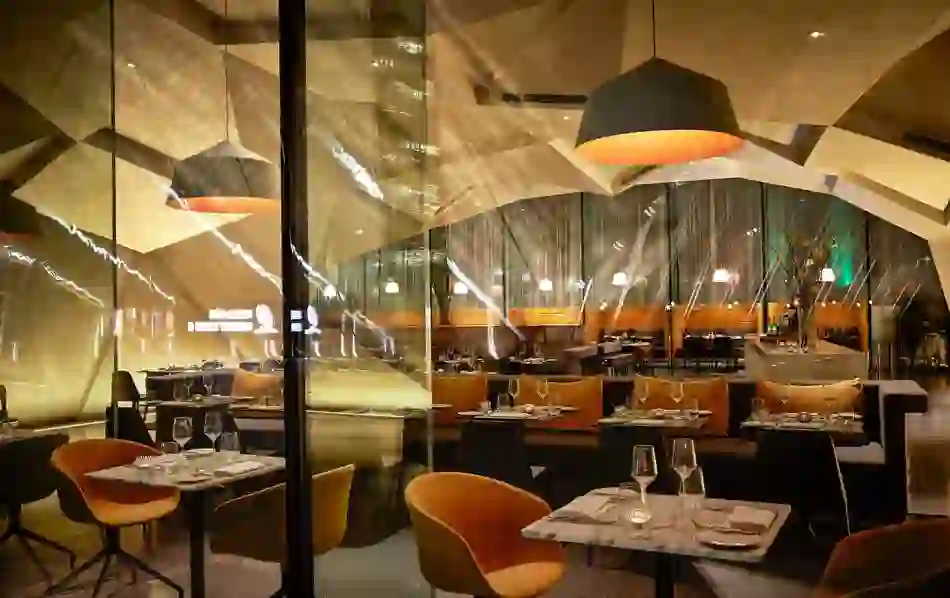 2. The Brasserie at The Marker Hotel
Not only is the Brasserie at the Marker a gorgeous, contemporary space with its amazing geometric concrete ceiling which sits high over the open lobby area, but chef Gareth Mullins works his wonders on a thoughtful menu – popular as a pre-theatre option for those going to the Bord Gáis Energy Theatre at Grand Canal Square.
Look out for tasty starters like monkfish tempura with sweetcorn, peppers, coriander, harissa and lime, or a roast rump of Castledermot lamb with smoked aubergine, crisp polenta, olive tapenade, green beans and mint jus.
Each course has both vegetarian and vegan options, and the wine list has some unique selections, including a wine from Sussex in England and even some alcohol-free bottles.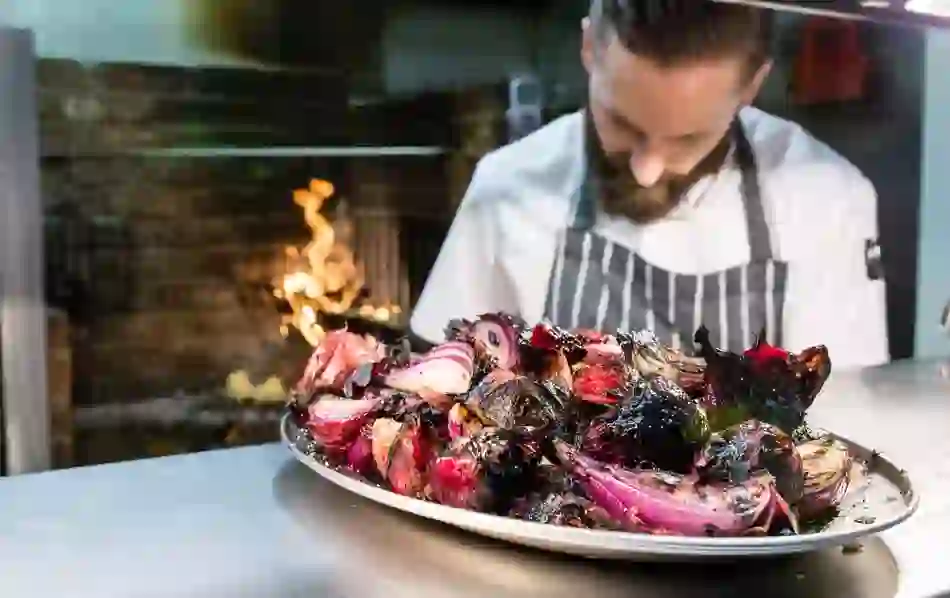 3. Variety Jones
Variety Jones is based around a chef's choice six-course sharing menu, put together by Irish chef and owner Keelan Higgs, the deserved holder of a Michelin star. Food is all served in a relaxed and informal dining space in the Liberties, one of the oldest parts of the city. The courses are unfussy and mainly Irish, with local and organic ingredients – a sample course might be a sourdough crumpet with egg and a smoked eel salad, or family-style hearth-grilled halibut served with bouillabaisse, organic veg salad and lobster roll. There's also a pescatarian option.
Higgs says he aims to focus the whole dining experience around the principals he was raised on, about sharing food and using food as a medium to bring people together. "People start to share food and all the barriers between communicating come down and everyone relaxes," he says. "When they start to tear into food and break bread together, they tend to have a good time. In an essence, that's the style of food we do."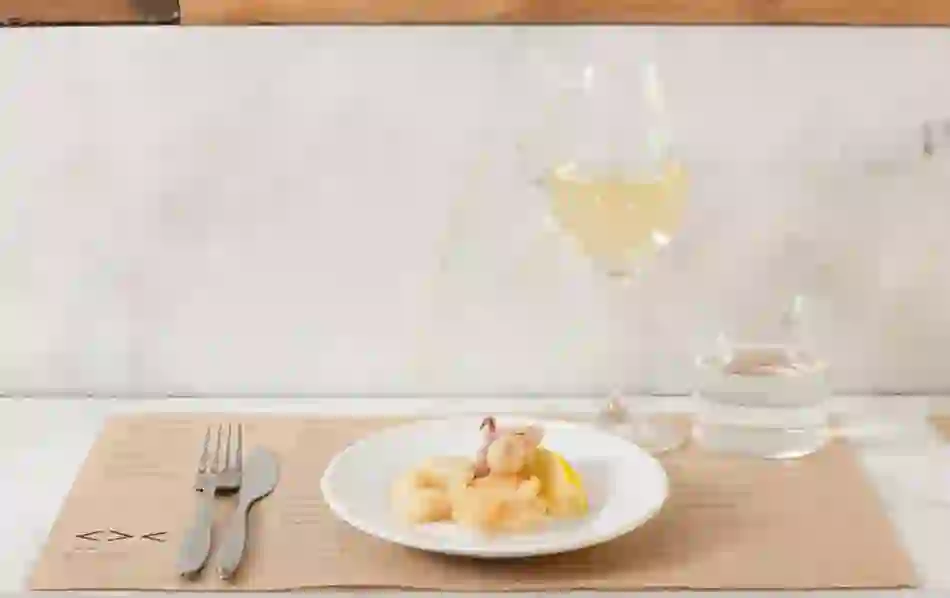 4. Fish Shop
This is a simple and compact dining space on Queen Street in the Smithfield area on Dublin's northside, with the focus on the freshest, locally-caught fish. The menu changes daily. Expect fresh catches such as hake, haddock, plaice or brill, served lightly beer battered, with chips and tartare sauce. Starters might include tasty dressed crab on toast or smoked haddock croquettes, and there are also cockles, oysters and Killary Fjord mussels on offer.
It's a relaxed space and what makes eating here especially interesting is the well-thought-out wine list, with small producers in Spain and France. There's a good selection of "island wines" from Crete, Sicily and the Canaries, as well as Rieslings that pair well with seafood, rosés, skin contacts and light red wines.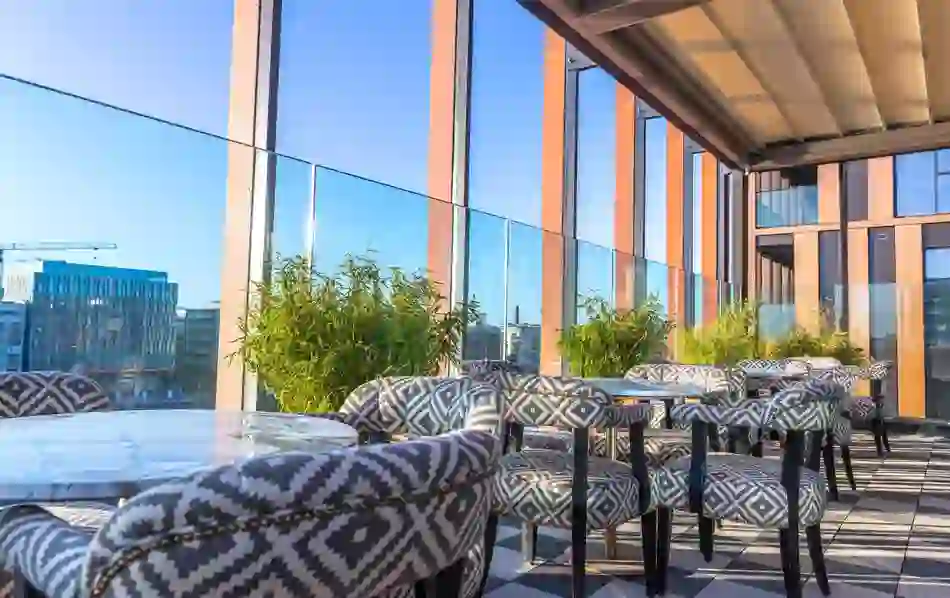 5. Ryleigh's
It is almost worth coming here for the setting alone – take the lift to the top floor of boutique hotel The Mayson, for rooftop views of the River Liffey and the Dublin Docklands, and out past Dublin Port to the iconic Poolbeg towers and Dublin Bay. You can sit in a cosy booth beside floor-to-ceiling glass windows, or take to the terrace in warmer temperatures and soak up the views – and the whole area is lit up at night.
Ryleigh's is a buzzing spot and is popular for breakfast or weekend brunch, with classics done well, such as eggs Benedict, eggs royale and eggs Florentine. In the evening, the focus is on steaks from the grill with sizes up to a 30oz/850g tomahawk ribeye for two. The menu has options for vegetarians and vegans, plus a 14-point allergen key. There's a full bar too – check out the cocktails with locally-inspired names like Irish storm or Marino.