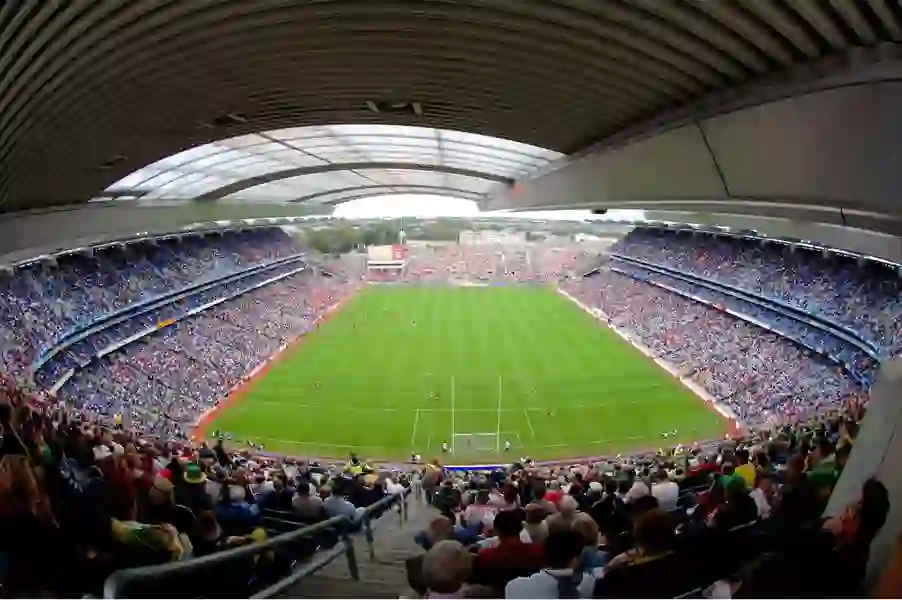 Sport on the island of Ireland
From Gaelic games to popular past-times, the Irish are a sports-loving people!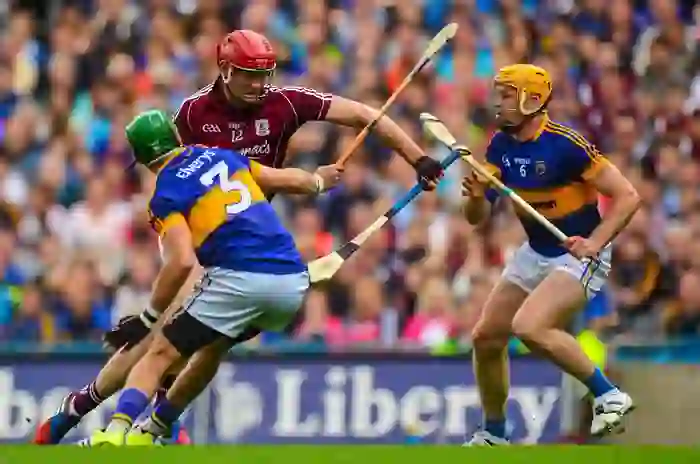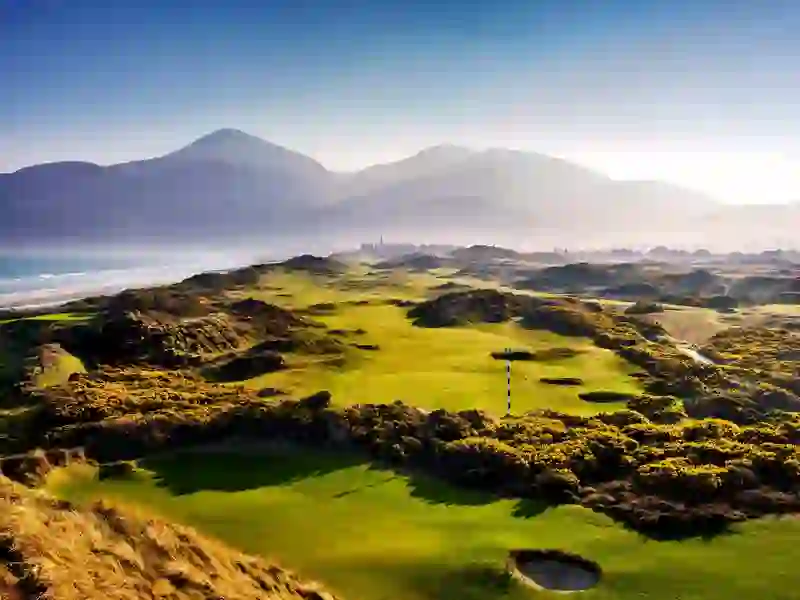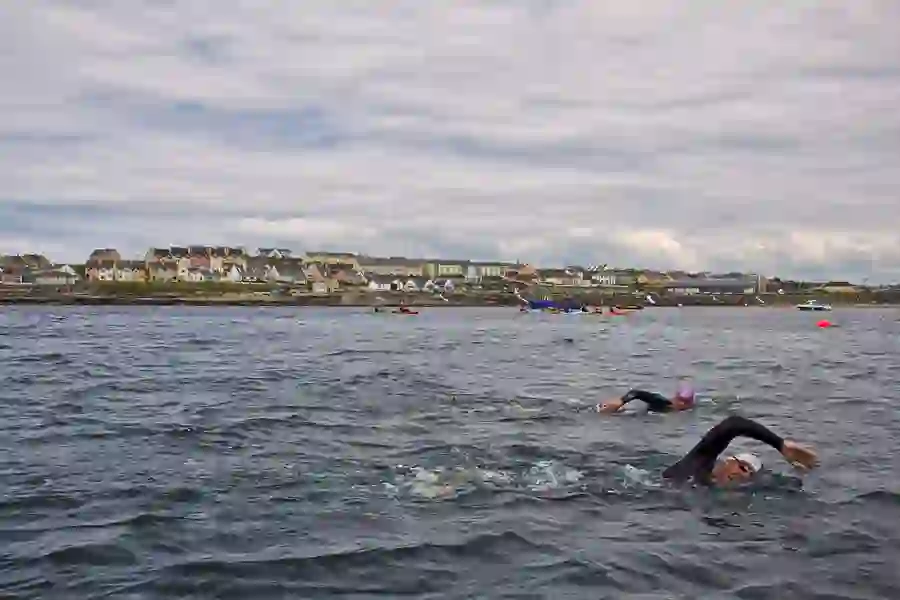 The island of Ireland was made for sport. Rugged coastlines on the Wild Atlantic Way and the Causeway Coast are home to some of the finest links golf courses in the world. A temperate climate with just the right amount of sunshine and rain provides famously green grass, which has been shaped into countless GAA, football and rugby pitches up and down the land. And rolling hills dotted with scenic woodlands make ideal routes for all types of runner.
Beautiful locations aside, though, sport is nothing without the people who play it, and that's where Ireland excels even further. The Irish are a sports-mad lot. It's hardwired into our DNA thanks to our indigenous Gaelic games. Parochial however, we are not. Locals embrace world sports such as tennis and boxing with just as much passion. And our global sporting superstars are revered like no-one else. You won't hear a bad word said about the likes of boxing champ Katie Taylor or golf supremo Shane Lowry on these shores!
But that's enough of a warm-up. Let's kick-off our rundown of sport in Ireland...
Tom Knott comes bulling out, his shoulder down bringing weight to bear on the sliothar dropping from his hand. The crack of ash on leather echoes the length of the Park.

Irish poet Theo Dorgan, from The Match Down the Park
Ireland's Gaelic games
Ireland's Gaelic games are the heart-blood of local communities around the island. Be it Gaelic football, hurling, camogie, handball or rounders, playing for a club in your town or parish brings a sense of pride to the player and their family. Those who are talented enough to play for their county are local celebrities and treated as such! If you're visiting a town or village on your trip, why not look up local Gaelic Athletic Association (GAA) fixtures to catch a game? Matches usually take place at the weekend and are as authentic a sporting event as you'll find here.
The GAA was founded in 1884 and is headquartered in Ireland's largest sporting arena – Croke Park in Dublin. Here you can enjoy the GAA Museum, a stadium tour, and even a skyline tour on the roof of the stadium, which offers stunning panoramic views of the city below. If you're visiting during the summer months, you can soak up the atmosphere of an All-Ireland Championship match, as all 32 counties do battle in Gaelic football, hurling and camogie to be crowned All-Ireland Champions!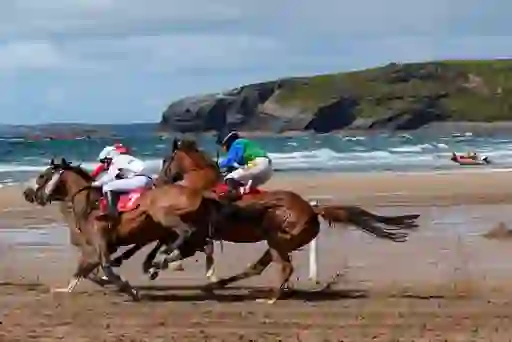 Ireland's sports quiz
Do you know Ireland's golfing stars and title-winning rugby teams? Test your knowledge of the island's sporting prowess!
Take the quiz
Popular sports in Ireland
But it's not just Gaelic games that people are mad for in Ireland. Football (or soccer as some people call it to differentiate from Gaelic football), rugby, golf, boxing and a number of other sports are also central to the Irish sporting landscape. Take football, for example. While most football fans on the island support teams in the English Premier League, the homegrown League of Ireland is growing in popularity all the time, with big crowds regularly cheering on their team, whether it's Derry City in Derry~Londonderry or Bohemians or Shelbourne in Dublin. If you're a football fanatic keen to check out the scene, these are the games to go to.
As for rugby, the all-island Ireland squad is currently one of the best teams in the world, regularly beating the likes of France and England! Then there's golf. From world-famous courses such as Royal County Down to under-the-radar gems in Ireland's Hidden Heartlands, it's easy to see why see why keen golfers call Ireland "the green of dreams."
Add to that a stunning coastline that's home to a range of fun water sports from kayaking to surfing, and you've got an island that's primed and ready for sporting action, whether you like to play or just enjoy it from the stands.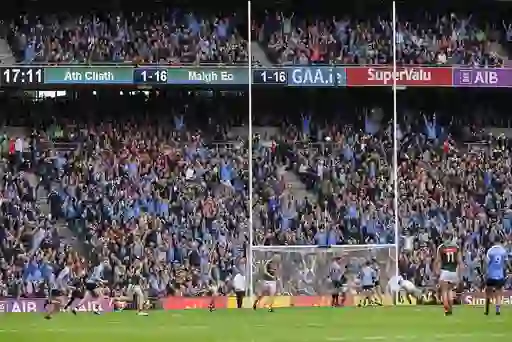 Ireland's Gaelic games
The island of Ireland is home to a range of indigenous sports. Get up to speed on Gaelic football, hurling, camogie, rounders, and handball!
To the games
Ireland's sporting attractions
If you're after even more sporting experiences on the island of Ireland, we've got you covered. The newly opened International Rugby Experience in the heart of Limerick charts the history and legends of the game in six immersive and interactive stages.
In Northern Ireland, the Armagh Gaelic Games Experience is a must for anyone with an interest in the history of Ireland's Gaelic games. Your tour guide – a current or former county GAA player – will explain the origins of the GAA, as well as the ancient history behind the games themselves, including the intriguing link between hurling and the legendary Irish hero Cú Chulainn!
The Irish National Stud and Gardens in County Kildare is the place to go for all things equine. It's the home of Ireland's world-class thoroughbred industry, and getting up close and personal with little foals and powerful stallions is something you'll remember for a long time.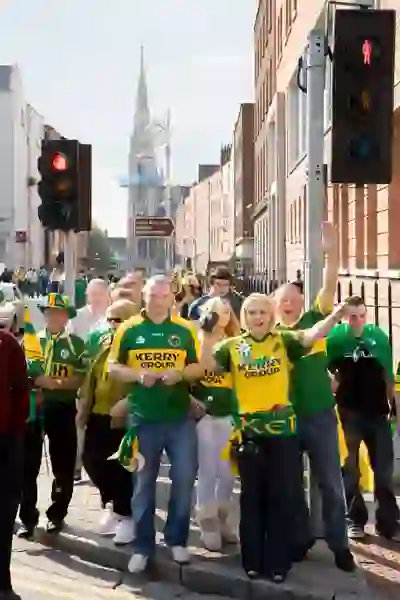 5 top sporting events in Ireland
Want to keep reading?
Here are some great articles to get you started...