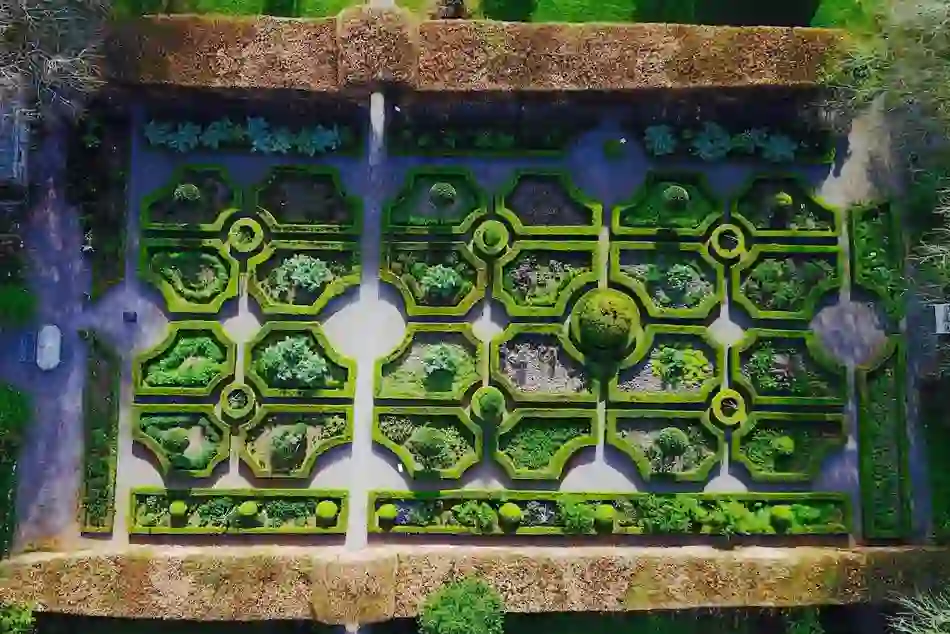 Five great restaurants with kitchen gardens
There is a long tradition in grand country houses of producing food from walled kitchen gardens and glasshouses as well as surrounding farmlands. So it's no surprise that the farm-to-fork movement has found fertile ground across the land, bringing new life to old country house estates and offering the freshest ingredients produced with a focus on provenance and sustainability to creative kitchens.
Read on to discover five of the best restaurants making the most of their own kitchen gardens.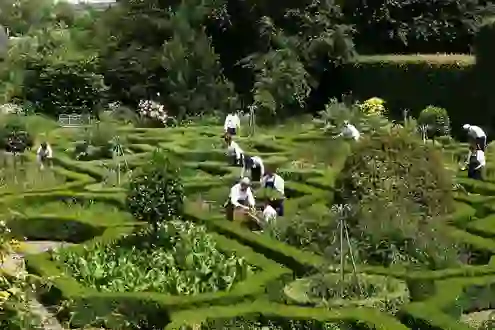 Ballymaloe House & Cookery School, County Cork
An ivy-clad Georgian country house hotel set amongst organic farm fields. Two acres of walled kitchen garden within a stroll of the dining room. Hyper-seasonal daily menus that harness the bounty of surrounding land and sea. A world-renowned cookery school on a 100-acre organic farm just down the road, offering guided tours of Edwardian gardens and hard-working greenhouses. Oh, and a food truck café in summer.
Ballymaloe House & Cookery School is all of this and more. It's also the epicentre of Irish farm-to-fork cooking, thanks to the late great matriarch, Myrtle Allen, a self-taught cook who became one of the most influential chefs and cookery writers in Irish culinary history. Her daughter-in-law Darina Allen keeps that legacy alive at the cookery school where, she says "the farm and gardens act as an outdoor classroom, with hens, pigs, micro-dairy, herb gardens and glasshouses. The first thing I do with our students is to run my hands through the soil, and say 'this is where it all starts'."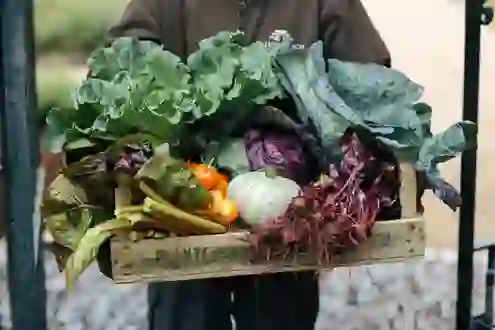 Ballynahinch Castle Hotel, County Galway
When you can trace your hotel's heritage back five centuries to the legendary "Pirate Queen" Grace O'Malley who lived in a small castle here in the mid-1500s, you can afford to be long-sighted. In 2016 the owners of Ballynahinch Castle Hotel in Connemara set about renovating the original walled garden at the heart of 700 acres of mature woods and landscaped gardens with lake walks and wild salmon runs.
As Estate Manager Cian Cunniffe explains, decades of decline had left "not much more than four walls". Today the walled garden has become a much-loved space to relax with a book and a glass of wine, to lounge with a luxurious picnic, or to simply sit in nature – and admire the fresh harvest on its journey to the hotel's kitchens, overseen by executive chef Danni Barry. Expect dishes like sea trout cured with home-grown beetroot and herbs in the fine-dining Owenmore Restaurant, or Connemara's sweetest corn on the cob in the homely Fisherman's Pub.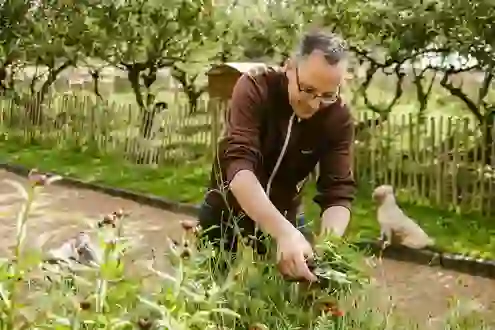 Grain Store Café, Killruddery, County Wicklow
Bordering counties Dublin and Wicklow, Killruddery House and Estate showcases sustainably managed bio-diversity and the many delicious experiences that can be created from it. Lord and Lady Anthony and Fionnuala Ardee oversee the estate, as their Brabazon ancestors have done since 1618. Besides extensive woodlands and 17th century formal gardens, their 800-acre estate boasts a working farm producing free-range eggs, pork and lamb, and a walled garden producing cut flowers, orchard fruits and all sorts of chemical-free vegetables, from Jerusalem artichokes to Crown Prince pumpkins, and rare herbs like anise hyssop, lemon verbena and Mexican marigold.
At the heart of all this action, food from the farm and garden takes centre stage in head chef Niall O'Sullivan's seasonal menus, served in a heritage grain store turned stylish restaurant that is warmed by a grand wood stove and festooned with dried garden arrangements. "The produce available dictates the menus," says O'Sullivan, himself a keen forager, "allowing us to be creative with our cooking but also keeping our menu really seasonal – making the most of what we have, when we have it."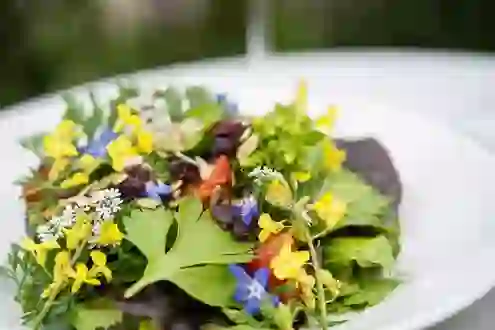 Killeavy Castle, County Armagh
Executive chef Darragh Dooley of Killeavy Castle Hotel grew up with an avid gardener father, so developing the kitchen garden at Killeavy Estate has been a sort of home-coming, with weeding and harvesting now natural elements of his chefs' regular duties. All beef and lamb sold at Killeavy comes from their own Longhorn cattle and Cheviot sheep, whether at their farm shop, bar or fine-dining restaurant. A tasting menu might start with a savoury Victoria sponge with beetroot, caviar and capers, washed down with homemade kombucha of preserved summer berries and dandelion leaf, followed by cured Killeavy lamb cooked over charcoal and served Irish stew-style in lamb consommé with estate vegetables.
Besides winning them accolades and awards for their food and drink experience, Darragh says the benefits of their farm-to-fork philosophy include a "reduction in travel, freshness you can't beat, and control over the produce, which we grow organically." What they can't produce themselves, they mostly source within 20 miles. "It also creates jobs and reduces our carbon footprint; the only footprint is our own going from the kitchen out to the fields."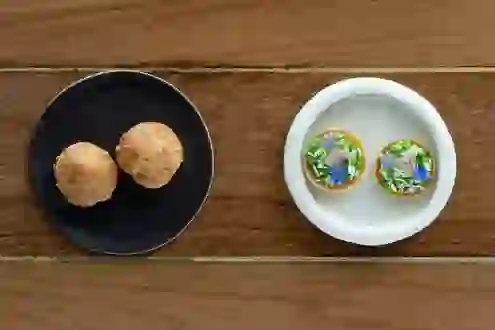 Ox restaurant, Belfast
Not every restaurant can have its very own kitchen garden, but that doesn't stop Irish chefs from pushing the limits of what local seasonal food might mean. Fig leaf ice-cream, anyone? At Belfast city's Michelin-starred Ox, chef-proprietor Stevie Toman has developed close relationships with local suppliers such as the talented horticulturist Lady Dunleath, better known as Vibse to friends and co-members of her monthly Paradise Gardening Club (guests members welcome).
The paradise in question is the walled garden at the 1,300-acre demesne of Ballywater Park on the Ards Peninsula in County Down. The chefs at Ox regularly visit to take their seasonal pick of everything from courgettes (with flowers), to wild garlic and red-veined sorrel, plus nectarines and apricots, strawberries and rhubarb, and the fruit – and leaves – of a 200-year-old fig tree. "You name it, we grow it," she says, "and he chooses what he wants when he can send chefs down. If they are too busy, we do a pick and I deliver in my electric car. Stevie has a million ideas for experimenting and is a joy to supply."