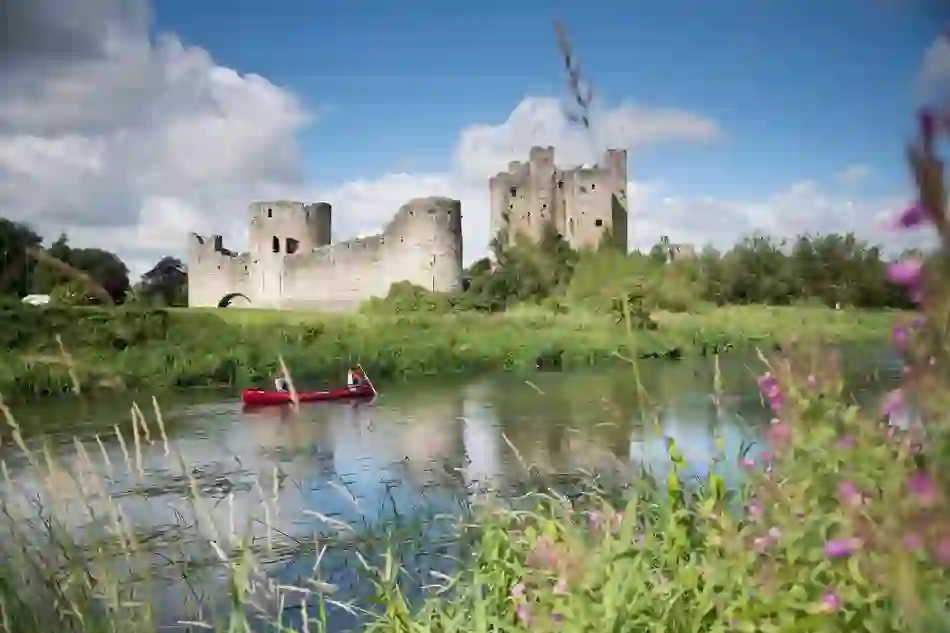 Take a voyage into the past
From County Kildare to County Meath
Nearest Airport
Dublin Airport
Attractions
Brú na Bóinne, Hill of Tara, Slane Castle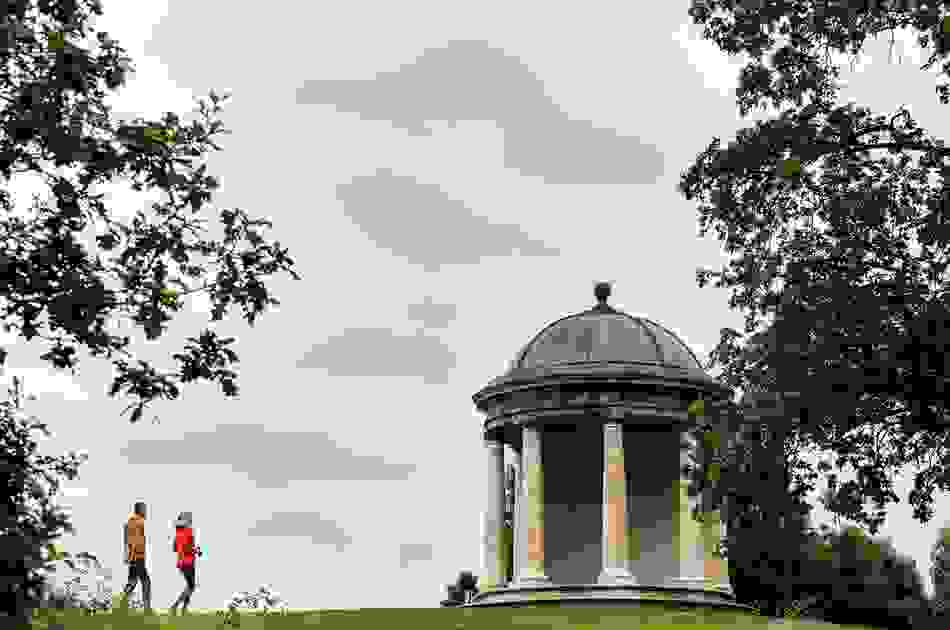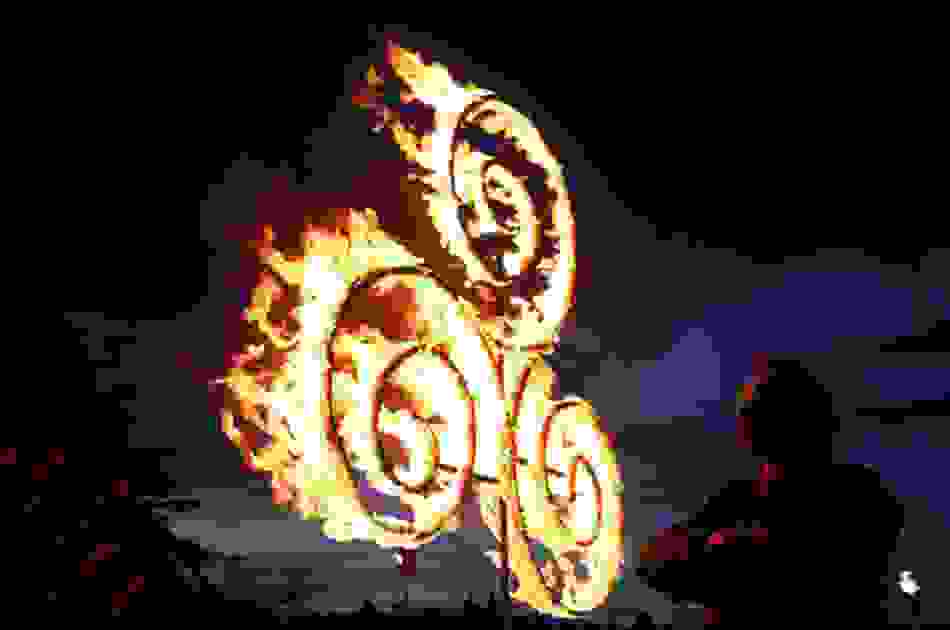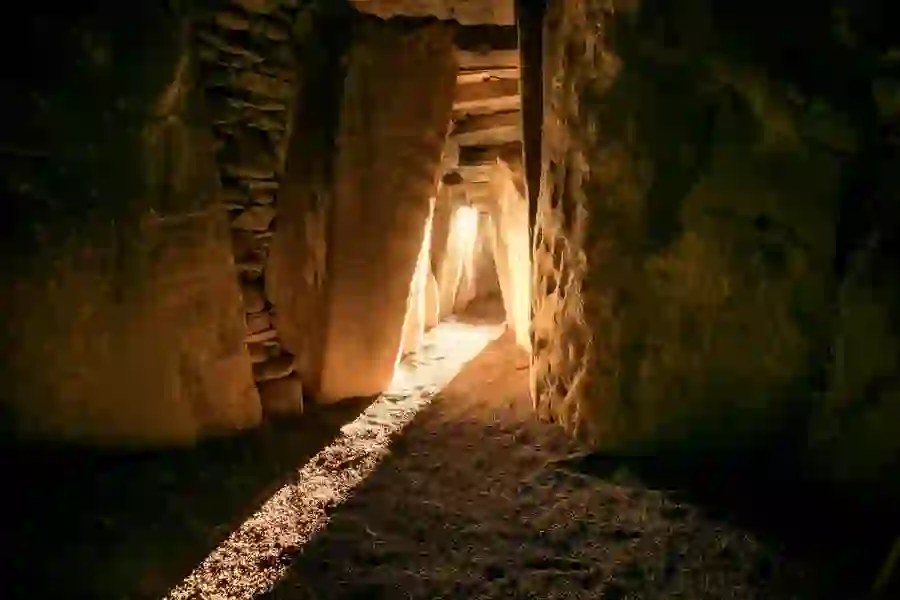 Mysterious mounds, mighty castles, houses that exude stately power – it's all to be found on a journey through this soft, green countryside
Pass through the centuries of Ireland's past on this journey that takes you from your arrival in Dublin to the plains of Kildare, and meanders through counties Meath and Westmeath.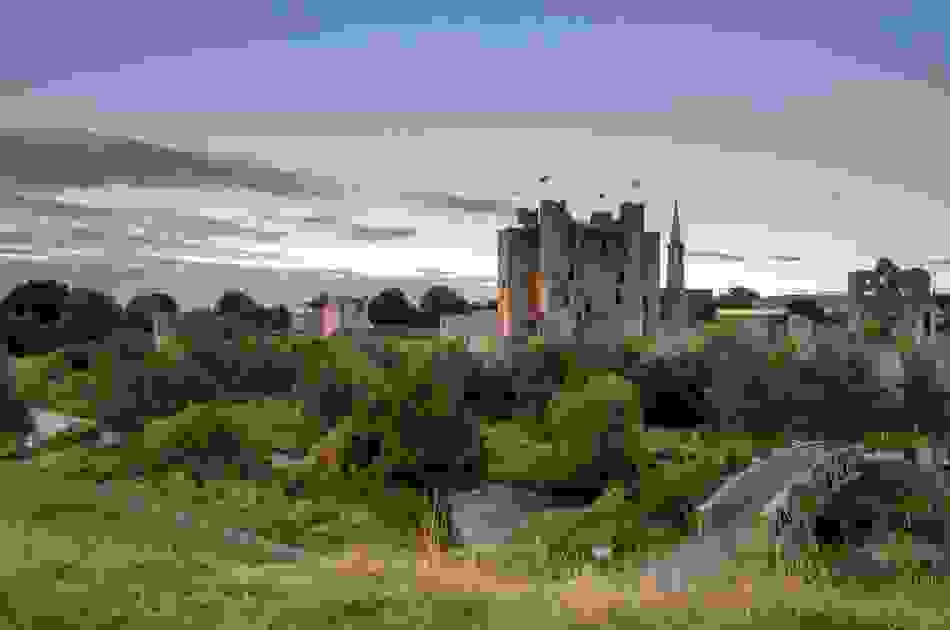 Day 1
Castletown House to Trim Castle
Day 1
These castles and grand houses give a fascinating portrait of the powerful people who once lived behind their high stone walls…
Explore Day 1
Castletown glory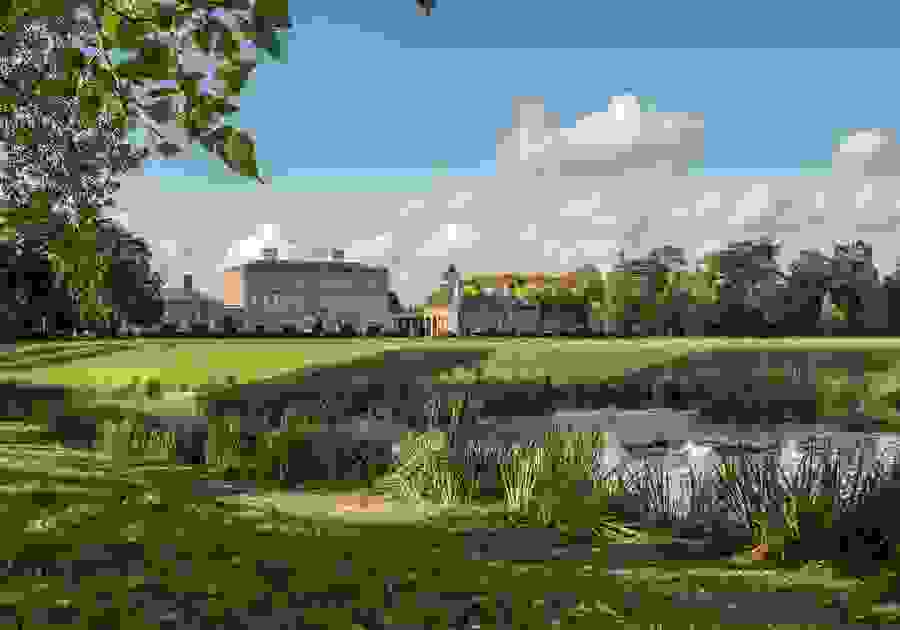 The first and largest Palladian manor in Ireland, Kildare's Castletown House is a stately home showing off on a grand scale. The man who built it, William Conolly, was the richest man in Ireland, boasting a fortune amassed during the 17th century Williamite War. He owned 100,000 acres of land, and it was said that it would take 240 horses to haul his half year's rent to Castletown. See if you can count the 229 windows in the house, or enjoy a stroll down by the river or across the open parkland.
If you have more time, get in a round or two on the parkland fairways of Kildare's K Club. Host to the Ryder Cup and 13 European Opens, The K Club has seen the likes of Tiger Woods, Rory McIlroy and many other golfing greats walk across its greens.
A Hollywood Hero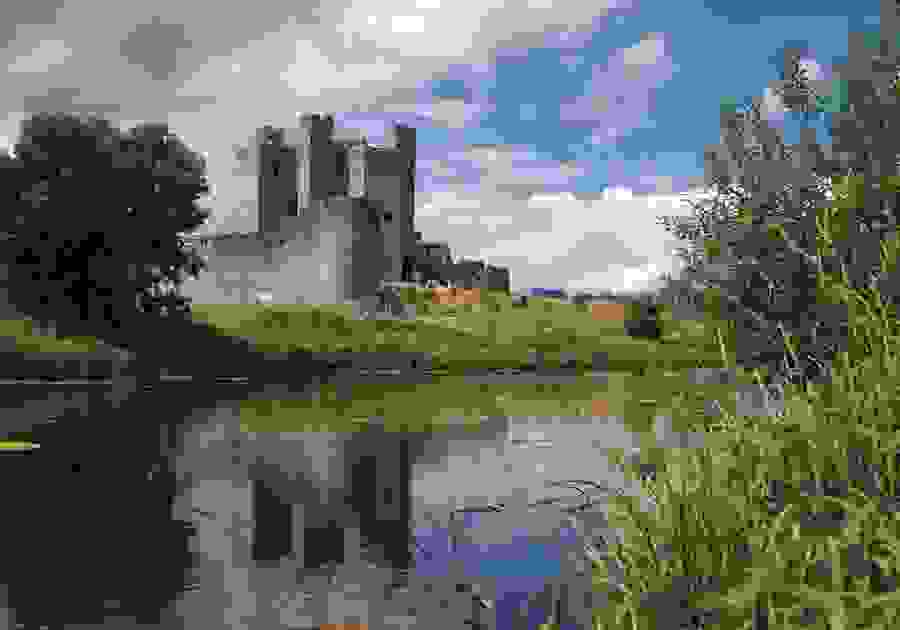 County Meath's Trim Castle in the pretty town of Trim is an expression of power and might in stone. Three storeys tall with a moat, towers and curtain wall, this is both a fairytale castle and military stronghold. As Ireland's largest Anglo-Norman castle, its position gave it sweeping views over the River Boyne and allowed the Norman overlords to keep an eye on any rebellious peasants. The castle's massive, cruciform structure has featured in the Hollywood film, Braveheart, and offers an atmospheric glimpse into Ireland's Norman past.
If you have more time, stop for lunch at Trim Castle Hotel, then pop into the Trim Visitor Centre where the medieval history of the town is vividly bought to life.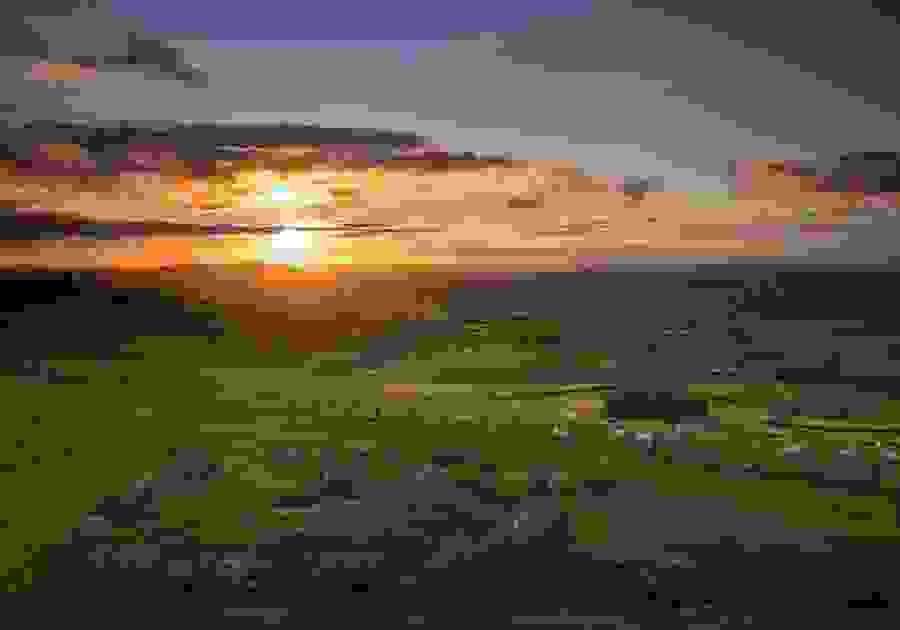 Day 2
Loughcrew to Hill of Slane
Day 3
This rich land has inspired kings, art and love so strong that people have lived and died for it.
Explore Day 2
Piety and power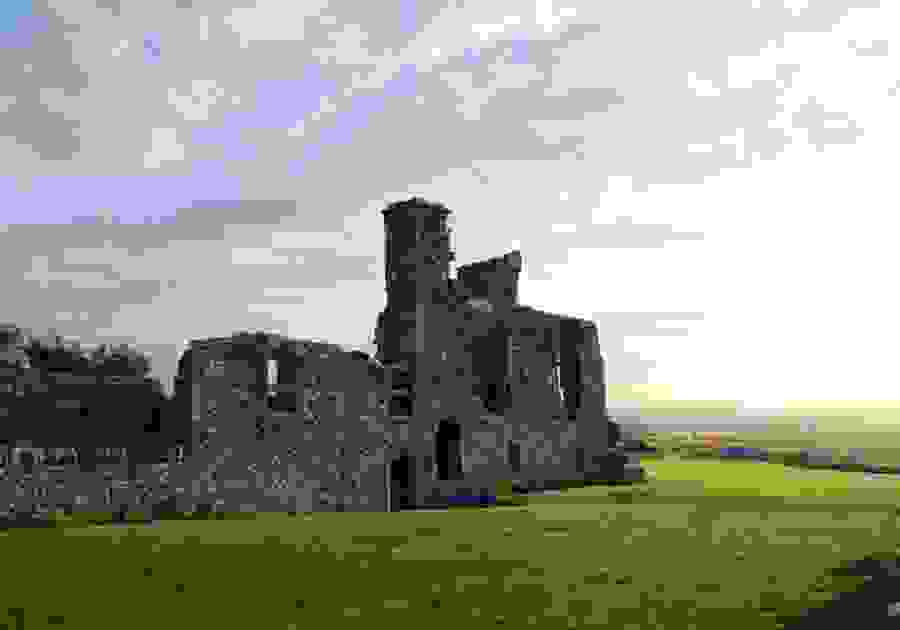 Watching over the soft Meath landscape, the Hill of Slane is where St Patrick is said to have lit his paschal fire, and a sunrise mass is said here every Easter. It's also where Sláine mac Dela, the legendary first High King of Ireland, is said to be buried. The ruins of a Franciscan college are a reminder that this pretty spot was also a centre of learning for centuries. Watch out for views of a 12th-century Norman castle to the west, which was abandoned by the Fleming family when they moved to Slane Castle, now the home of the Conyngham family – and enormous annual rock concerts!
If you have more time, pay a visit to the Slane Whiskey Distillery in the beautiful grounds of the castle where whiskey and tastings await.
Seat of the high kings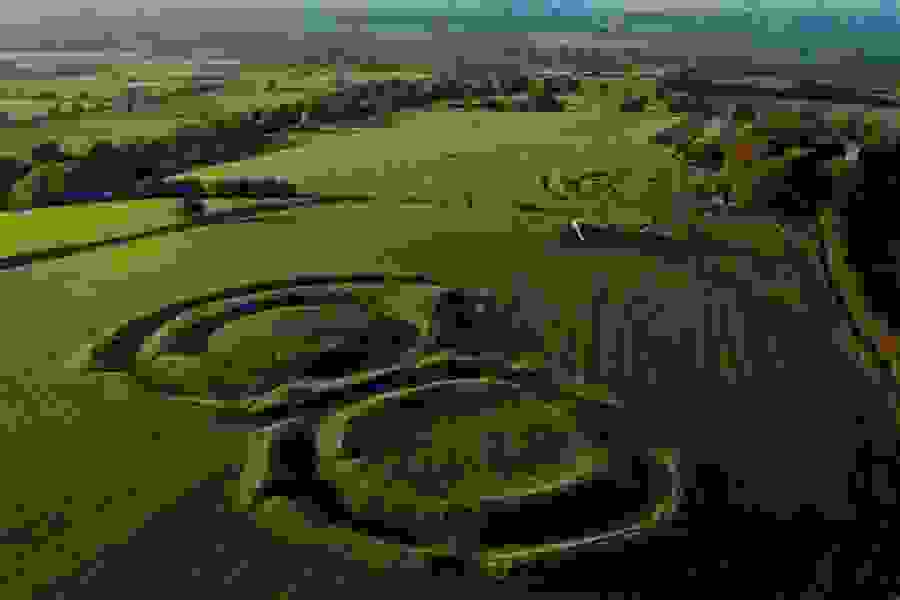 In the middle of County Meath's fertile plains, the Hill of Tara has a history that stretches back over 5,000 years. It was the seat of Ireland's High Kings and the capital of the mythical Tuatha Dé Danann. King Laoghaire is rumoured to be buried here, upright with a sword in hand to keep enemies at bay, even in death. This whisper of violence is no surprise; for centuries, this site has been at the centre of pagan sacrifice and royal power struggles. But for now, you can simply bask in its tranquillity.
Navan Racecourse is nearby and the adrenaline charge of a close horse race will jolt you back to the present!
The hill of the witch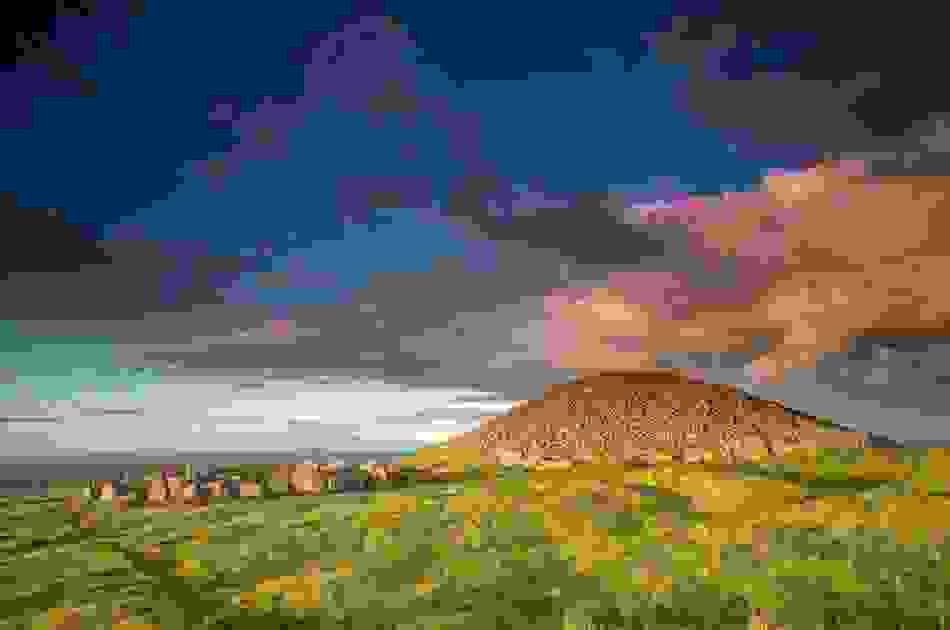 Local folklore tells of how County Meath's Loughcrew came to be – the witch, Garavogue, dropped the stones that now lie here as she flew overhead, creating the Loughcrew Cairns. These are, in fact, incredible megalithic structures that date back to 4000BC, in one of the biggest sites of its kind in Europe. Grab a map from the visitor centre and discover the truly ancient history of this area. Make sure to call into Loughcrew Gardens, which were designed in the 17th century. The tranquillity hides a turbulent history – three great houses were built and destroyed here within just 100 years.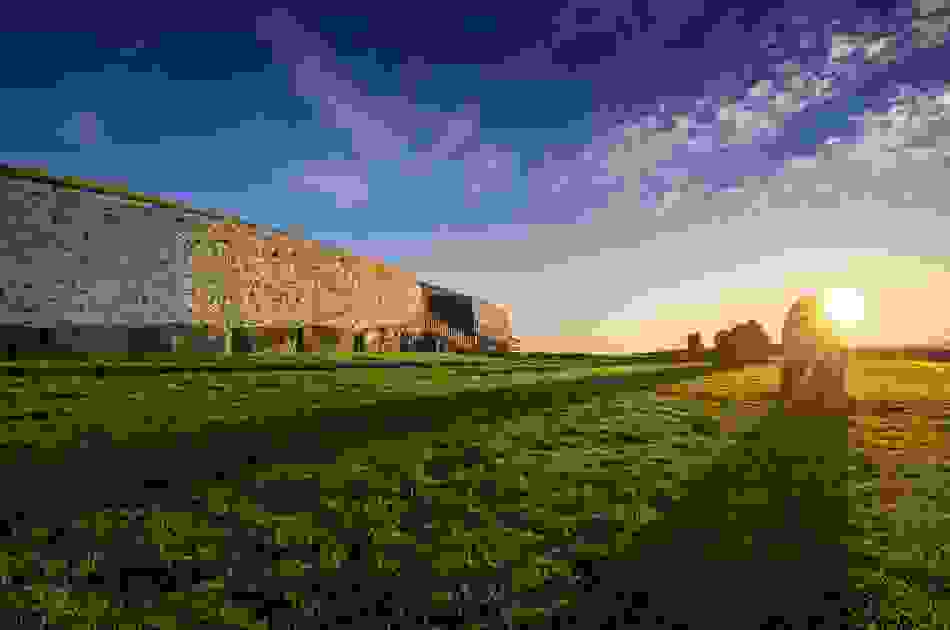 Day 3
Newgrange to Battle of the Boyne Visitor Centre
Day 4
Round out your trip by discovering a massive Neolithic solar calendar and a battleground steeped in bloody history…
Explore Day 3
Ancient Engineering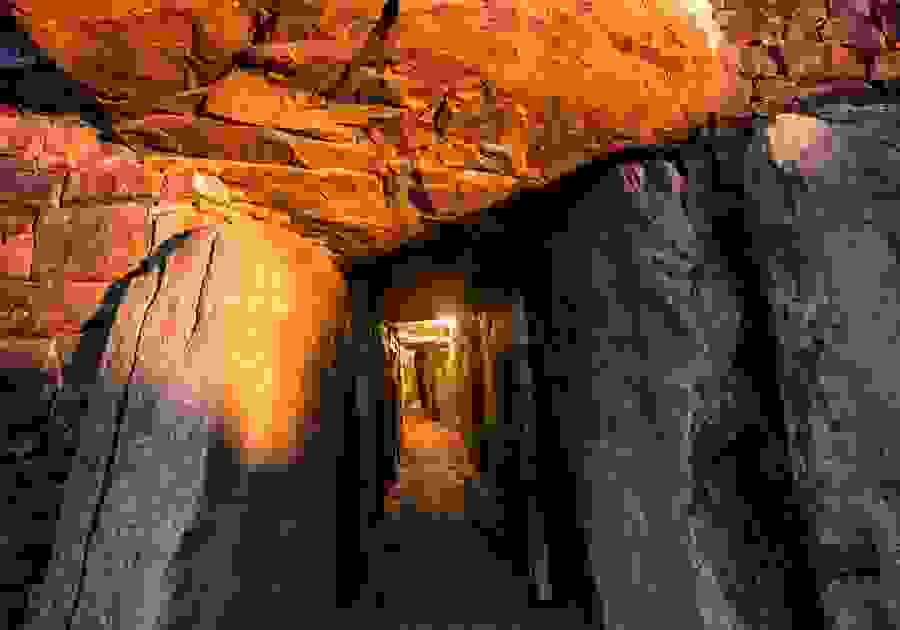 Ireland's past stretches back millennia, and in a quiet part of County Meath lies one of the great treasures of the ancient world. Now a UNESCO World Heritage Site, Newgrange is a passage tomb that was built around 3200BC, making it older than the Pyramids of Giza. Aligned to the heavens for the winter solstice, a shaft of light from the rising sun pierces the small opening above the entrance allowing the sun to creep slowly along the stone passageway and illuminate the burial chamber at its heart. To bear witness on December 21st, a lottery is held for attendees, with requests received via email. Nearby Knowth and Dowth also feature fabulously carved stones which are equally worth a visit.
If you have more time, stop off for delicious food at the Vanilla Pod in the Headfort Arms Hotel in Kells, where local meats and cheeses feature heavily on the European-style menu.
Bloody battlefields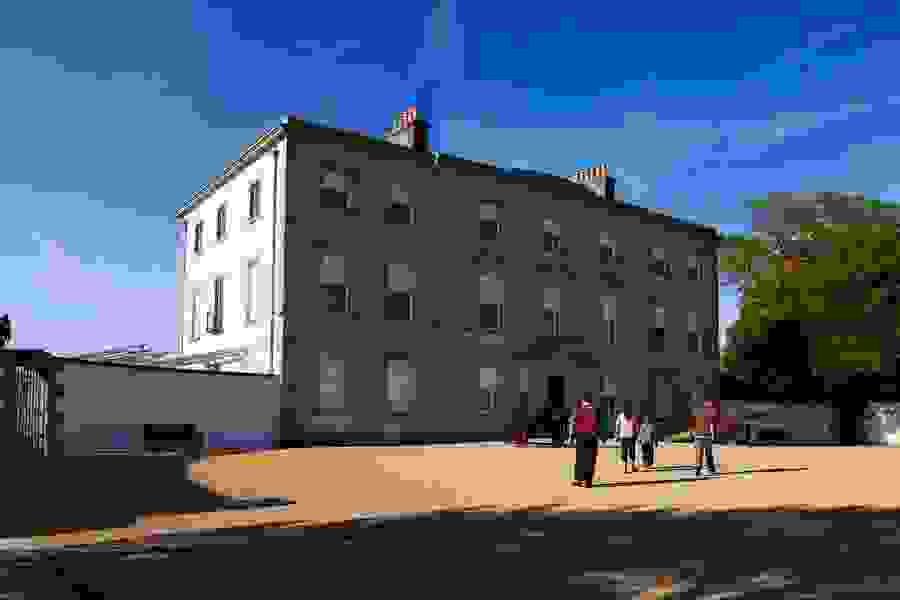 Look out over the green fields around the Battle of the Boyne Visitor Centre in County Meath – it doesn't take much to imagine over 60,000 troops, some on horseback, fighting a brutal battle here that would determine the course of this island's history. Discover more about this crucial confrontation by listening to the stories featured in the Visitor Centre, which tell of that day when these troops fought in the name of kings in a brutal battle that left thousands dead.
If you're visiting in September, you have to experience the Laytown Races. It's the only officially approved beach horse-race meeting in Europe and it is an exceptional experience. Carry on with your journey across Ireland's Ancient East from, where you'll find rewarding stories around every bend.