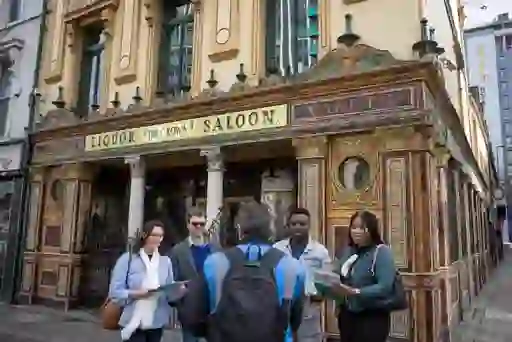 Sip into the past
Imagine moulded ceilings and stained-glass window snugs (private seating areas) guarded by lions and gryphons. Then add brocade, feathered motifs, fleur-de-lys and rich colours. Now toss in some liquor. The result? Northern Ireland's glorious Crown Liquor Saloon in Belfast – one of the last Victorian gin palaces on the island.
Built in 1826, the Crown recalls a lavish baroque style that you don't normally see in bars. It's probably the most beautiful pub you'll ever see.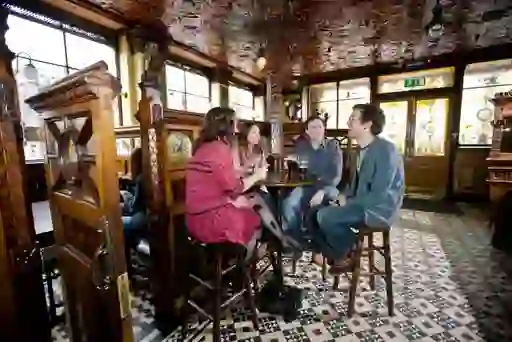 A snug for one, please
Try get here early and grab a snug – private areas that were created for people who preferred to drink without being seen. Each one is furnished with intricate handcrafted Italian panelling and carving, soft leather seating and gun metal plates that used to be used for striking matches – each one boasts its own private door, too.
And that button? Well, that's an antique bell system, which, according to the owners, "alerts the staff to your liquid needs".
Gorgeous.