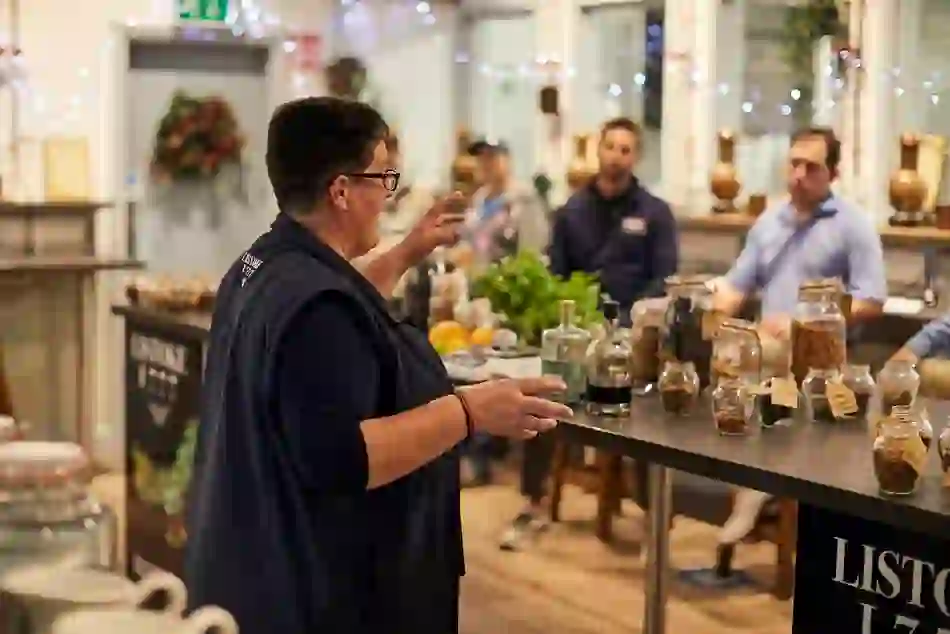 Gin-making at the Listoke Gin School County Louth
"Just follow your instinct," says Teresa Holland, our cheerful gin school tutor, as she lets us loose on the fragrant array of fresh and dried botanicals laid out before us. "See what jumps out at you."
My eyes are leading me to the inky purples, russet reds, earthy ambers and dusty greens of dried rowan berries, hibiscus and marigold flowers, heather and bay leaf. They seem to capture the spirit of the late summer hedgerows that lined the byroads on my journey here today. In they go to my gleaming stainless steel jug.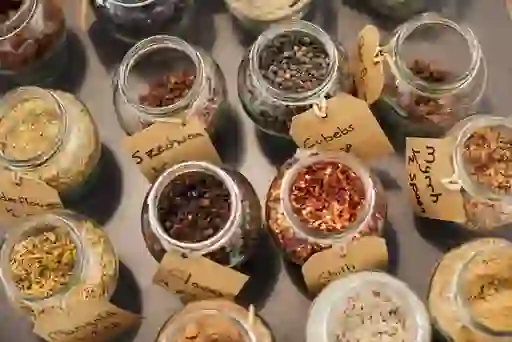 I've come to Listoke Gin School just outside Monasterboice in County Louth, an easy hour's drive on the M1 from both Dublin and Belfast, for a hands-on deep-dive into the craft distilling revolution that has been booming in Ireland. After a hectic 19th century for Irish distilling and then a sluggish 20th century, the number of distilleries in Ireland shot up from just four in 2010 to over 40 and counting by the early 2020s.
Listoke was founded in 2016 as Ireland's first gin school, with a micro-distillery serviced by a 50-litre still that could produce 30 bottles of gin per batch. They specialise in the London Dry-style gin, which starts life as a neutral-tasting spirit that is redistilled together with added botanicals. As demand grew for Listoke's distinctively bold-flavoured gin, so too did the distillery – eventually moving to its current location to house two much larger stills, at 500 litres and 2,000 litres each. Today Listoke is Ireland's largest gin distillery, although production is still done in carefully controlled batches to keep a close eye on quality.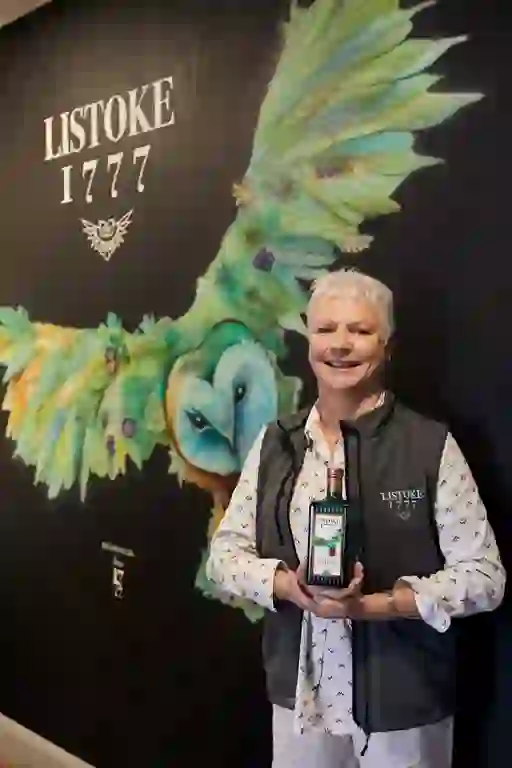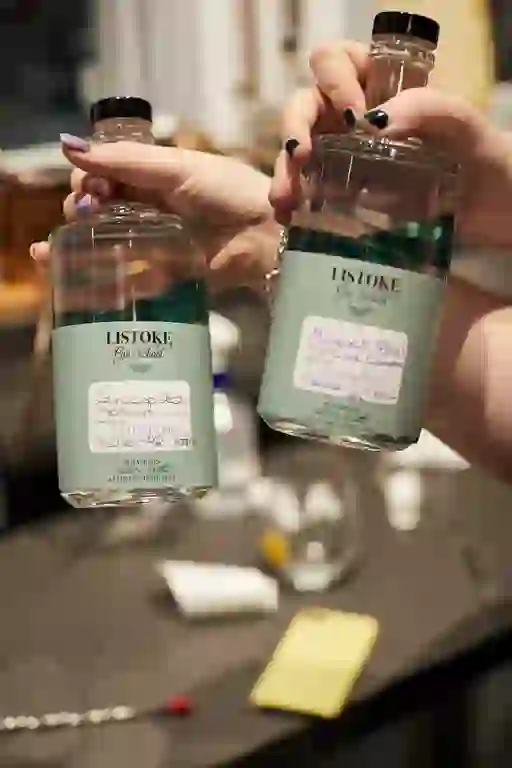 Signing up for an educational visitor experience like this fast-tracks you to the heart of Ireland's dynamic artisan food and drink scene to meet the people involved and better understand their craft. Happily, in the case of a gin school, you also get to create a bespoke souvenir that captures a moment in time and place that can be shared later with family and friends. I've already gathered what Teresa has explained are the base botanicals for my gin.
There has to be juniper berries, of course. "There are two rules for gin to be gin," she told her dozen students as we sipped on our welcome G&T. "Number one is that it has to be at least 37% ABV, and the second is that it has to have juniper in it." We've also added coriander seeds to give our gin some nutty body, and two core ingredients to help bind the aromatic properties of the other botanicals to come: orris root (the root of bearded iris flowers, dried for up to five years) and angelica root (one of the very few plant-based musks).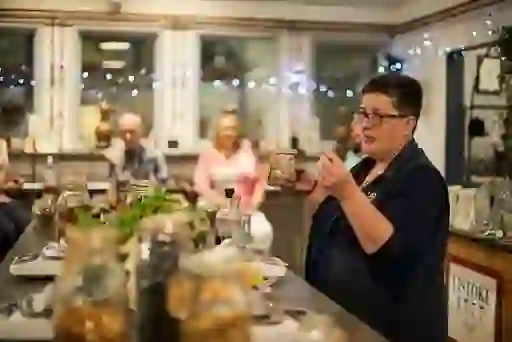 Now I have free rein to follow my instinct on the remaining botanicals, and my nose is calling me to the heady fragrance of frankincense. "It's hard to describe," says Teresa says, "but it's a little woody, like aged balsamic vinegar with a sweet-sour tang." In it goes too.
Something about the early autumn crispness that's creeping into the air today makes me want to bottle some sweet summer heat. The slow-burn warmth of Szechuan pepper. Sunshine-soaked peel of orange and lemon. I add these with a couple of almonds to lend oils and weight to my gin. ("The higher the oils," Teresa has said, "the more viscous the mouthfeel.")
I recap with Teresa now to check what my bucket might be missing for the all-important balance. She recommends a touch more spice to balance out what is shaping up to be a herbal, floral gin with warm citrus notes and a touch of Szechuan heat – so in goes a pair of green cardamom pods. I'm pleased with the resulting riot of colour and aromas but can't resist a golden spoonful of bell heather blossom honey, harvested by the Native Irish Honey Bee Society down the road in Drogheda.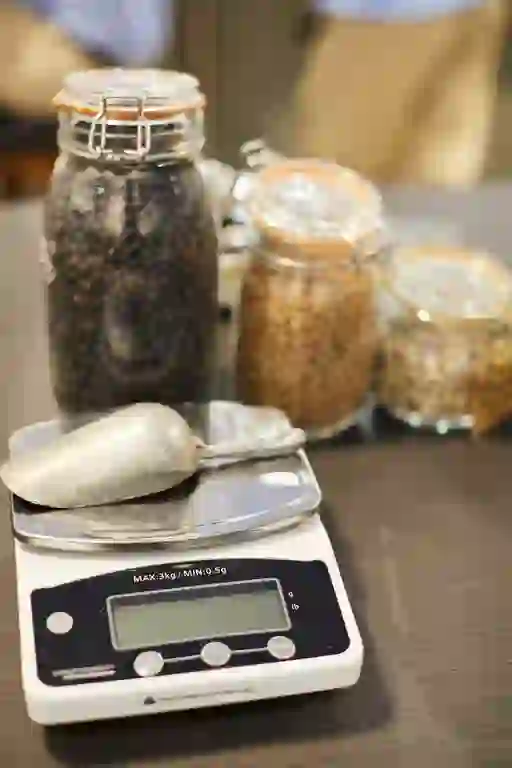 We spoon the honey directly into the pear-shaped bottom of my individual alembic copper still, to which the base alcohol at 37% ABV has already been added. I tip in the dried botanicals and then we sit it on the electric heat source and connect it up to the rest of the freestanding still to slowly bring it all to the boil.
As the alcohol turns to steam, it rises up through the still and back down through a copper coil cooled by cold water. Because alcohol is an excellent solvent, that steam pulls with it the aromatic compounds from the steeping botanicals. Finally, the cooling effect of the coil condenses the steam back into a liquid – now a highly concentrated, heavily aromatic alcohol of up to about 70% ABV, that is ready to be cut with a very pure reverse osmosis water back down to my ABV of choice.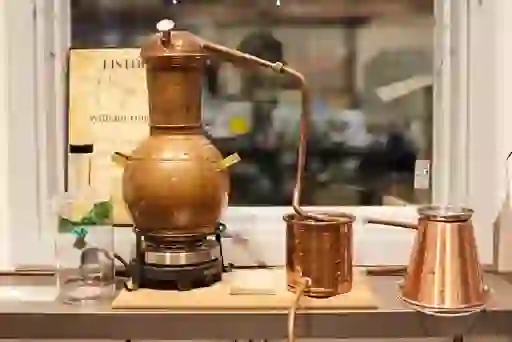 All of this takes some time, so we leave Teresa to oversee things and head into the main distillery – G&T in hand – for a tour with her young colleague Ciara Callaghan.
Ciara explains that not all gin is created equally. In gin distillation, it is the oil-heavy "heads" (the initial liquid collected from the distilling process) that can give you that infamous gin hangover. As a premium batch-produced brand, Listoke takes off the heads and only bottles the "hearts", or the quality liquid that flows out next. "Not all distillers do this," Ciara warns.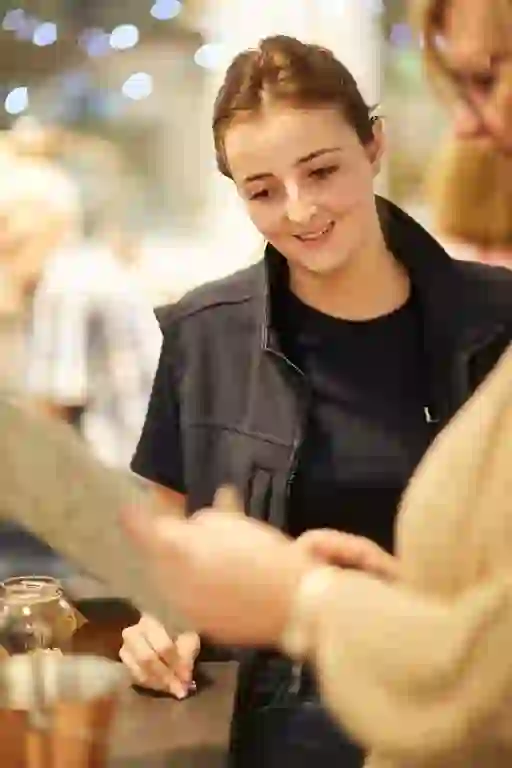 The heads are bottled as an excellent hand sanitiser, where those natural oils help prevent the skin from drying out. Listoke were the first Irish distillery to produce hand sanitiser during the pandemic when the distillery's MD Bronagh Conlon – a former nurse – was quick to recognise its use and to donate to local schools and hospitals. The "tails" (the final liquid to run off) are also taken off and redistilled to make a pure Grain Neutral Spirit at about 96%, which can be used as a pharmaceutical or cosmetics alcohol.
Ciara also talks us through the many gins that Listoke makes for other brands such as Kells Gin and Grace O'Malley, as well as the creative flavour profiles it comes up with for its First Sip Society. This clever subscription service delivers limited edition gins with seasonal twists, taking inspiration from strawberry, lime and basil in high summer or pumpkin and spice at Halloween.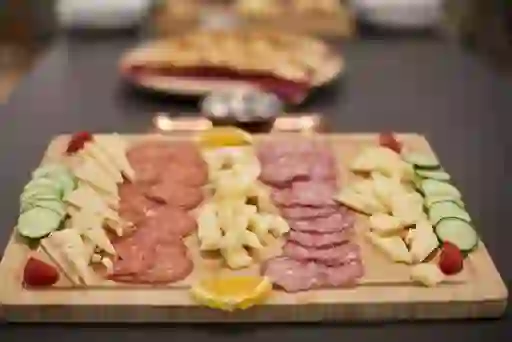 Back we go into the classroom to check on our gins which are still bubbling away. We snack on a feast of local nibbles from fellow Boyne Valley Flavours members like Boyne Valley Pastures organic cheese and Wooded Pig salami.
When it's time to cut the gin, we add the highly purified water little by little, constantly tasting for the perfect balance of botanical aromas. Some choose to bottle theirs at 55% or higher; I bring mine down to 46%, where that late summer hedgerow character brings a warm glow.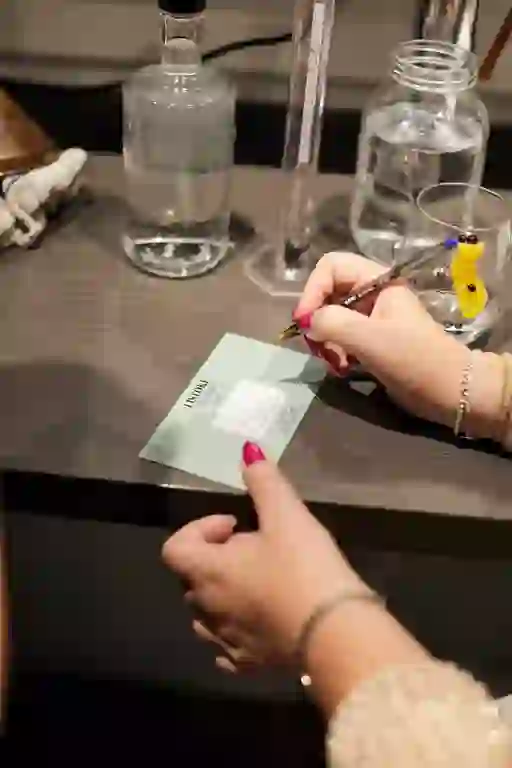 Then it's time to leave with my one-off bottle of gin, and meander down those verdant byroads again. I detour to see the 10th-century high cross at the monastic ruins of Monasterboice, where I imagine the birds-eye views from the surviving round tower that overlooks the Boyne Valley below, down as far as the megalithic tombs of Brú na Bóinne.
At the peaceful ruins of the 12th-century Mellifont Abbey, I sit and soak up the last rays of the late afternoon sunshine – knowing that every gin I pour from my precious bottle of Hedgerow Heat (as I've named today's creation) will transport me back to this peaceful moment in beautiful Boyne Valley.