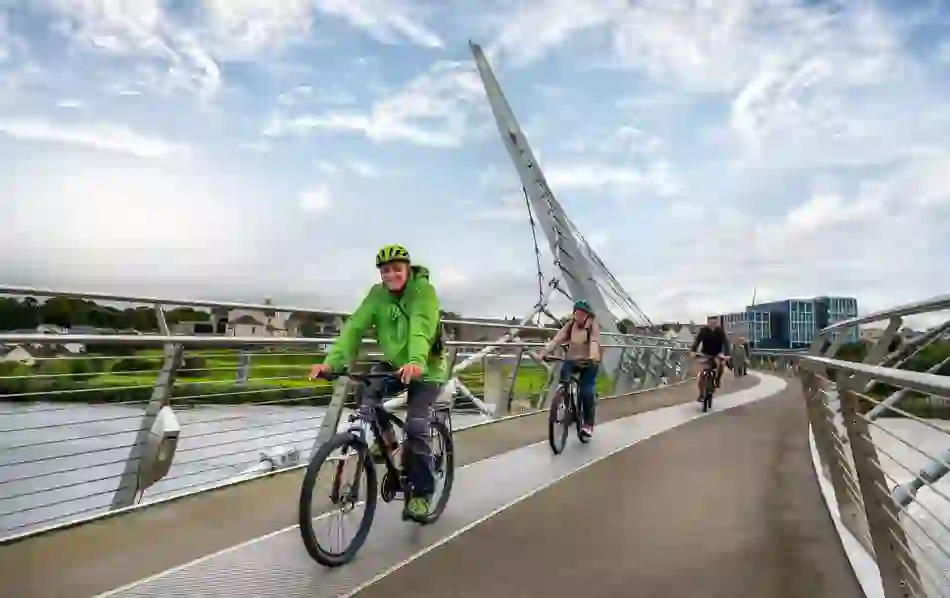 A Derry~Londonderry foodie cycle County Londonderry
It's a little breezy up here in Ireland's most northerly city, Derry~Londonderry. But a bit of wind is only to be expected if you live on the shores of the North Atlantic. Still, few people come here for the climate – these days visitors are more likely to be looking for culture, "craic" (fun) and cuisine.
And a good way to find it all in one go is with a cycle tour. Far and Wild will escort you round this dramatically historic old city and provide you with all three. "We're a not-for-profit organisation, and we promote slow, quality, locally sourced food on this city tour with a difference," explains director Lorcan McBride. "You get a genuine foodie city experience and a bit of gentle exercise to work off the indulgence."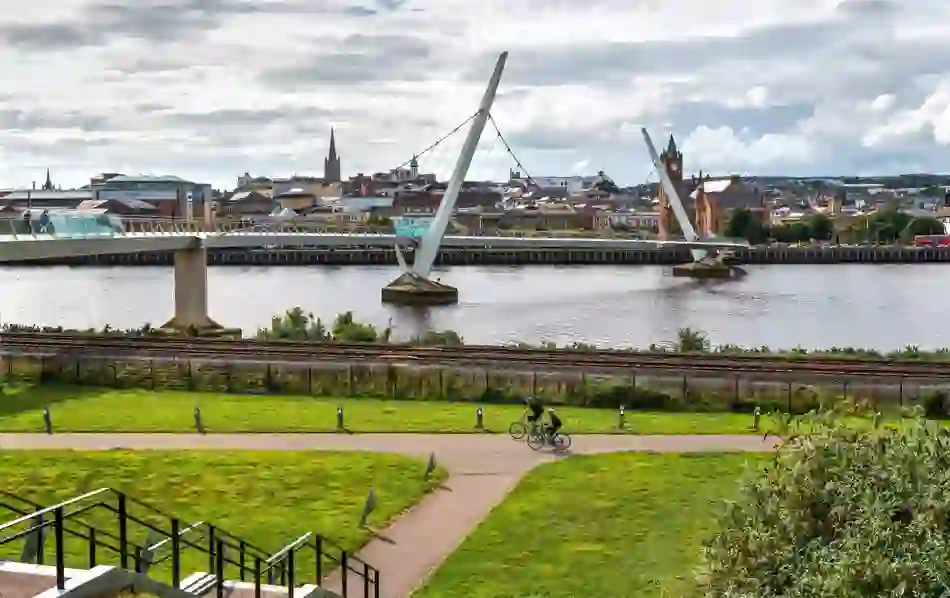 The thing about Derry~Londonderry is you don't need to go to museum or read a book to delve into its history; there are aide-memoires of the past just about everywhere in the old town.
Once our party was suitably togged out, away we went. I hadn't cycled for many years (shame on me I know) but it's true — you never forget how to ride a bicycle.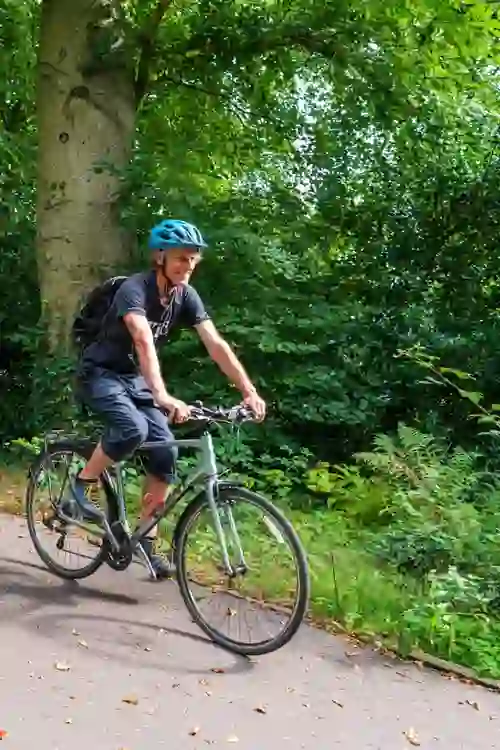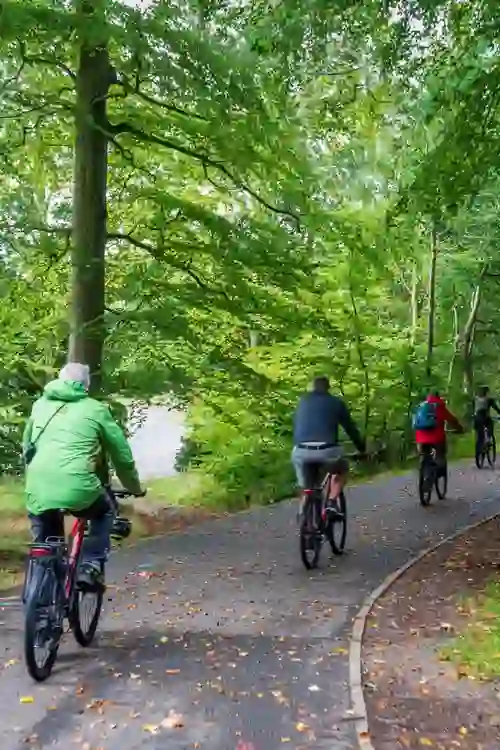 The slow adventure cycling tour starts in St Columb's Park, a 70-acre demesne, equipped with a "Big House". Lorcan explains some of the history of the park, as well delving into the impact of the Ulster Plantation. It was in the 17th century that Derry~Londonderry adopted its "London" prefix, thanks to London guilds setting up shop here.
"And the salmon in the river was a deal clincher to the London Guild who financed the building of the Walled City," says Lorcan as he gazed up at the wide bend in the River Foyle. At the time Lough Foyle was teeming with salmon. "Sadly no more. Fishing is by licence and line caught only, so tasting locally-caught salmon is a rarity. The history of the city is totally bound up with the river; and has been right back to the 6th century."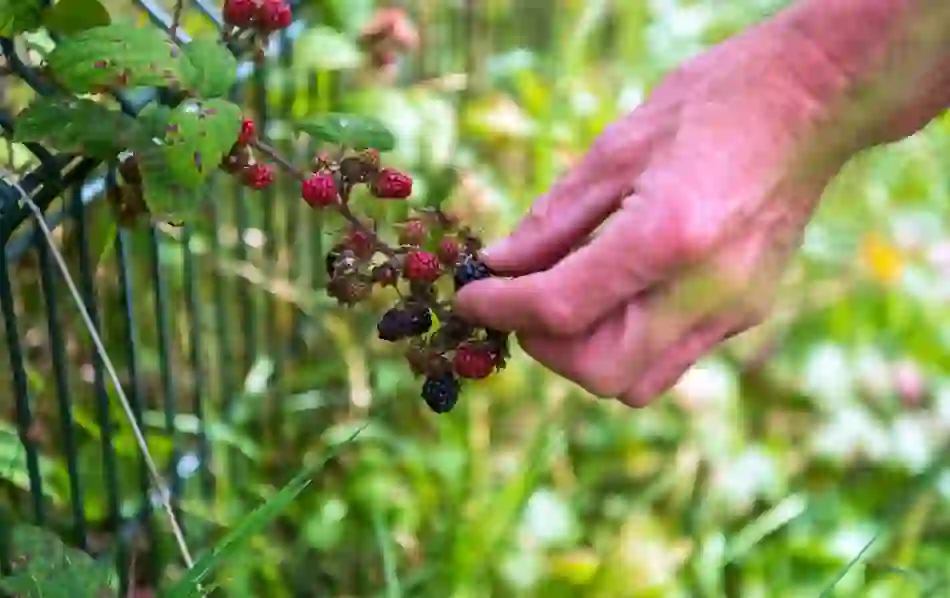 We pedal along the trail, and it's time to get down to the food angle. Foraging in times gone by would have been a crucial part of our diet, and Lorcan believes it still can be.
"Today we can see all along the verges there's a great crop of blackberries, and of course a significant crop of nettles. When we're cycling along the trail, we just have a look at what comes up and talk about how it can be used in our diets." Nettles are a very high source of plant protein and make excellent tea and spring soup.
As well as a spot of culinary background and history, Lorcan tells us about the geology of the area. "We're standing on some of the oldest rocks in Ireland — schist. Most of the city stands on schist, which dates back at least 450 million years, before Ireland was an island."
You probably won't need to be reminded that just up the coast geology takes on a dizzying turn when about 60 million years ago molten basalt crystallised and gave us the Giant's Causeway.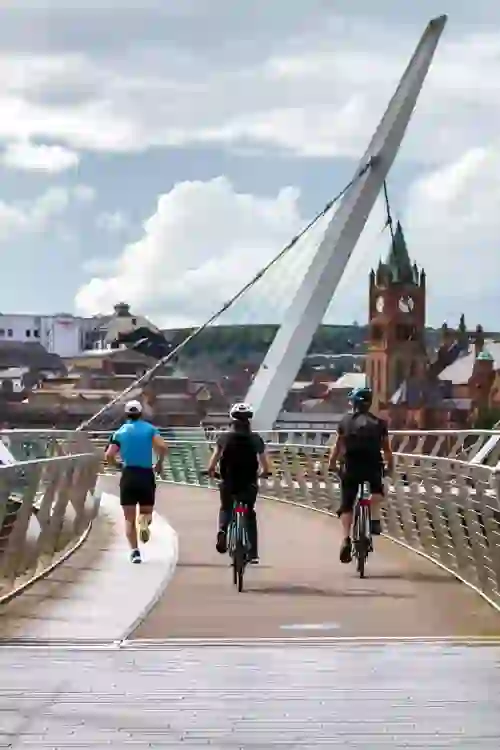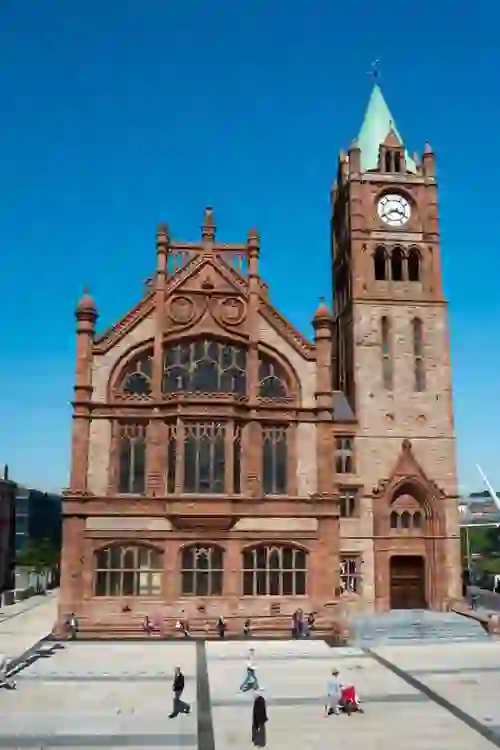 We leave St Columb's and cross the Peace Bridge. If you're a bridge enthusiast, you'll scarcely do better than this crossing. It encompasses history, beauty and utility. "It's a great amenity for cyclists," says Lorcan, as we branch down to the right on Lough Foyle towards Guildhall Square. The ancient walls are now clearly visible.
The only complete, unbroken fortifications of any city in Britain or Ireland, the Derry City Walls wend past the four original entrances to the city – Shipquay, Ferryquay, Bishop and Butcher Gates.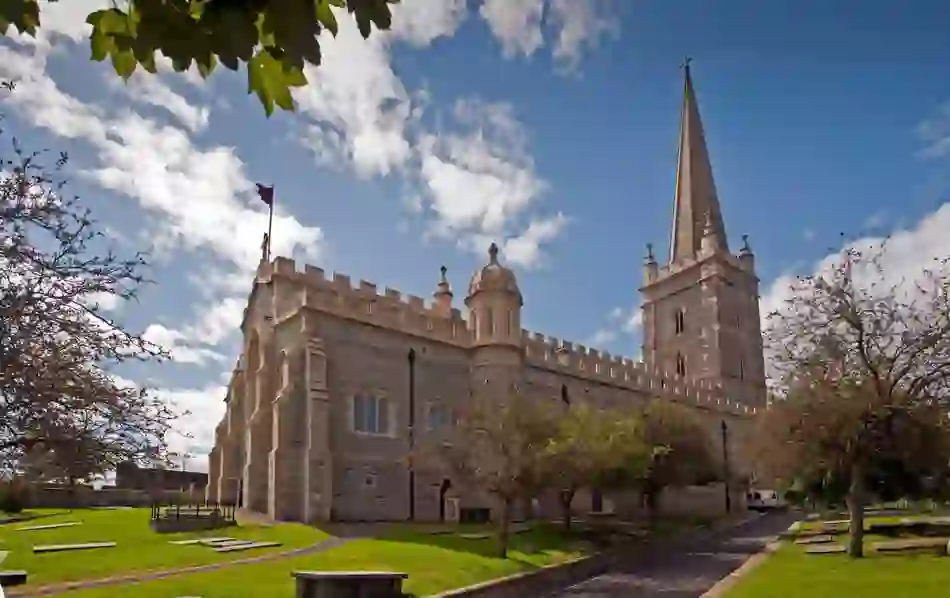 One window in St Columb's Cathedral celebrates the extraordinary song-writing talents of Mrs C F Alexander (1818-95), a Dubliner and wife of the Bishop of Derry. Her hymns include There is a Green Hill Far Away and Once in Royal David's City.
Ireland's most important philosopher, George Berkeley (after whom the Californian town is named) was Bishop of Derry. A groyne near the organ commemorates the man who said "all reality is in the mind". You'd wonder if he was thinking about Derry~Londonderry at the time.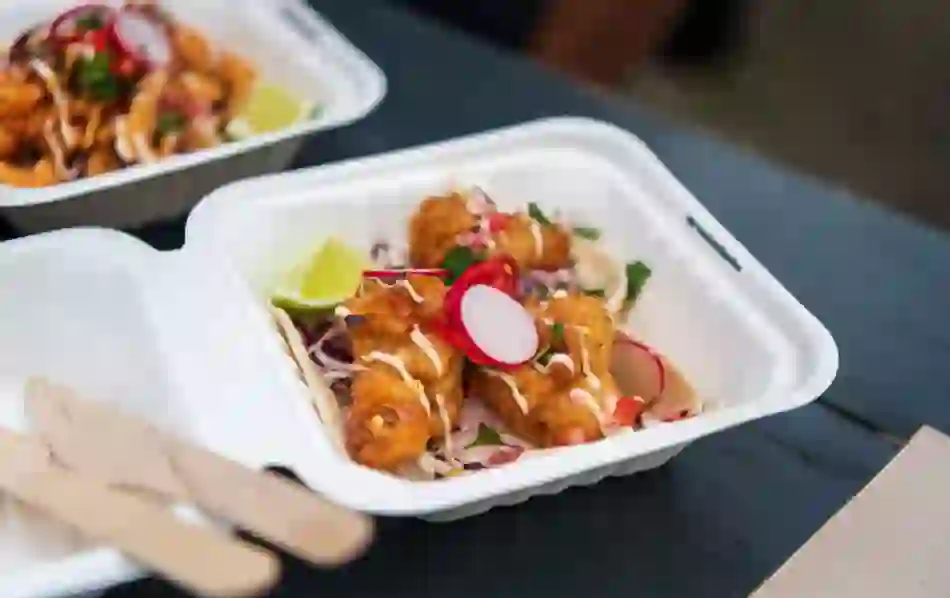 But it's time for our first food stop. On the quay is the celebrated fresh seafood street stall Pyke N' Pommes Foyle Marina. "You can't miss it," says Lorcan, "It's right beside the marina and a gorgeous sculpture of the ancient sea god Manannán Mac Lir." What makes it even more difficult to miss is that the restaurant has a big red double decker bus parked outside which you can use if it's raining — or if it's just too windy.
"It's authentic street food, with the dishes prepared each day using the freshest ingredients, and as far as possible, local produce," Lorcan explains.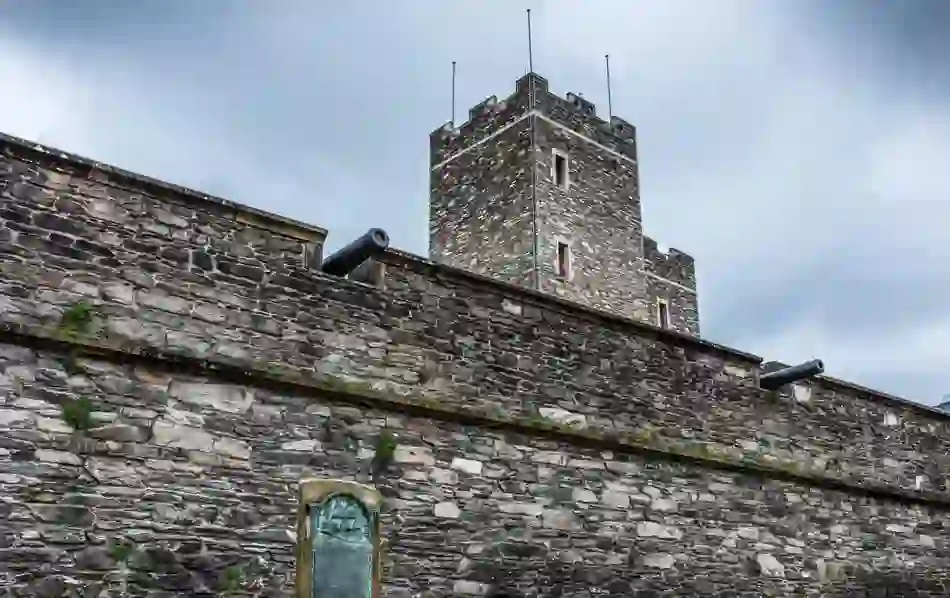 From the quayside it's a short cycle ride to Shipquay Street and The Cottage. Lorcan points out the Tower Museum, just inside Magazine Gate. Housed in a 16th century fortified house, in other words a mini-castle, the views from the fifth floor across Lough Foyle are quite breathtaking, as indeed is the first-class Armada Shipwreck exhibition.
To paraphrase Monty Python – nobody was expecting the Spanish Armada; indeed it probably took the Spaniards themselves by surprise when they found themselves heading this way. But the fleet foundered on the north and west coast of Ireland after being chased by the English navy. On show are personal effects and marine paraphernalia from the Spanish ships.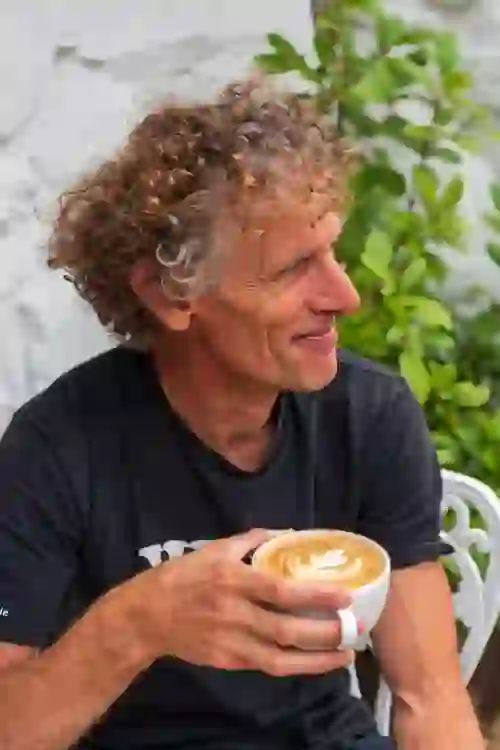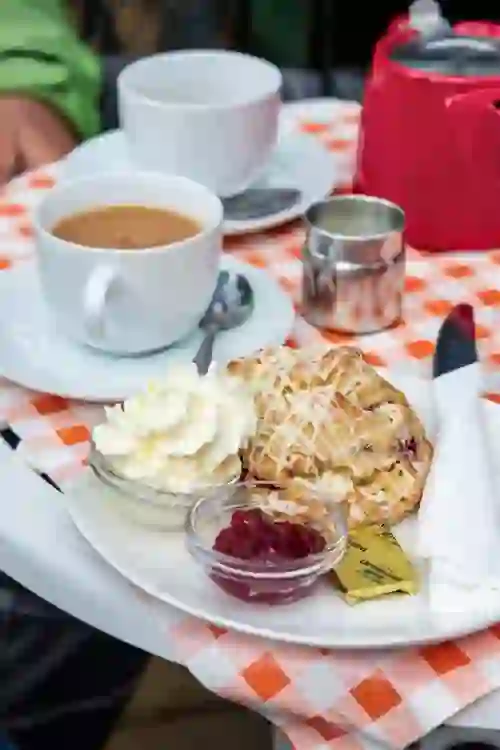 But no less than seamlessly, we segue from ships to scones. The Cottage, between Shipquay and Magazine Street, is part of a regenerated area. This little café has a very tempting menu, particularly if you're beginning to get a little peckish again.
"The Cottage is housed in a re-created traditional thatch," says Lorcan. "It's a nice way to round off our food experience with a hot drink, with scone, jam and cream."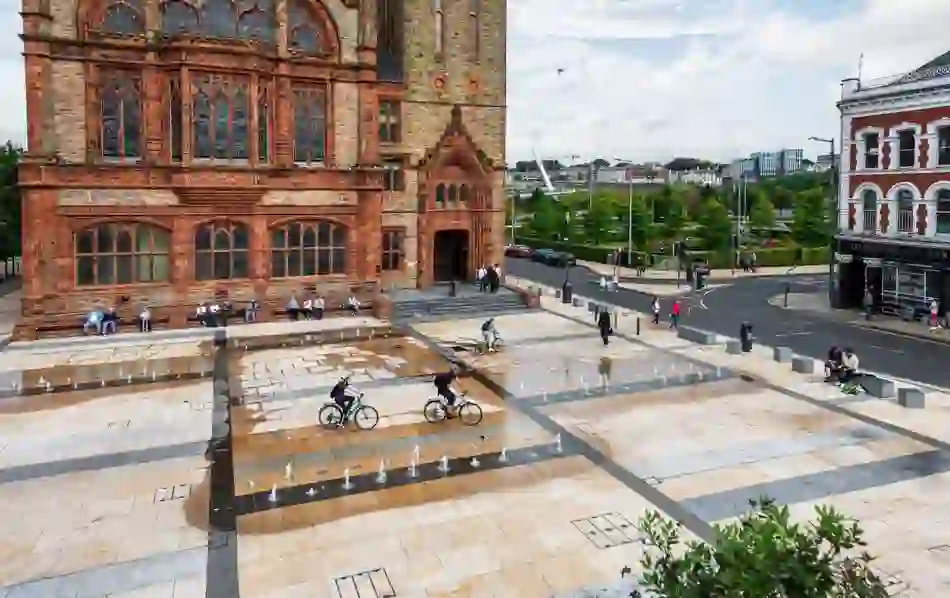 History, both dramatic and dreadful lurks around every corner of Derry-Londonderry, and Lorcan McBride is happy to point it all out. The city's hills and valleys have seen St Colmcille found his 6th century church here, gangs of labourers dragging rough-hewn stones across the Bogside to build the city's walls, and King James' troops massing for the siege of 1689.
More recently came the shipbuilders, the docks, shirt factories, linen mills and distilleries — and, of course, the Troubles. Now all gone, but not before leaving their indelible mark on this dramatic city.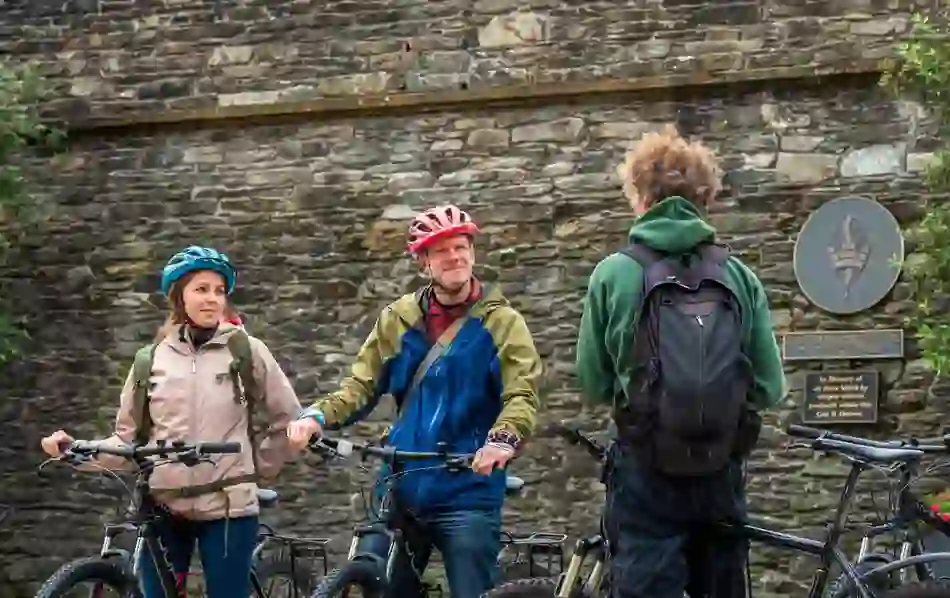 The Far and Wild Foodie Cycle Tour in Derry-Londonderry is a novel way of seeing this great place. Lorcan McBride is an engaging, knowledgeable guide, and is passionate about the city, the local food scene, and about making a connection with nature in the heart of Derry~Londonderry.