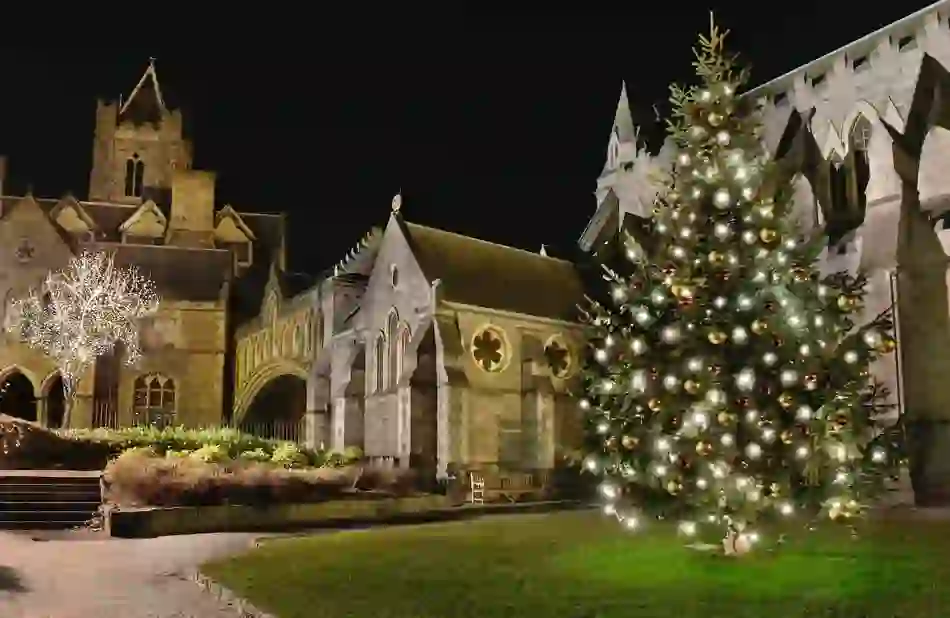 Enjoy a Christmas city break in Ireland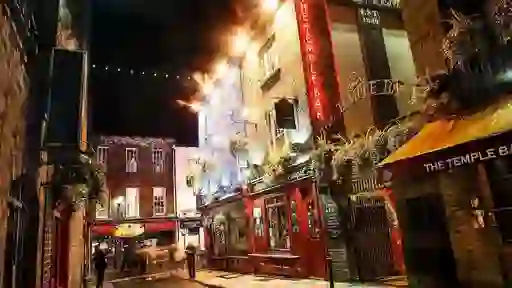 Dublin
Decked with twinkling lights, giant wreaths and gravity-defying chandeliers, Dublin during Christmas is at its best when you're ambling around the cobblestone streets with a mug of Butler's hot chocolate. Here's what not to miss…
Famous buskers: As you stroll beneath the canopy of festive lights on Grafton Street, keep an ear out. Why? Because musicians like Bono, Hozier and Glen Hansard usually swing by and busk to support charities.
Christmas morning swim: Every Christmas morning hundreds of brave souls gather at the Forty Foot, an iconic deep sea inlet, for a bracing dip in the Irish Sea. The atmosphere is unbeatable – as are the free post-swim sausages.
Don't let the festivities end at Christmas: Dublin's New Year's Festival is a two-day extravaganza in the heart of the city. Landmarks light up, side streets become carnivals and the best international and Irish music acts usher in the new year with gusto.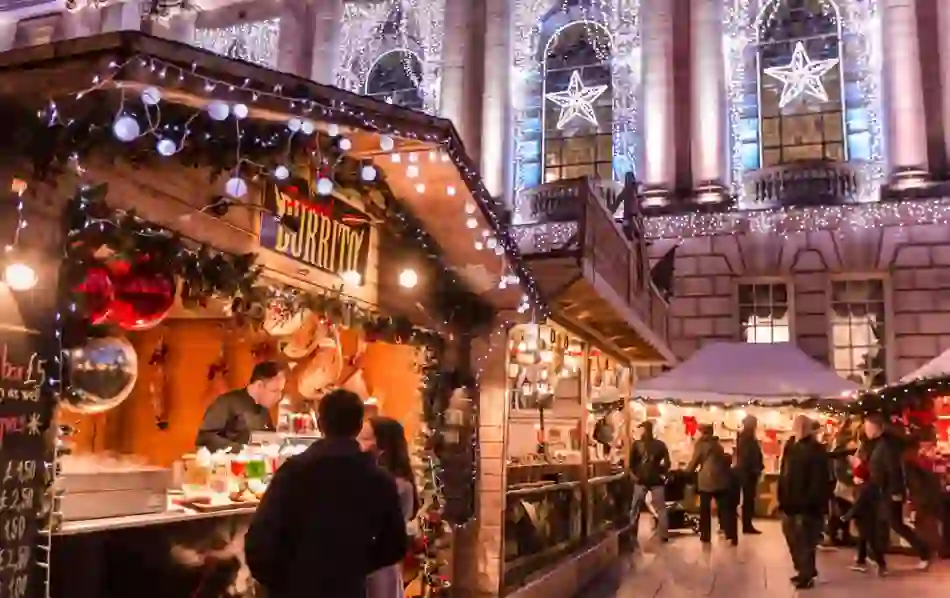 Belfast
Belfast is a place that radiates Christmas spirit, and with the city cementing its reputation as a must-visit destination for foodies, there are plenty of local flavours to spice things up. Make sure you check these out…
Shopping at St George's Market: Last-minute shoppers love St George's Market which opens even longer around Christmas. Over 200 stalls showcase festive food like ginger wine and mince pies, as well as handmade products including Donegal tweed and local bog oak sculptures.
Santa's steam train: Get onboard a steam-hauled locomotive, and have Saint Nick take you on a roundtrip along Northern Ireland's historic rail line. Choo choo!
Christmas at City Hall: This magical Christmas market basks in the glow of City Hall and specialises in local favourites. Delicacies like Yellowman toffee, crisp shortbread and a mug of something mulled are sure to get you in the spirit.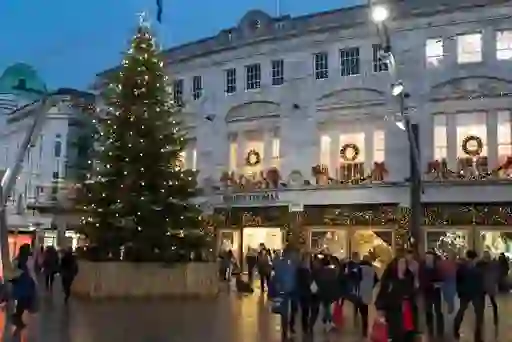 Cork
What is it that makes Cork so special at Christmas? We think it's the centuries-old traditions, unconventional markets and heartwarming acts of kindness. These are the celebrations unique to Cork you need to see…
A special Christmas tree: All Christmas trees are special, but the Remembrance Tree is even more special. The tree is draped in gold ribbons, each inscribed with memories that people don't want to forget. Add your own to make Christmas unforgettable.
Let it Glow: Cork's Glow Festival is not your average Christmas market. For starters, it has an enormous Ferris Wheel where you can watch the city glitter from the skies above. There's also 3D pop-up storybooks and entertainment galore.
Through a Winter Wonderland: At Christmas, Cork's Bishop Lucey Park becomes a magical journey through festive tales – the trees glitter with lights, as you live in the Christmas spirit, becoming a part of the story.