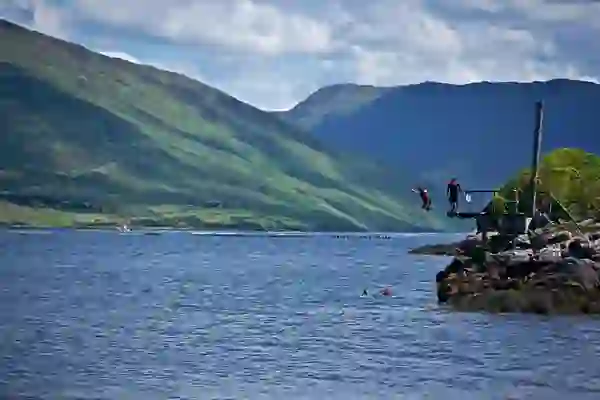 6 destinations for your perfect Ireland adventure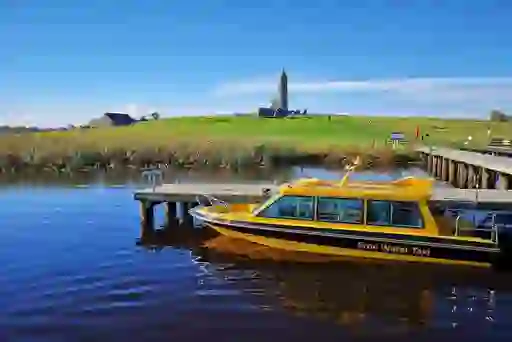 1. Enniskillen, County Fermanagh
Set between Upper and Lower Lough Erne, Enniskillen is an island town with a zest for life. Take a boat trip to mystical Devenish and White Island, or go kayaking on these quiet waters. For thrillseekers, Corralea Activity Centre offers windsurfing, archery, climbing, caving and mountain biking. Hikers love the Marble Arch Caves Global Geopark's network of trails that twist and turn around ancient standing stones. The Enniskillen Water Activity Zone rents kayaks and stand-up paddleboards or opt for one of the "wee red boats" from Erne Boat Hire. Don't fancy going your own way? Jump on the Erne Water Taxi and take a tour of Devenish Island to explore its early Christian monastic site.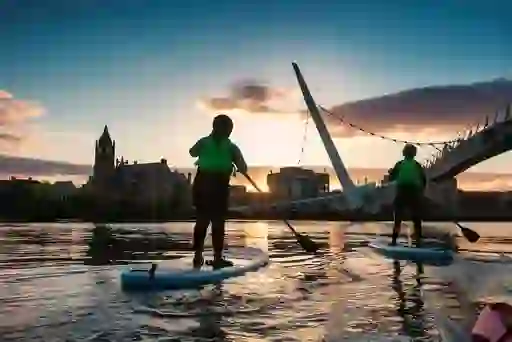 2. Derry~Londonderry
The Walled City on the River Foyle is the gateway to the Causeway Coastal Route and the Wild Atlantic Way. The ancient walls are the main draw and a walking tour of them is a must. The surrounding countryside here is utterly romantic so take advantage and join City of Derry Equestrian Centre for a gallop through the foothills of the Sperrin Mountains. Kayak up close to the thousands of birds that frequent these cliffs or book a dive with Aquaholics Dive Centre and Sea Safari in Portstewart to explore shipwrecks. The Lough Foyle Trail is just over 16km (10 miles), past wintering birds and breeding seals, and the Sperrins are right on your doorstep, offering endless options and fantastic views for walkers and cyclists.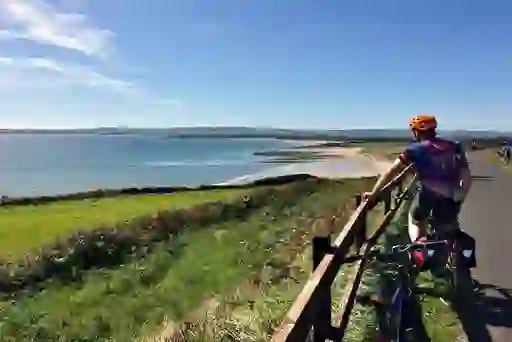 3. County Waterford
County Waterford invites you to get active in more ways than one! Kayak north on the beautiful River Suir or head out to the seaside town of Tramore for a spot of kitesurfing. More adventure awaits along the Copper Coast UNESCO Global Geopark, where you can explore sea coves peppered with fulmars and herring gulls. The copper mines that gave the area its name are now slightly eerie ruins, perfect for exploring on foot or by bike. Serious cyclists should saddle up and tackle the Waterford Greenway, a 46km/28.5 mile old railway line from Waterford to Dungarvan.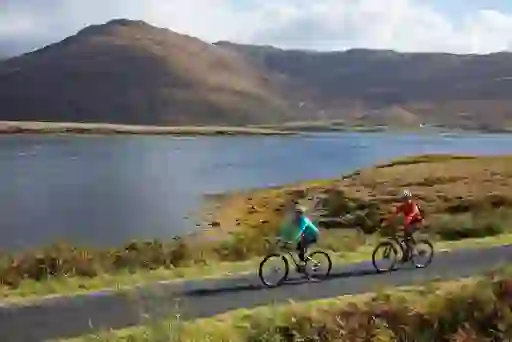 4. Westport, County Mayo
This picture-postcard town isn't just a pretty face. Beloved for its nightlife and trad music (one of The Chieftains, Matt Molloy, owns a famously popular pub here), Westport is also beside the holy mountain, Croagh Patrick. This site attracts international pilgrims and hikers seeking spiritual solace or just the magnificent view over the scattered islands of Clew Bay. Try kitesurfing or windsurfing on the clean, exhilarating Atlantic waters around the islands; or head off along the Great Western Greenway, a 42km/26 mile traffic-free route that takes walkers and cyclists through woods and bog, past coast and mountains all the way to Achill Island.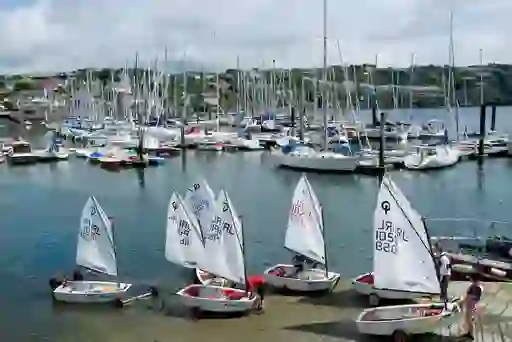 5. Kinsale, County Cork
The charming town of Kinsale on the County Cork coast is always popular with sailors. Drop in to Kinsale Boat Hire and take a dinghy round the harbour, hire a boat and explore the coast, or go sea-fishing with a skipper out into the open water. You can also take advantage of those crystal clear Atlantic waters and try surfing or coasteering on Garretstown beach. If you prefer to stay on dry land, the lush countryside has plenty to lure walkers, cyclists and even artists. Visit 17th century Charles Fort, or head west for the 6km/3.7 mile Old Head of Kinsale looped walk, which takes you out to the lighthouse and past 2,000-year-old Celtic ruins. With boats filling the harbour with the freshest of seafood, the town is famous for its excellent restaurants and cafés, but the Gourmet Festival each October is a real highlight.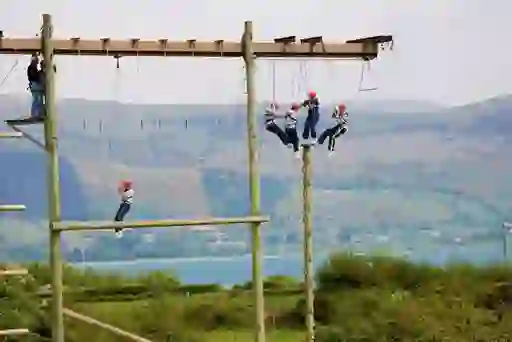 6. Carlingford, County Louth
In the medieval town of Carlingford on the Cooley peninsula, ancient Ireland and its legends of Cú Chulainn and Fionn MacCumhaill press in close. Cycle to the Hill of Faughart to see St Brigid's shrine, or hike up Slieve Foy in the nearby Mourne Mountains, where Fionn MacCumhaill is said to be buried. The 40km/25 mile Tain Way looped walk ambles past cairns, passage tombs and early Christian monuments. Take a kayak trip around Carlingford Lough and see why the Vikings invaded, dial up the adrenaline at the Carlingford Adventure Centre, go birdwatching, or head to Ravensdale Lodge Equestrian Centre to explore this land of myth on horseback.