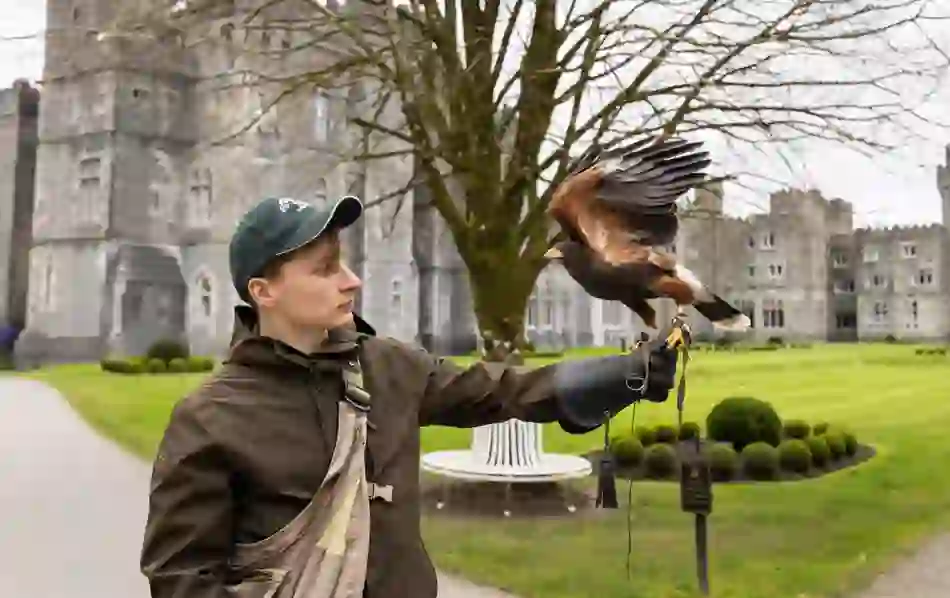 A hawk walk at Ashford Castle County Mayo
The weather forecast predicted that the wind would pick up a little in the afternoon and that light rain was on the way. In other words, it would be what locals like to call a "soft day". I contacted Yvonne, one of the booking managers at the bird sanctuary, based deep in the ancient wooded estate of Ashford Castle, to see if our hawk walk through the County Mayo countryside would still go ahead.
"Of course", she said, "the birds love to hover on the breeze; it's a treat for them."
With that, I had my first lesson from the School of Falconry.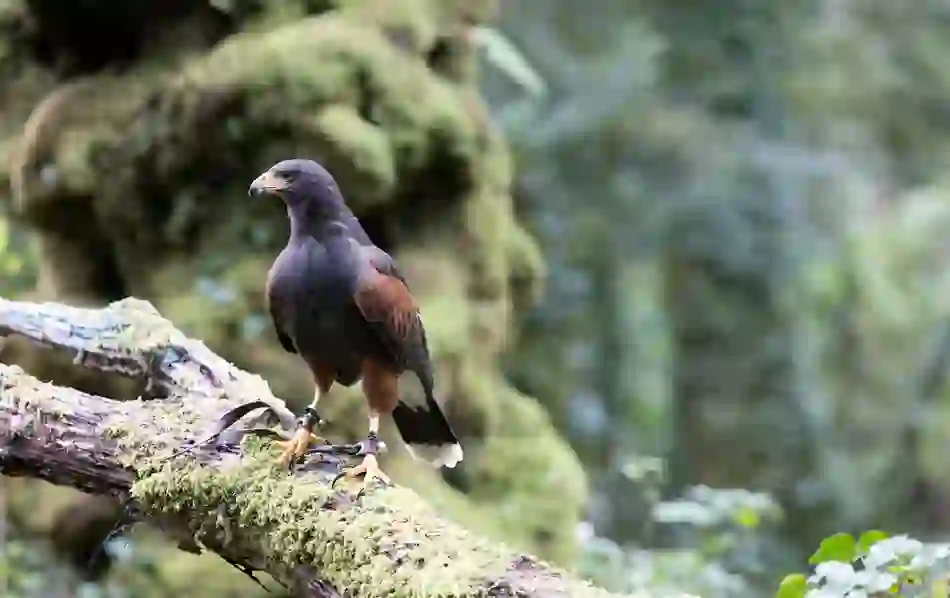 Going back through the ages
After I drove through a series of hefty, turreted stone bridges that cross over the choppy Cong River, the scene unfolded into a veritable Camelot, replete with a stately castle and lush, magnificent grounds.
My son, Cillian, led the way when he caught sight of the black signposts that pointed the direction with gold leaf lettering. If I had any doubts about how highly these magnificent birds of prey are regarded by the team at Ashford and Ireland's School of Falconry, the massive in-flight eagle sculpture with prey clutched in its talons, perched between the thick limestone walls of the castle and the shores of Lough Corrib, left little ambiguity.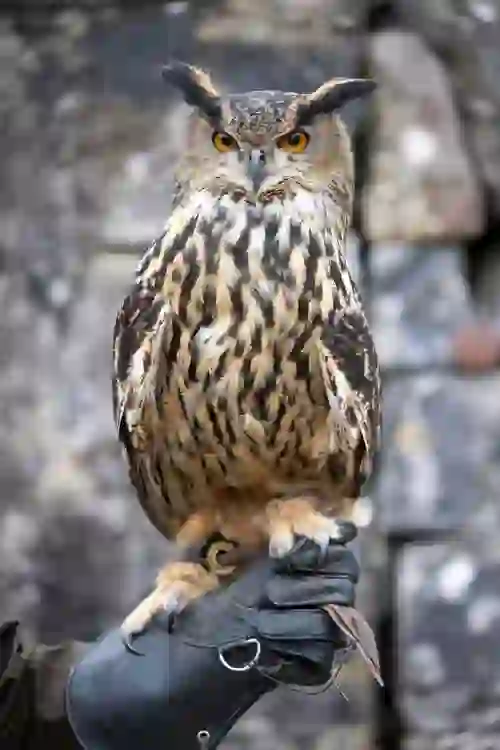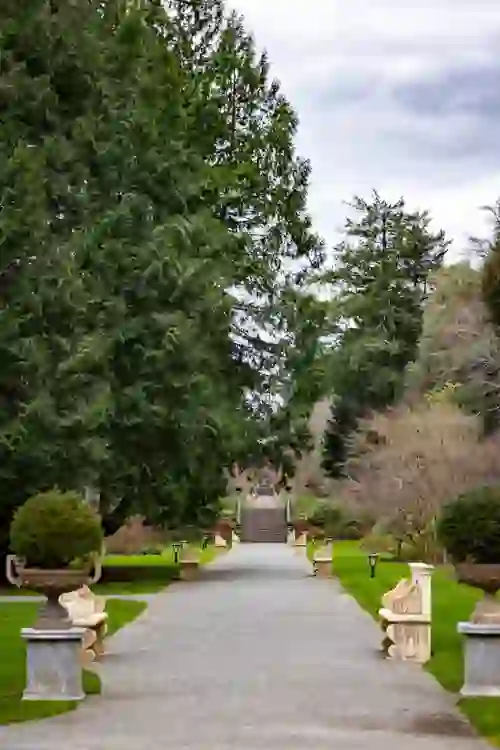 We passed through elegant gardens, almost French formal in design, with long pathways that form a symmetrical frame of the lake, before we entered a winding stone tunnel. When we arrived on the other side the setting shifted back centuries, with seasonal buds, heather, wild leafy fern, towering trees and the scent of pine surrounding the entire enclave. We met three guides, each carrying a trained hawk that was perched on their arms or shoulders and we knew that we were in the right place.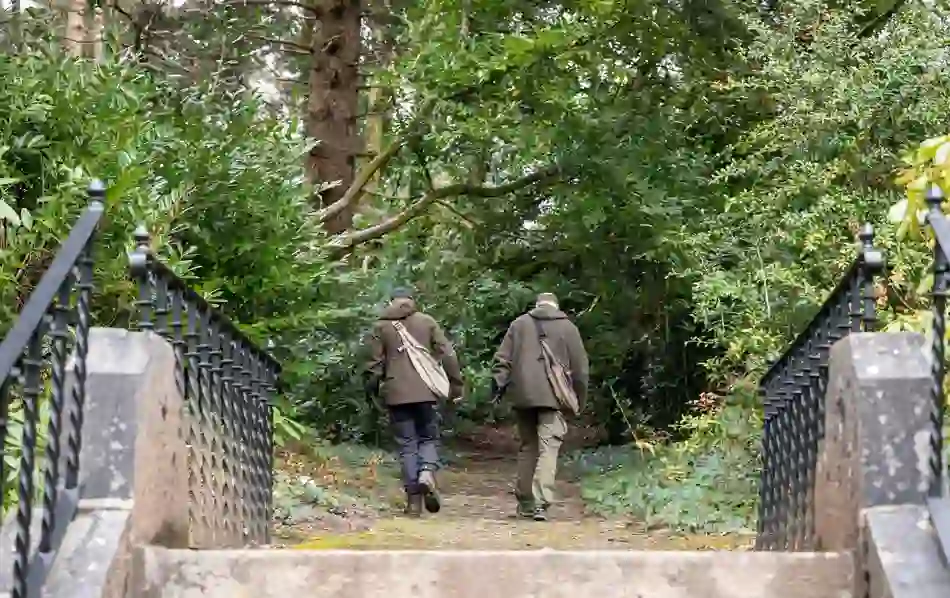 They were like big brothers taking their fidgety young siblings on a stroll and that inter-species rapport is a hallmark of the experience at the school of falconry. I gave my name and Conal, one of the bird trainers, told me that our hawk guide, Tommy, was waiting for me in the sanctuary. His bird eyed me impatiently as if wondering why I was slowing down their walk. I got it and they moved on.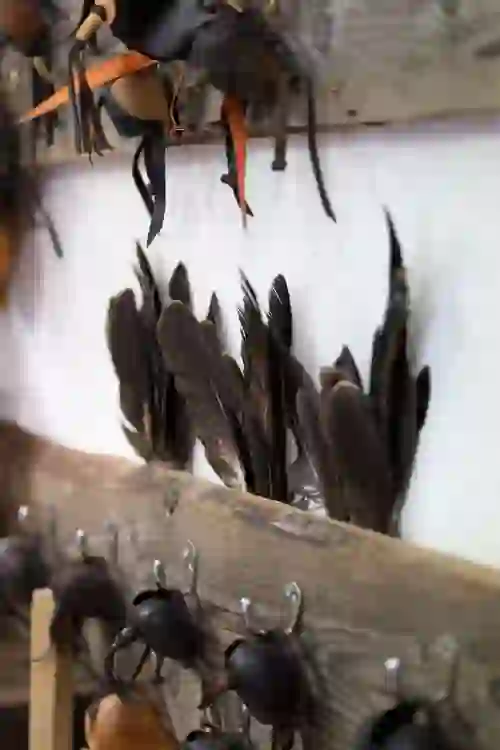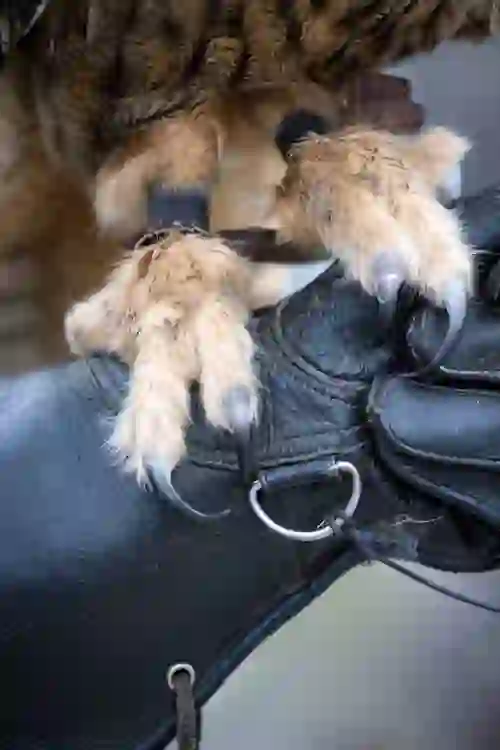 It's a symbiotic relationship. When we walk in the forest together, the bird and I work as a single unit. There's a constant connection

Tommy, Falconry instructor, Ashford Castle
A bird's playground
Tommy opened the large black timber door, arched and embedded into a stone wall and once inside the world turned upside down. This courtyard is a bird's playground – pristine and ambient – and Tommy wasted no time in making introductions to his winged team.
Dingle, a giant eagle owl with enormous, hypnotic brown eyes was the first to catch my attention. Next door, Joyce and Swift, a contented hawk couple, appeared to be deep in conversation. Joyce tossed over a glance but when they heard Tommy's voice they turned to say hello.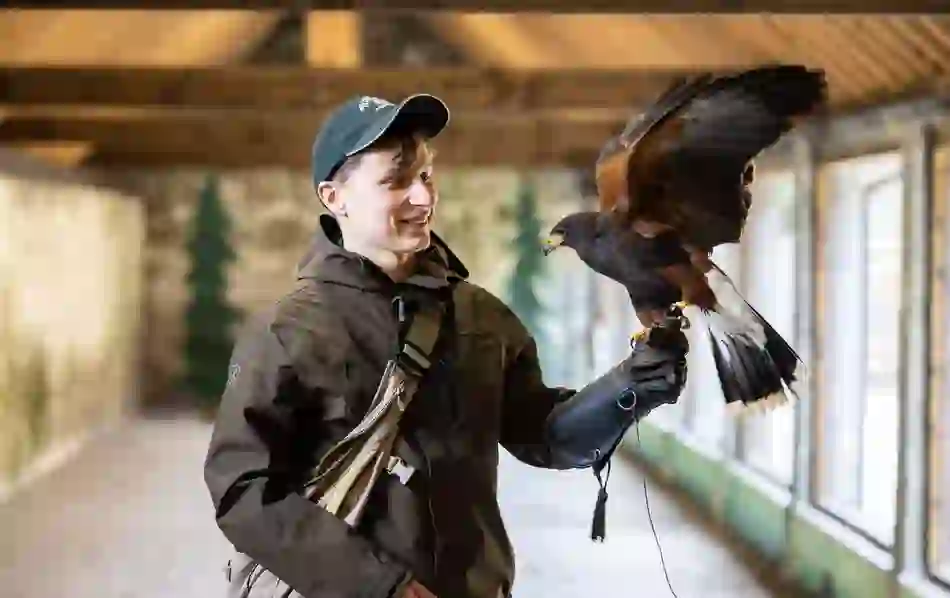 "It's a symbiotic relationship," Tommy explained. "When we walk in the forest together, the bird and I work as a single unit. There's a constant connection, I am a protector against bigger foe like foxes, and I smoke out prey.
"Forget that expression 'bird brain'. These birds are like crows or magpies. They're highly intelligent and they are always open to learning and adopting new skills that work to their advantage."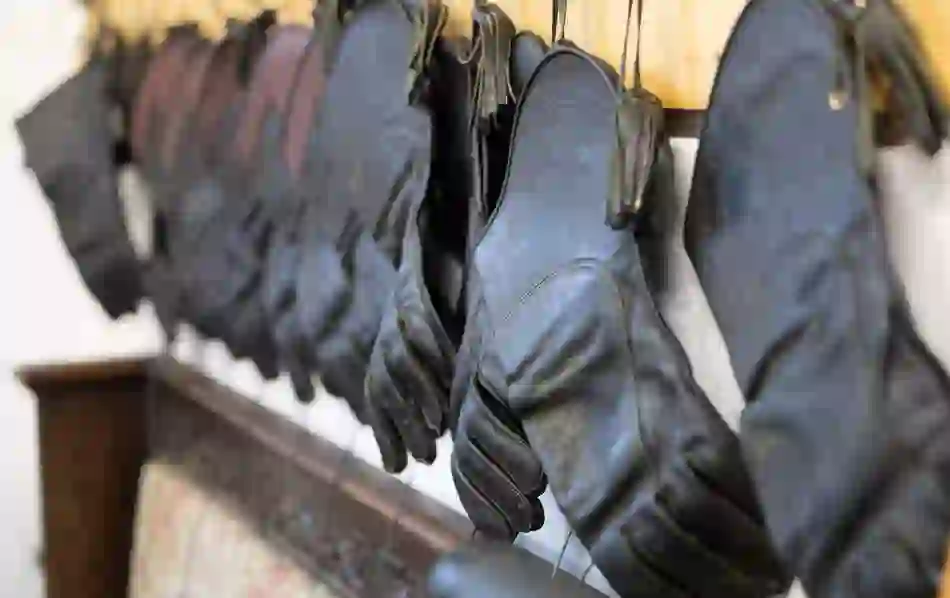 Bonding with birds of prey
Tommy left for a moment and that's when Joyce and Swift lost interest in our company. He reappeared in the company of a Harris hawk named Fómhar (autumn in Irish) with rust and fawn feathers. The hawk took an instant shine to Cillian and Tommy caught the connection. He handed Cillian a long, thick leather glove, Fómhar climbed onto his arm and there it was; an undeniable bond between the bird of prey and my son.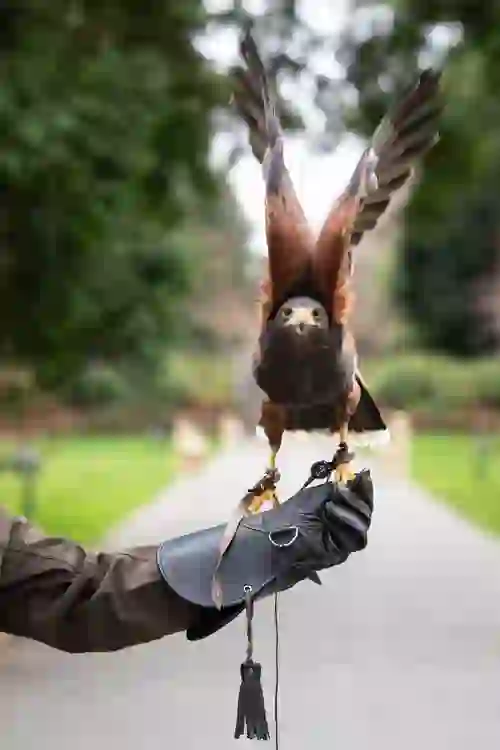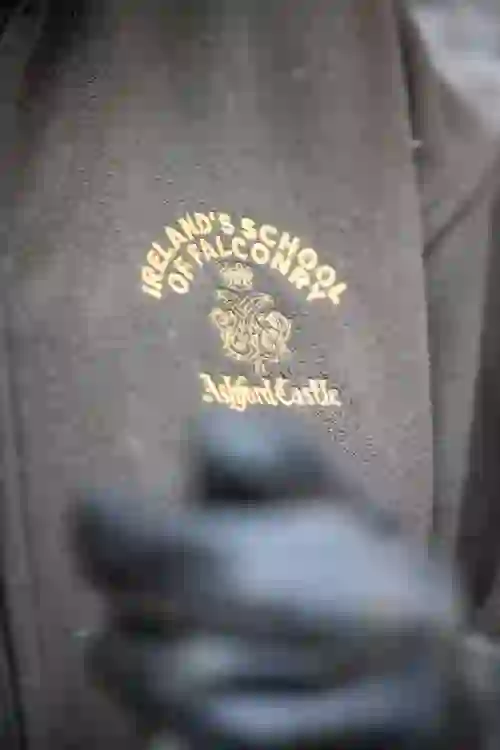 We meandered into a thicket, and from there into the deeper forest. Fómhar swooped in faster, lower and more regularly onto Cillian's arm and I couldn't resist asking Tommy the question that had been playing on my mind.
"Do you have a favourite one?"
"Bird?" he asked.
I nodded and he hesitated before answering. "I come from a large family and my sister often asked my mother that very same question and I'll give you the same answer she gave her, which is, 'it's not you today'. It all depends on the day."
"So it isn't Fómhar?" I asked, and somewhere above a branch creaked and there he was with his pointed, aerodynamic beak and sharp eyes peering down from the trees.
Tommy looked up at Fómhar "well, he is quite special, I guess it's because I have known him since he was a chick, shortly after I started working here and now he's 13. But," he lowered his voice to a whisper, "just don't tell the other birds."
That age surprised me and I wasn't sure how to raise the topic of life expectancy with Fómhar's super-powerful hearing passing somewhere overhead before he dived and swooped once more onto Cillian's outstretched gloved fist. Luckily Tommy read my thoughts. "In the wild he might last four years, here, in our community, they live many years longer. Multiples of that. Dingle, the owl you met earlier turned 23 earlier this year."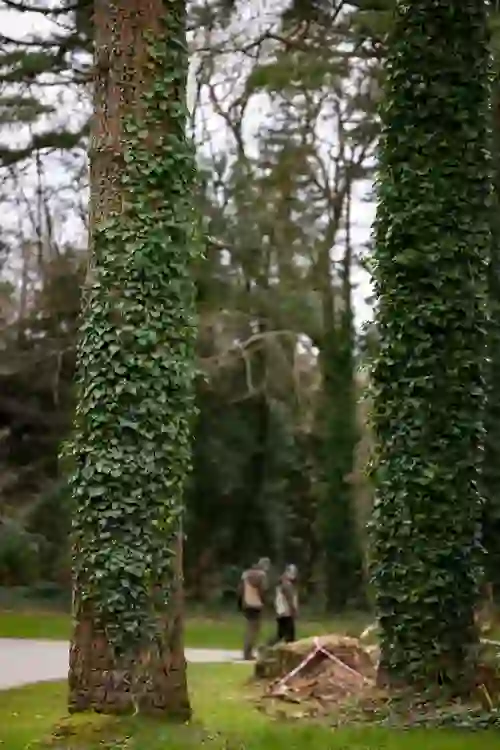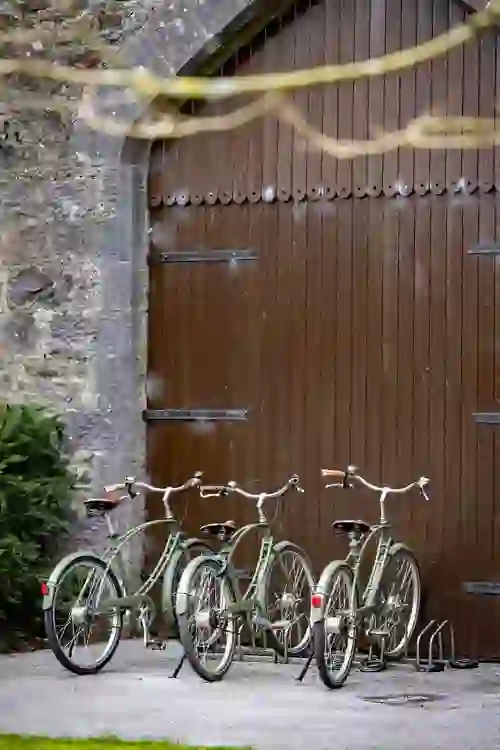 Star Wars birds
We returned to the enclave and passed through a barn where Cillian noticed names on perches that fell outside the literary monikers that most of the other birds had. These names had a more intergalactic tone – such as Wookie, Chewie and Yoda. Cillian asked Tommy for an explanation. "Oh, they were all born on May the 4th". Also known as May the Force – or Star Wars Day). It all made sense.
I called by Dingle once more before I left. He climbed onto my arm, flew away and returned to land on me once more. Then it occurred to me that this place is very special – it's like the fabled Tír na nÓg (land of the ever young in Irish mythology) for wildlife, or at the very least a model of sustainable tourism where the team is constantly working in harmony with the local ecology from animal welfare to the food supply chain for the birds and forest management.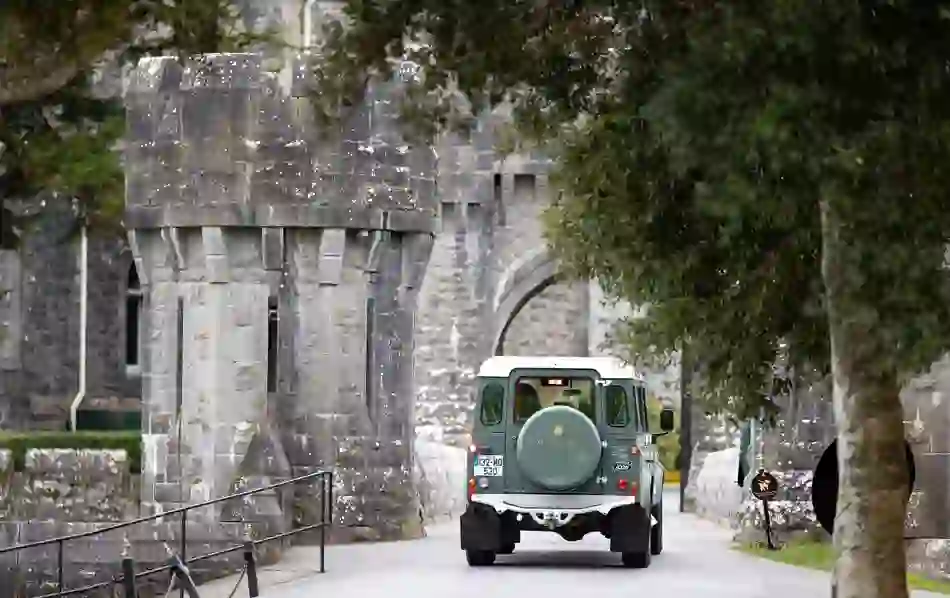 From birds to boats
On leaving the castle I drove once more over the stone arched bridge where a bright blue ferry, The Isle of Inisfree, was moored by the quays. It's part of Corrib Cruises, a scenic passenger boat service that brings visitors out onto Lough Corrib for history-themed trips. When they remodelled a lifeboat from the famous liner QE2 in the early days, they greatly extended its useful life and they have offered long-term local employment ever since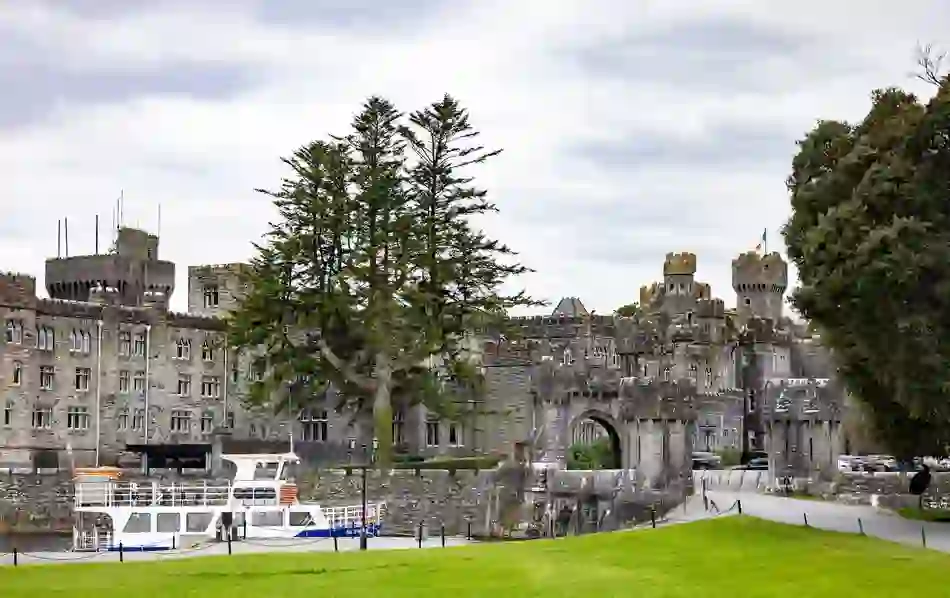 For visitors who want to capture more of the local wildlife, another operator half an hour away, Killary Fjord Boat Tours, has a 90-minute cruise that weaves through the unique north Connemara landscape where dolphins and seals swim freely with a backdrop of waterfalls and landslides in this watery valley that's almost inaccessible from land.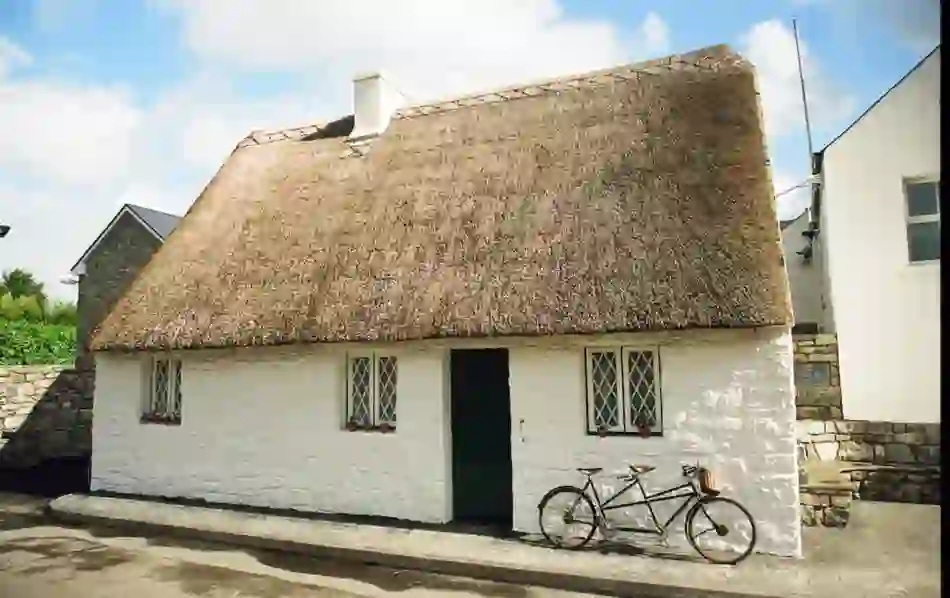 With Fómhar, Dingle and half the characters from Star Wars left behind us, we drove back through the grounds of Ashford Castle's expansive estate to discover another piece of Hollywood at the gate. It was life-sized statues of actors Maureen O'Hara and John Wayne in their roles as Mary Kate Danaher and Sean Thornton in the movie The Quiet Man, directed by Oscar winning John Ford back in 1952.
Across the street is The Quiet Man Museum, a small whitewashed cottage that houses memorabilia from the time the picturesque village of Cong was the setting for the movie. Visitors arrive from St Patrick's Day each year to discover that brief episode of fame the village enjoyed some 70 years ago – and that's yet another example of the enduring appeal of this beautiful setting in the west of Ireland.