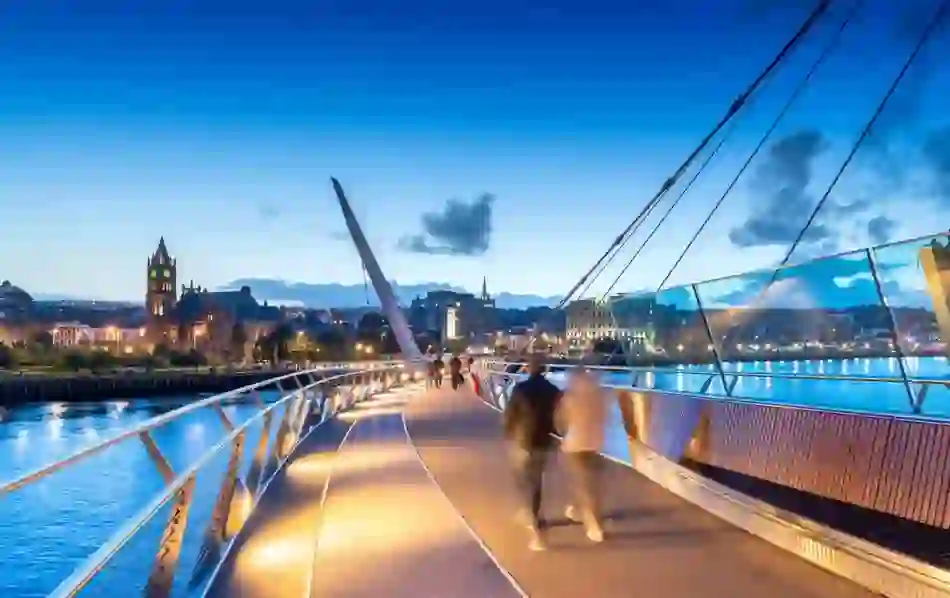 County Londonderry
15mins from City of Derry Airport
Legendary reputation
County Londonderry is well-known for a number of things: its wild Atlantic coast, its famous siege and, of course, Derry~Londonderry, a historic walled city that acts as a cosmopolitan gateway between two epic touring routes – the Wild Atlantic Way and the Causeway Coastal Route
Northern Ireland's second city
Sitting snug on the River Foyle, Derry~Londonderry is Ireland's only surviving walled city and one of the finest in Europe. The walls were built in the 17th century to protect the plantations that moved here under the orders of King James I.
But don't think for a second that those walls hem it in. This is a buzzing, modern city with great pubs, fantastic restaurants, and a lively cultural scene.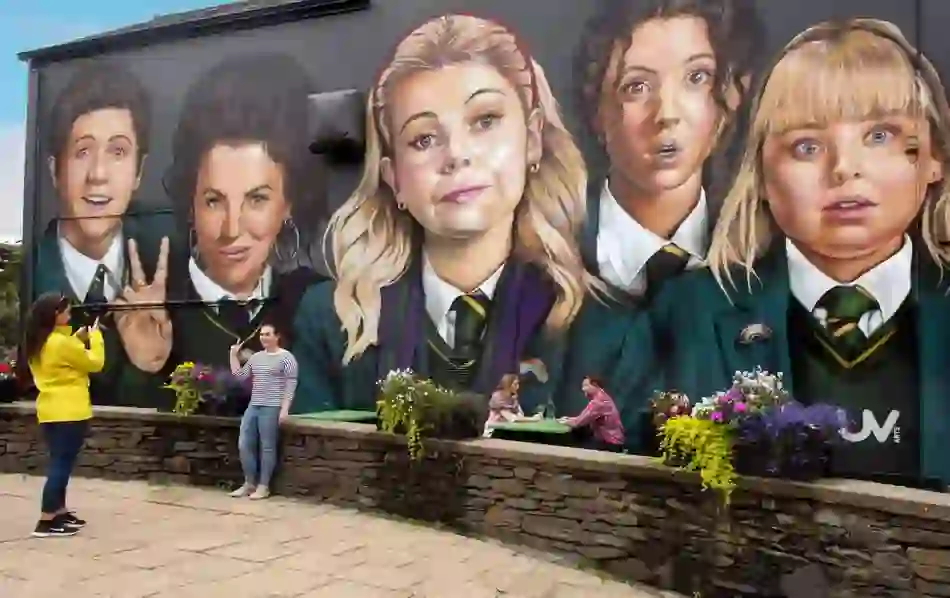 Derry Girls
Created by Lisa McGee, Derry Girls has been a smash since it hit our screens.
Discover more
Hustle and bustle
Wander the bustling streets or cross the Peace Bridge and you'll sense an energy in the air.
This is a place where things happen, whether it's the Foyle Maritime Festival sweeping into the Foyle Marina, or a huge Halloween carnival that weaves through nearly every street.
Or there are plenty of concerts, plays and exhibitions happening in the city's impressive selection of venues and art galleries.
Derry has a great riverside setting, several fascinating historical sights and a determined air of can-do optimism that has made it the powerhouse of the North's cultural revival

Lonely Planet
You can see traces of Derry~Londonderry's more recent history at the riveting Museum of Free Derry, and its political murals, like the famous Free Derry Corner – in the city's Bogside neighbourhood.
If you want to learn more about the Bogside, the Bogside History Tours will be happy to talk you through the neighbourhood's history, or they can also take you on a taxi tour around the city, where you can learn all about the fascinating facts behind the city's most famous landmarks.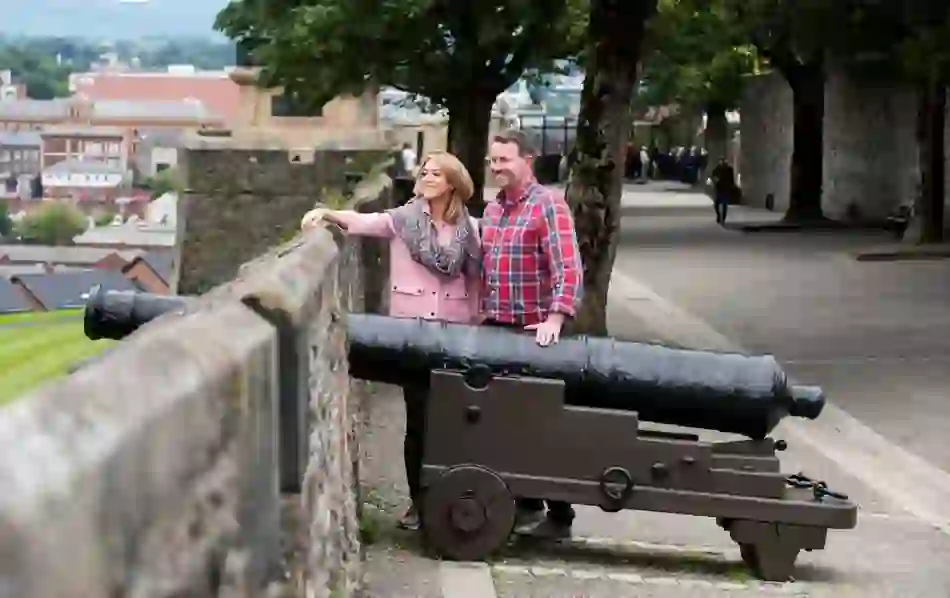 Derry~Londonderry experiences
It was tough whittling it all down, but here are some of the best experiences to try in the Walled City!
Discover more
Bring an empty stomach!

Not only is the city and the county full of gorgeous sights and adventure, it's also jam-packed with delicious flavours that utilise the best of this county's delicacies. From fine-dining, to pub grub, to food trucks, you can find something for every taste here.
Grab a bike with the Far and Wild crew on their Foodie City Cycle tour, while also seeing the city's historic landmarks. Meanwhile, Bakehouse NI offers a variety of classes that not only will help you improve in the kitchen, but are also great craic (fun).
For dessert, why not treat yourself to a tour around an actual chocolate factory? The Chocolate Manor in Castlerock creates delicious artisan chocolates that you can see being made by chief chocolatier, Geri Martin.
To wash it all down, you can join the Walled City Brewery on its Beer Masterclass, where you'll learn all about the history of beer and can enjoy a tasty sip on their craft beer samples.
Beyond the city walls
When you're ready to leave the city behind, County Londonderry is standing by to dazzle you with its golden beaches, lush valleys and unique heritage.
Explore this stretch of the Causeway Coastal Route by train, and you'll be wowed by views of rugged cliffs and tumbling waves – the railway tracks run right along Benone Strand, and underneath the glorious Mussenden Temple.
There's a reason Conde Nast Traveler called this one of the best coastal drives in the world. It's a joy to travel these cliff-hugging roads, where every bend brings even more breathtaking scenery.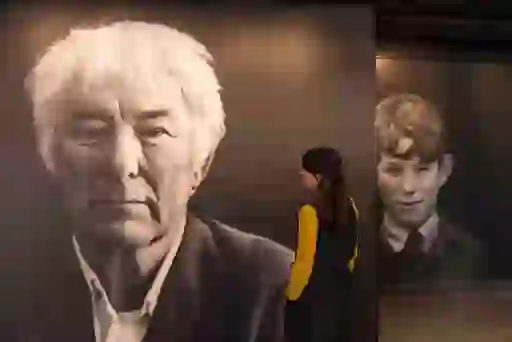 Get set for adventure
If you can tear yourself away from the coast, it's time to discover Londonderry's inland treasures. Test your skill against the salmon and trout along the River Foyle, one of the richest fishing rivers in Europe.
Cycle the Foyle Valley Cycle Route from Derry~Londonderry to the border town of Strabane. Ride along Downhill Strand with Crindle Stables. Or, experience a day at the farm with Glenshane Country Farm where you can see hard-working sheepdogs round up their charges, or see what a day in the life of a farmer really entails.
For something a bit more scenic, visit Ness Country Park to check out the highest waterfall in Northern Ireland or drop into the Seamus Heaney HomePlace in Bellaghy, which celebrates the life and legacy of the Nobel-Prize-winning poet.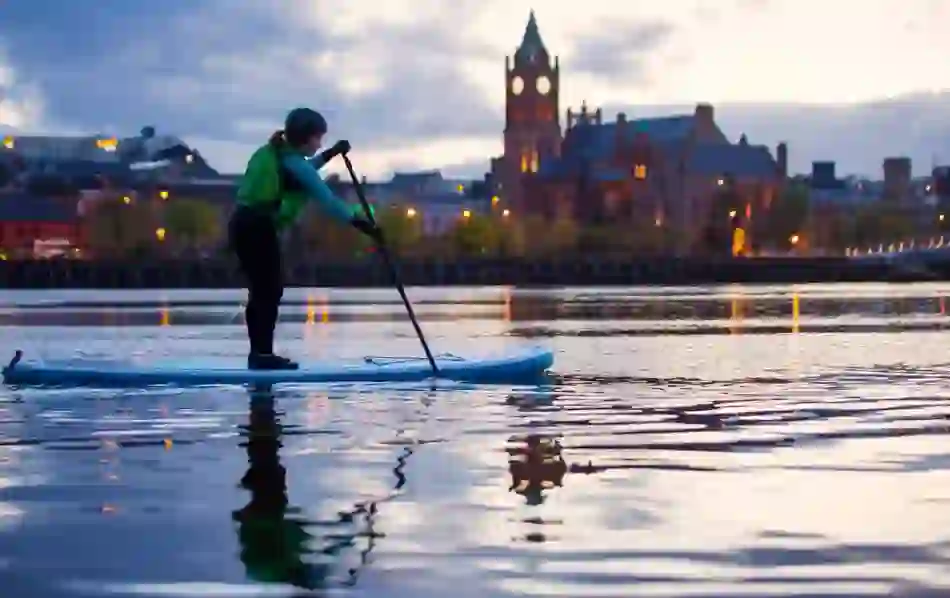 Slow it down
If that sounds too energetic, you're in luck. County Londonderry is the ideal spot to slow things down.
Set out on a laid-back slow travel adventure where you get to meet local craftspeople and connect with nature, against the backdrop of little villages, heather-flecked hills and shimmering lakes.
Picture it... an afternoon spent stand up paddleboarding along the River Foyle, gliding by the amazing sights of the city. For an extra special treat, why not try it at night time?
Or maybe a walking tour of the Sperrin Mountains to reconnect with nature and the local folklore hidden in plain sight? Whatever you choose, one thing is certain: County Londonderry knows how to do mindful travel.
Want to see more?
Here are some great reads to get you started
County Londonderry highlights
Don't miss these things to see and do