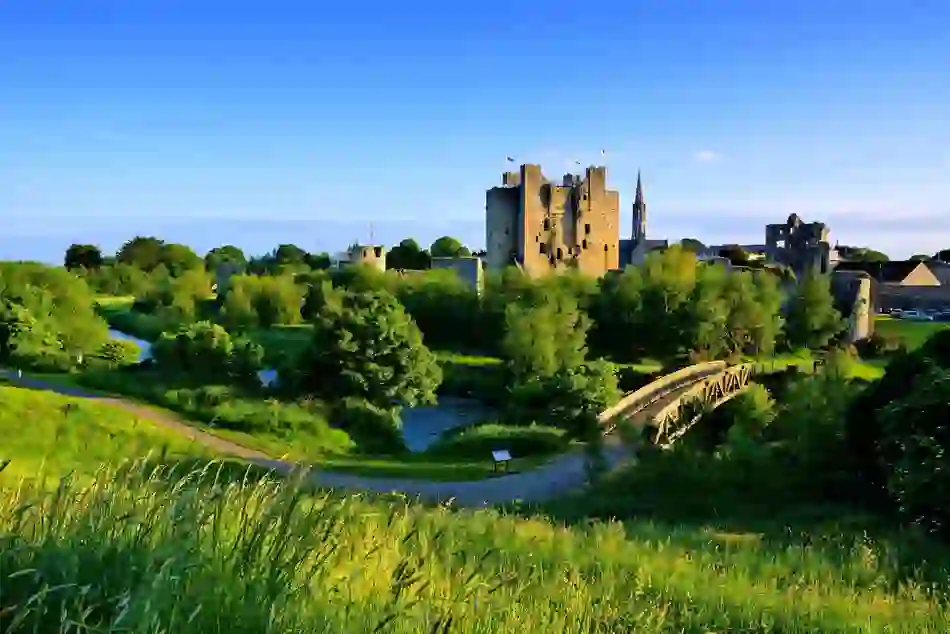 Trim Castle - a medieval wonder
40mins from Dublin Airport
A forbidding fortress in the heart of Ireland's Ancient East, Trim Castle is one of Ireland's finest medieval castles.
For more than 800 years, Trim Castle has sat on the south bank of the River Boyne in County Meath – a massive, brooding presence that dominates this quiet town. This is Ireland's largest Norman castle, built by a legendary lord with a bad reputation and offering a fascinating glimpse into life in medieval Ireland.
The castle
It's not hard to understand the message that Lord of Meath Hugh de Lacy was sending with Trim Castle. It was a statement of power – a reminder to the native Irish that the Anglo-Norman invaders were here to stay. This massive, 20-sided cruciform tower – the walls are three metres thick in places – was a fortress. But it was also a home.
Stand in the Great Hall and you can imagine lavish feasts and blazing fires. Climb the narrow spiral staircase to the chapel and you'll be following in the footsteps of many pious castle inhabitants. And if you look out over the battlements atop the three-storied keep, you'll see a view that has changed relatively little since the castle was built – the River Boyne flowing below and Trim's lush commonage stretching out as far as the eye can see.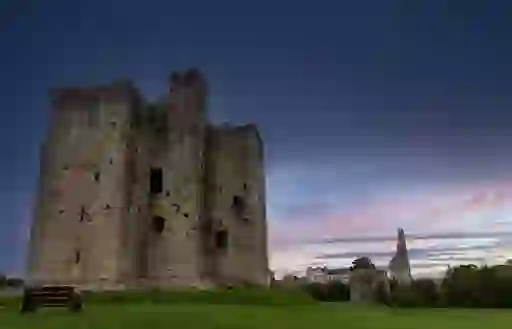 The man behind Trim Castle
Hugh de Lacy was a notorious womaniser, as famous for his loose morals as his fearsome facial scars. When de Lacy married the daughter of an Irish high king, Henry II of England immediately suspected his lord of trying to establish himself as an independent king of Ireland. Luckily for Henry, a disgruntled Irish nobleman lopped off Hugh's head with an axe, saving the king the trouble of doing it himself.
But royal concerns over the de Lacy family did not stop with Hugh's death. Early in the 13th century, King John came to Ireland to subdue rebelling Norman lords and confront Hugh's unruly son, Walter. Though King John eventually emerged victorious, he never breached the walls of Trim Castle and some say this is why it's known locally as King John's Castle, a title intended to mock the English king for his failure.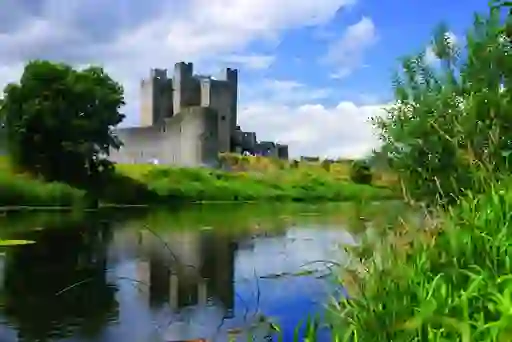 Cinematic views
Arguably Trim Castle's most famous battle was a fictional one. Despite being set in Scotland, Mel Gibson's academy award-winning epic Braveheart was partly filmed in Ireland and Trim Castle played its part as the fortified English town of York. The scenes set in London were filmed inside the castle walls.
Walking around the castle grounds and along the River Boyne, it's easy to see why the filmmakers fell in love with the area. Inside the castle is just as impressive, with guided tours granting access to the keep, with its panoramic views of the surrounding countryside.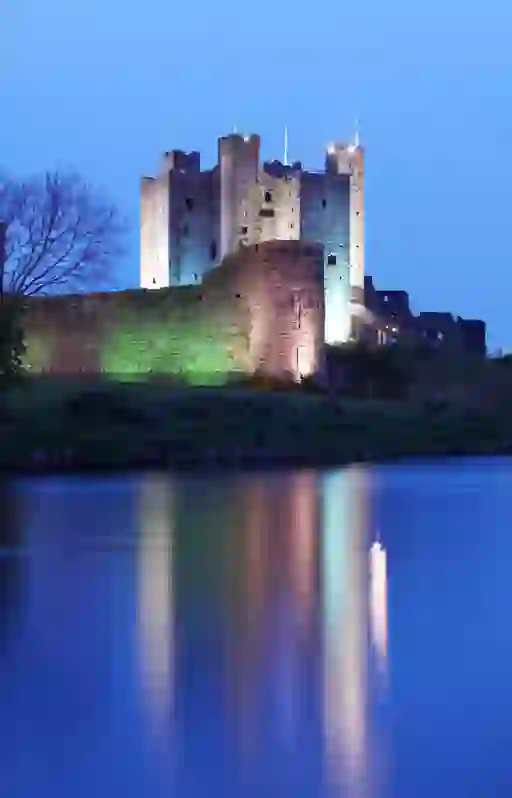 Trim Castle: need to know
The castle is open seven days a week from 10am – 5pm. Though make sure to check when visiting, as times can change seasonally – the castle is closed for tours from November to January.
The castle grounds are free of charge to visit, but you can also take the daily guided tour for a small fee.
There is no parking on site, but you'll find on-street parking in the nearby town of Trim.
Access for those with disabilities is restricted due to the narrow, steep staircases throughout the castle.
There are no coffee shops on the site, but the nearby town of Trim has plenty of restaurants and shops for visitors.