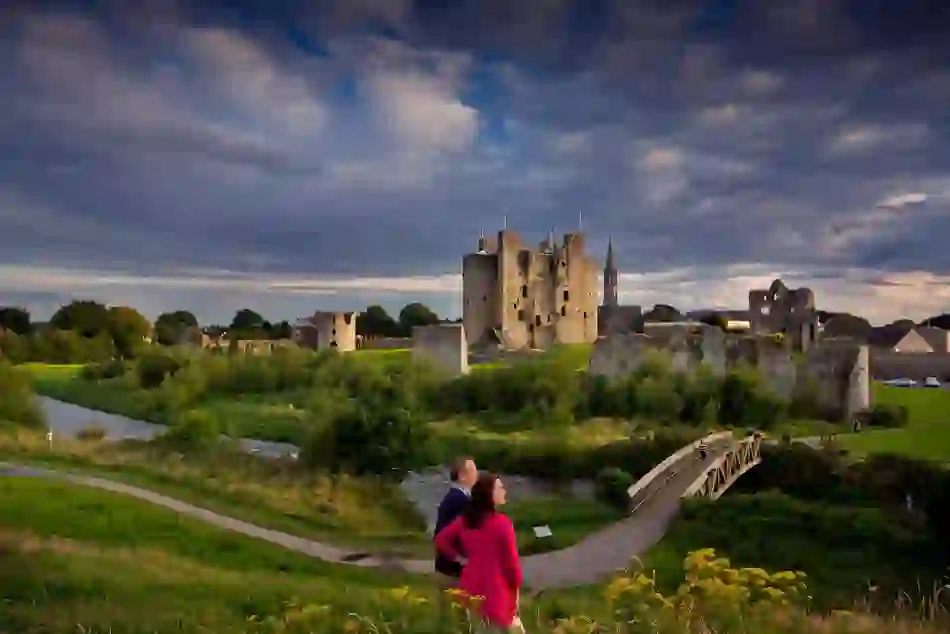 From world-class heritage sites to horseracing on the beach and from Halloween celebrations to medieval castles, County Meath is a real superstar of Ireland's Ancient East
You want heritage? County Meath has heritage in spades. It was the former seat of the High Kings of Ireland; it offered up 12th century Trim Castle as a key location in Mel Gibson's epic movie, Braveheart; and it's home to a UNESCO World Heritage Site at Brú na Bóinne. In fact, the "Royal County" is the epitome of what makes Ireland's Ancient East so special.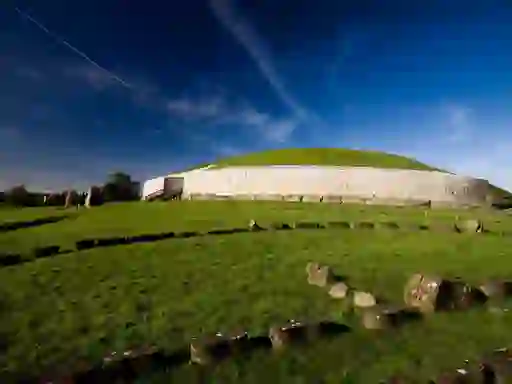 Discover the Boyne Valley
Welcome to this quiet valley in Ireland's north east where you can trace the story of the island back to prehistoric times
Take me there!
Brú na Bóinne
Brú na Bóinne is where you'll find the Neolithic passage tombs at Knowth, Dowth and Newgrange, together with an interpretative centre. Newgrange is the best known of the trio, famous for the spectacular shaft of light that spills through its roof-box every year at winter solstice.
Amazingly, this alignment, which coaxes the sunlight 19 metres into the heart of the chamber, was engineered some 5,000 years ago. How can you see the alignment? Lady Luck has the answer. A lottery system gives ordinary folk a chance to be present in the corbelled chamber during the month of December.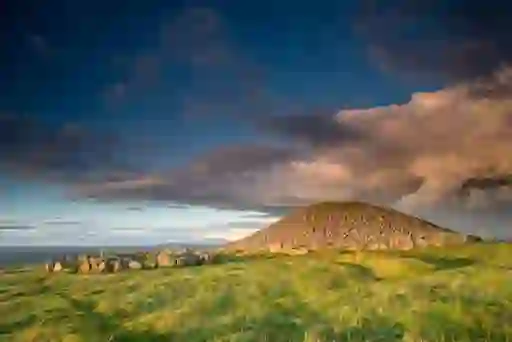 Take a voyage into the past
Pass through the centuries on this journey that takes you from your arrival in Dublin to the plains of Kildare, and meanders through counties Meath and Westmeath.
Discover more
Horses for courses
Perhaps it's the heft it gets from all that heritage, but County Meath does "old-school" very well indeed. Rivers such as the Boyne, the Blackwater and the Deel, together with the Royal Canal are havens for the angler, while its flat, rich pastureland is perfect fodder for the horses that are so successfully bred and raced there.
Once a year that racing tradition extends to the sandy stretches of Laytown Strand for the Laytown Races. Europe's only officially approved beach racing has been thronged since it was first staged in 1868.
The unique, heady atmosphere means it's a magnet for horse lovers and the curious alike.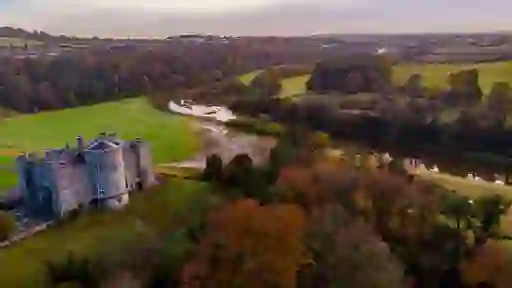 Running up those hills
County Meath's history is laced with hidden surprises...and lots of hills.
You may know that monster rock acts such as U2, REM, Bruce Springsteen and Queen have played Slane Castle, for instance, but did you know Ireland's great liberator, Daniel O'Connell, once spoke before a rally of one million people at the Hill of Tara?
Or that another historic hill, the Hill of Ward, was where the Celtic festival of Halloween (Samhain) was first celebrated?
At the nearby Loughcrew Cairns, local folklore dubs the hills the "Mountain of the Sorceress", after a witch who believed she would become mistress of all Ireland if she could leap from hill to hill while carrying an apron full of rocks.
Legend has it that she failed, rather like the ancient sun worshippers who once used the stones in their rituals…
This is the island of Ireland after all – even centuries of prayers won't guarantee sunshine.
Want to see more?
Here are some great reads to get you started!
County Meath highlights
Don't miss these things to see and do
Getting to County Meath
Fly to Dublin Airport and you're almost there. Or head to Belfast and take the scenic route south. Coming by ferry? Dublin and Belfast are your closest ports. But Rosslare is a pretty easy distance.
Start your journey