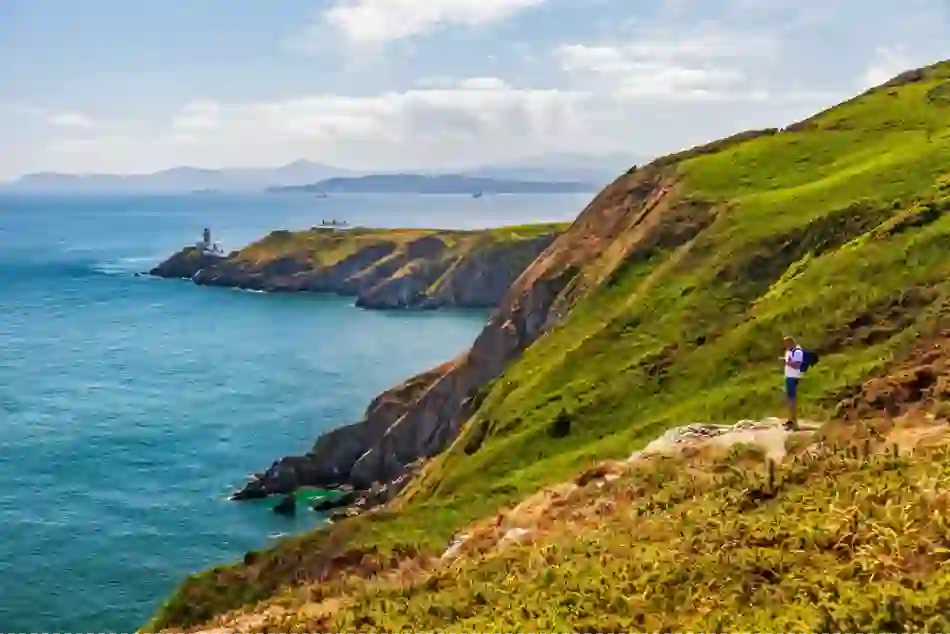 A trip around Dublin Bay
From Killiney to Malahide
Nearest Airport
Dublin Airport
Attractions
Phoenix Park, Glendalough, Kilmainham Gaol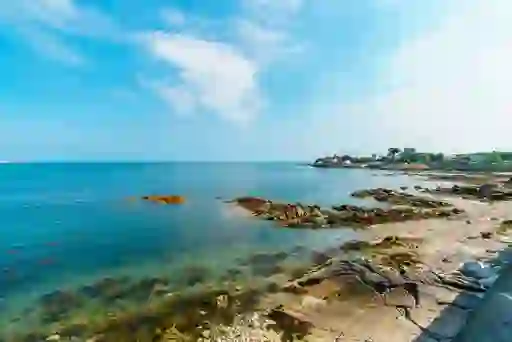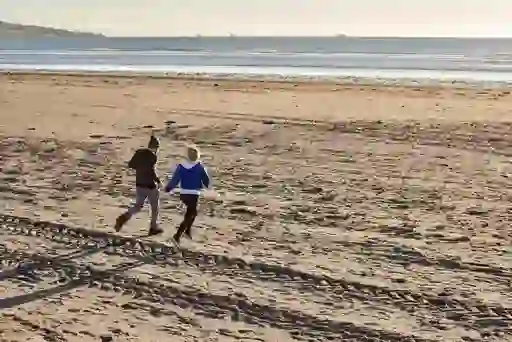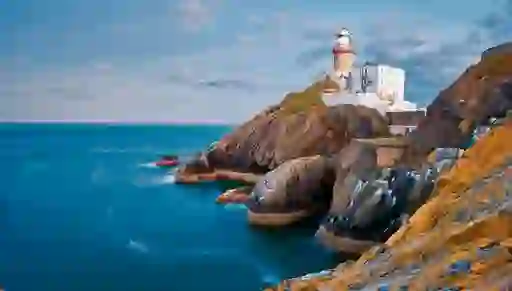 Explored Dublin city centre to your heart's content? Then make sure you take a trip between mountains and sea on what's been called one of the most scenic commuter rail journeys in the world
The Dart – the train route that connects the north and south of the city – has plenty of places to stop off and explore for an hour or two, a day or even overnight.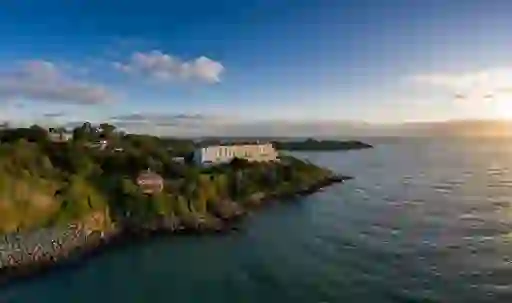 Day 1
From any of the city centre train stations, just hop on board the Dart sending you in the direction of Bray or Greystones in County Wicklow, and you'll find some real gems at many of the stops in between!
Explore Day 1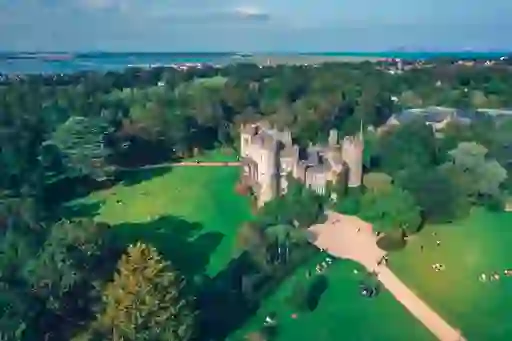 Day 2
Dublin to Malahide and Howth
Day 2
Set your sights north of the city centre and hop on board the trains that say Howth or Malahide – make sure to keep watch for when you have to change trains when the tracks split off.
Explore Day 2
Bull Island and Dollymount Strand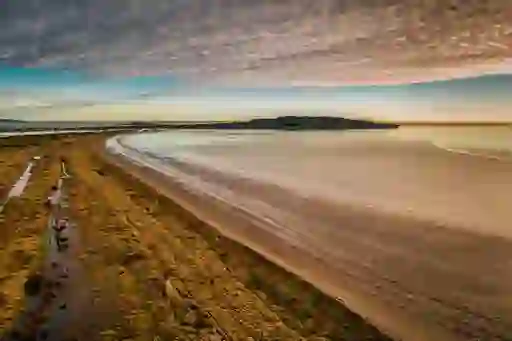 Catch the Dart from the city centre to Clontarf, then take a bus to Dollymount Strand, and Bull Island (about 50 minutes). Truth be told, Bull Island is a low-lying sandy beach and a UNESCO biosphere reserve, and it's the waders and wildfowl that people come to see (generally the best time to arrive is around 1-2 hours before high tide).
Another rather unmissable sight is the 21-metre-high statue of Our Lady, which resides at the end of the walkway. If you're looking for more of an adrenaline kick, just pop down to Dollymount Strand.
Kitesurfers have made this shallow stretch of beach their own. Stand-up paddle boarding (SUP) and kayaking are also big here. For a more leisurely affair, book a tee time at the Royal Golf Club – a challenging golf course that's been testing players since 1885.
The Battle for the Bay is a must-visit for any watersports fan. It's the annual kitesurfing and SUPing competition on Dollymount Strand. The concept of the festival is simple: wind, water and lots of fun!
Howth Head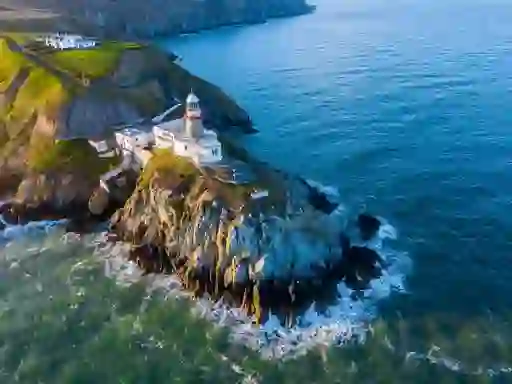 Arriving in Howth courtesy of Dublin Bay Cruises is pretty wonderful, but if you can't do that, the Dart will get you here in just under half an hour. Perched on the Howth Peninsula, the village and its harbour are the definition of picturesque. Step out near the pier in Howth and you'll have the pick of some of the finest seafood restaurants in Dublin, from tapas and fine dining to moreish fish and chips at Beshoff's.


For the panoramic views, though, the Howth Cliff Loop Walk starts from the station and brings you up to the clifftops. Pick a trail length that suits your ability and see the sights, including Baily Lighthouse, Lambay Island, Ireland's Eye, Howth Castle, the National Transport Museum and the Martello Tower. You'll need to book a tour of Howth Castle well in advance of your visit, but you're free to wander the gardens, where you'll find a Stone Age dolmen known as Aideen's Grave.
If you have more time on your hands and fancy an extra bit of exploration, give shore fishing a try! From the piers, coves or rocky shores, you can hire rods and tackle near the harbour. Or maybe charter a boat from Howth Boats for some offshore fishing.
Malahide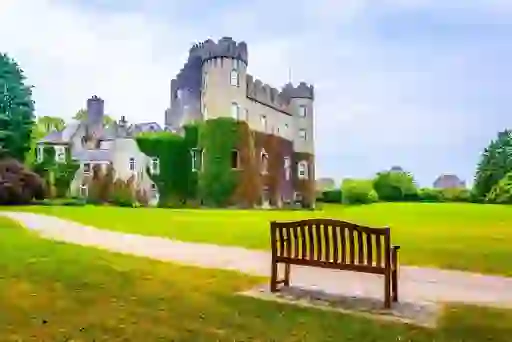 Pretty as a picture, Malahide is just a half-hour journey by Dart. Here you can and enjoy the sights and sounds of this Dubliners' day trip treasure. Be drawn in by the Georgian architecture, marina, beach and great little cafés and pubs, and stick around for a night or two to make the most of this welcoming village! Make sure to visit the leafy grounds of Malahide Castle and Demesne, set on 250 acres of parkland and gardens, and then enjoy lunch in the Avoca Café.


The Castle's backstory is compelling: home to the Talbot family for more than 800 years, legend has it that on the morning of the Battle of the Boyne in 1690, 14 members of the family sat down to breakfast... and by dinner time 13 of them were dead. While you're in Malahide why not experience a Fish and Trips boat ride to Lambay Island or take on its many walking trails.