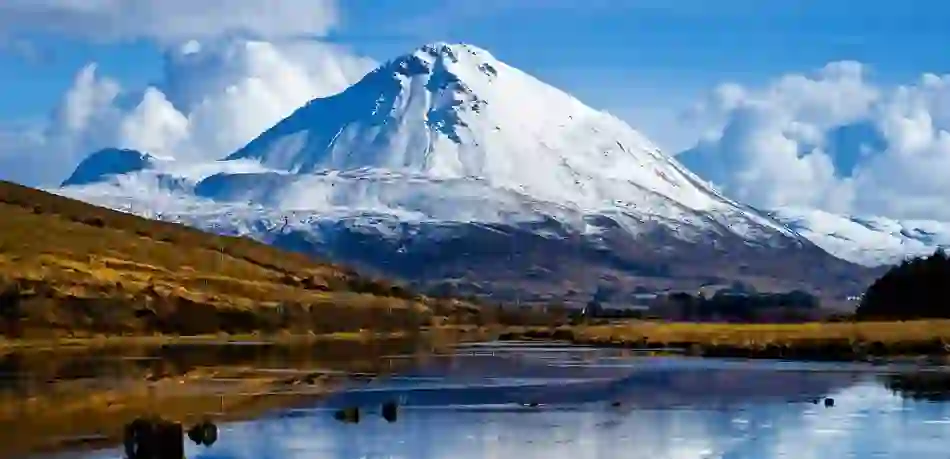 15 amazing weather images
The great Dublin-born playwright and wit Oscar Wilde once said: "Everything in moderation. Including moderation". And when it comes to weather, Ireland follows his advice. We enjoy a temperate climate with mild winters and cool summers. Usually, we get a little rain (yes, we admit it), a little sun, a nice breeze to blow the cobwebs away… But every now and then Ireland throws moderation to the winds and surprises you with moments of pure weather drama and unsurpassed beauty.
Thrilling lightning storms, rainbows that light up the sky, wind-whipped waves crashing against jagged cliffs. And then there are the quiet moments – dappled clouds in a summer sky, early-morning frost that sparkles in the sunlight and the shadows of clouds chasing across mountainsides. We've collected some of Ireland's most incredible weather images here to prove our point. Enjoy!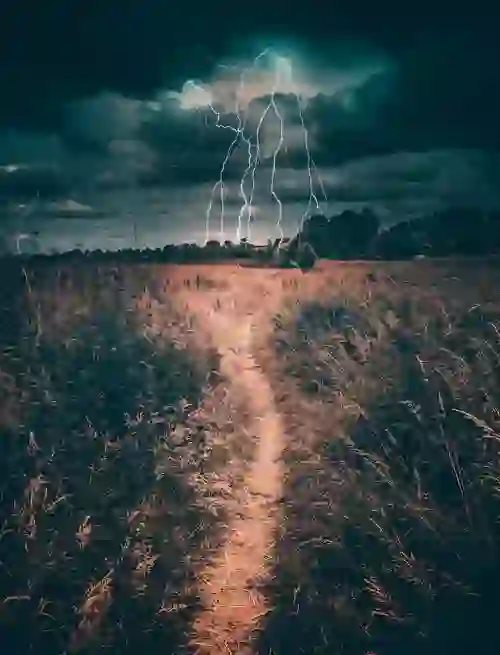 1. Slane, County Meath
Lightning isn't all that common in Ireland but when it does strike, it can be a real "wow" moment, like this fork lightning captured during a dramatic storm in County Meath.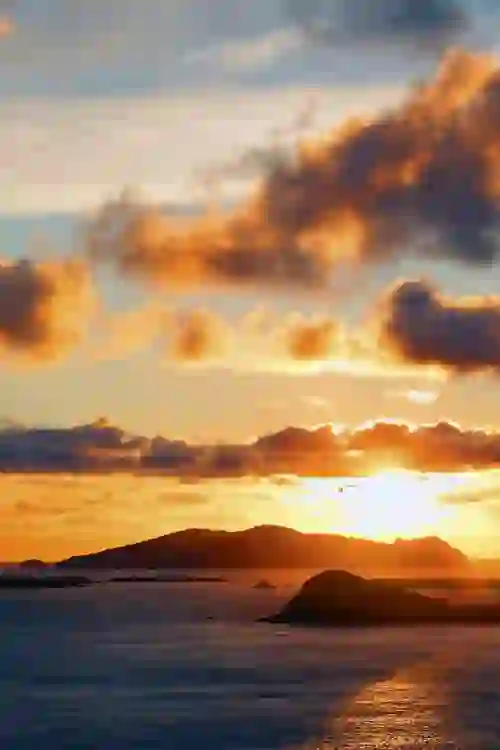 2. Blasket Islands, County Kerry
An epic sunset. From the County Kerry mainland, the Blasket Island of Inis Tuaisceart resembles a sleeping or dead man, hence its nickname, An Fear Marbh (the dead man in Irish).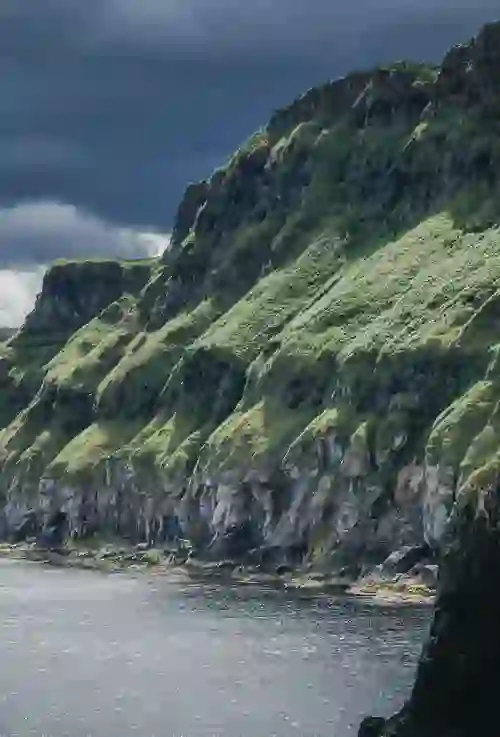 3. Causeway Coast, Northern Ireland
Dramatic storm clouds gather above the cliffs of the Causeway Coast in Northern Ireland – an area famed for its remarkable geology and elemental beauty.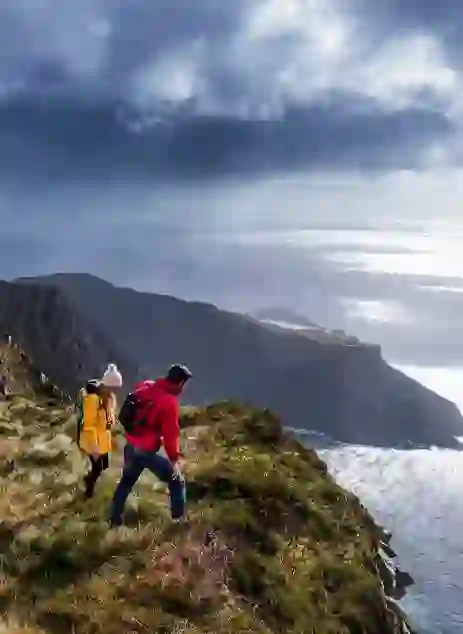 4. Slieve League cliffs, County Donegal
The Slieve League cliffs in County Donegal and among the highest sea cliffs in Europe, making them the perfect spot to watch a nearby rain storm.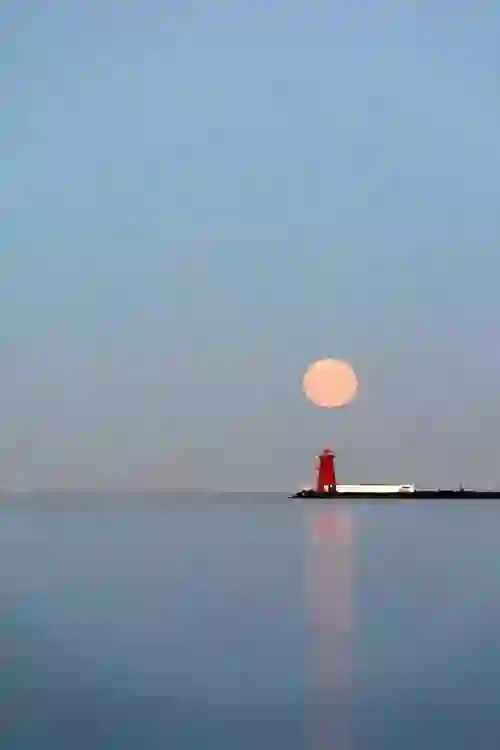 5. Poolbeg Lighthouse, Dublin
A blood moon hangs above Poolbeg Lighthouse and shines on the waters of Dublin Bay, a UNESCO Biosphere recognised for its unique biodiversity.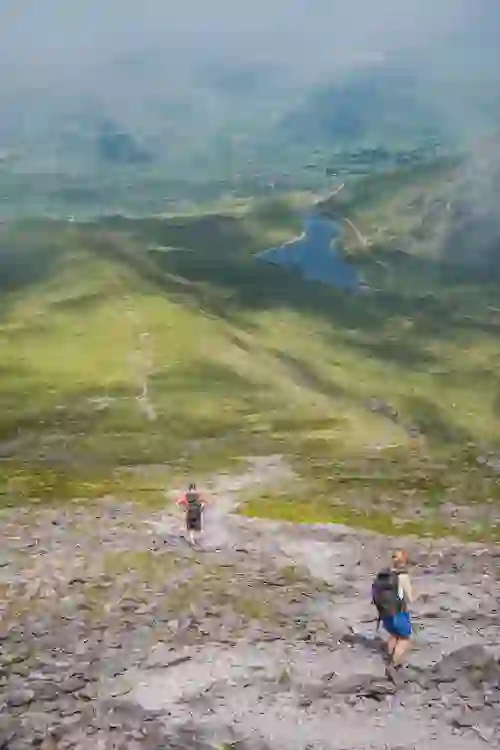 6. Carrauntoohil, County Kerry
Shadows chase over the slopes of Carrauntoohil – Ireland's highest mountain is part of the MacGillycuddy Reeks range, which dominates the Iveragh Peninsula and the popular Ring of Kerry touring route.

7. Cobh, County Cork

Clouds dapple the summer sky above the port town of Cobh, in County Cork – famous for its colourful houses, steep streets and Titanic connections.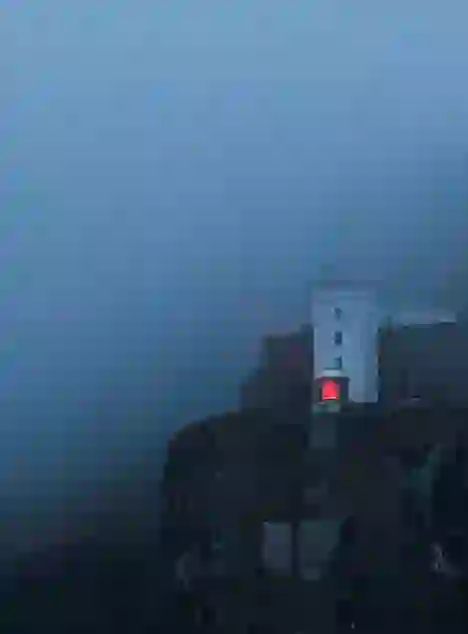 8. Rathlin Island, County Antrim
The dramatic red light of Rathlin Island's "upsidedown" lighthouse shines through the thick fog that rolls in from the North Atlantic Ocean.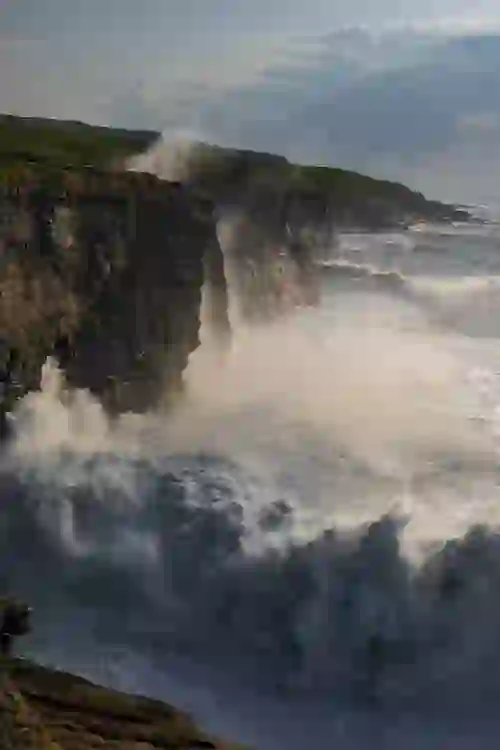 9. Kilkee, County Clare
They don't call it the Wild Atlantic Way for nothing. Waves crash against the cliffs at Kilkee in County Clare along Ireland's famous coastal touring route.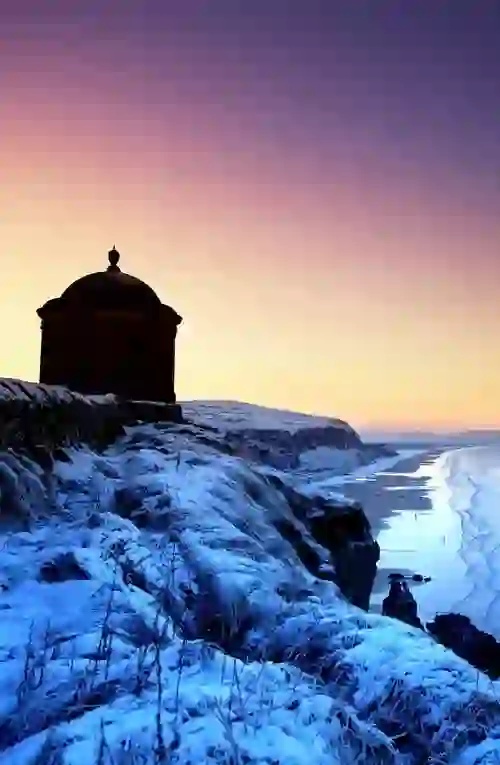 10. Mussenden Temple, County Londonderry
A snowy scene and an evening sky to remember on Ireland's north coast – the distinctive silhouette of Mussenden Temple overlooks Downhill Strand from its clifftop perch.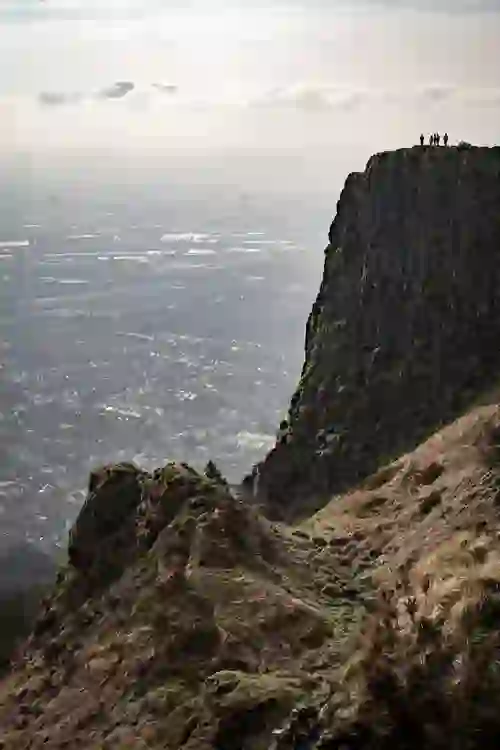 11. Cave Hill, Belfast
A walk among the clouds on Cave Hill overlooking Belfast. Its resemblance to a giant profile (the rocky outcrop at its summit is known as Napoleon's Nose) is said to have inspired author Jonathan Swift to write Gulliver's Travels.

12. Crom Castle, County Fermanagh
Crom Castle in County Fermanagh looks majestic on a frosty autumn morning. The castle is the ancestral home of the Earls of Erne and its West Wing can be rented out for an exclusive luxury getaway.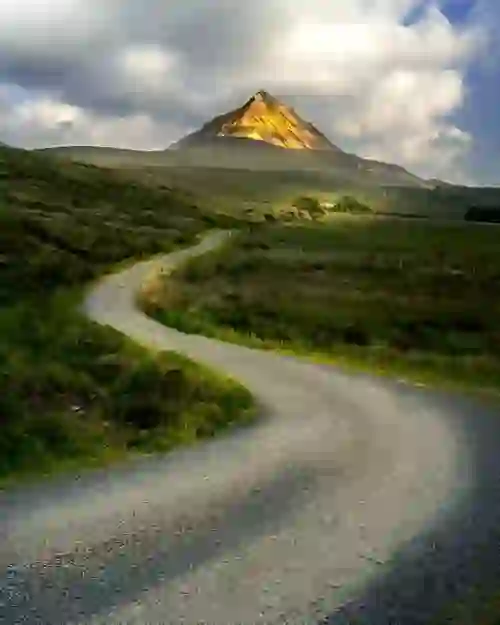 13. Errigal, County Donegal
Sunlight hits the steep slopes of Errigal, one of the Seven Sisters mountain chain in the Derryveagh Mountains. Its dramatic outline has made it one of Ireland's most photographed mountains.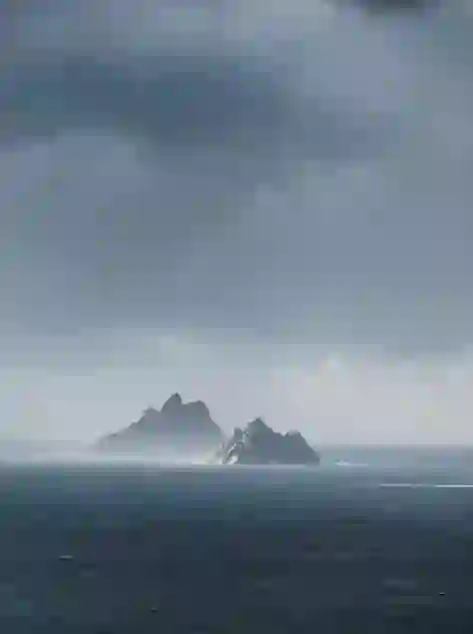 14. Skellig Islands, County Kerry
Sun breaks through the rain clouds over the Skellig Islands in County Kerry. The larger island Skellig Michael, with its 6th century monastic settlement, is a UNESCO World Heritage site.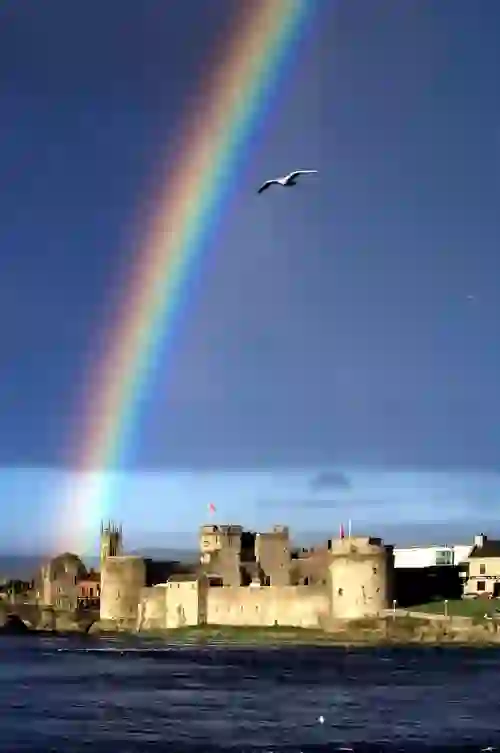 15. King John's Castle, Limerick
A rainbow arcs across the sky above King John's Castle in Limerick city. This 13th century fortress sits on an island in the River Shannon at the heart of Limerick's medieval quarter.