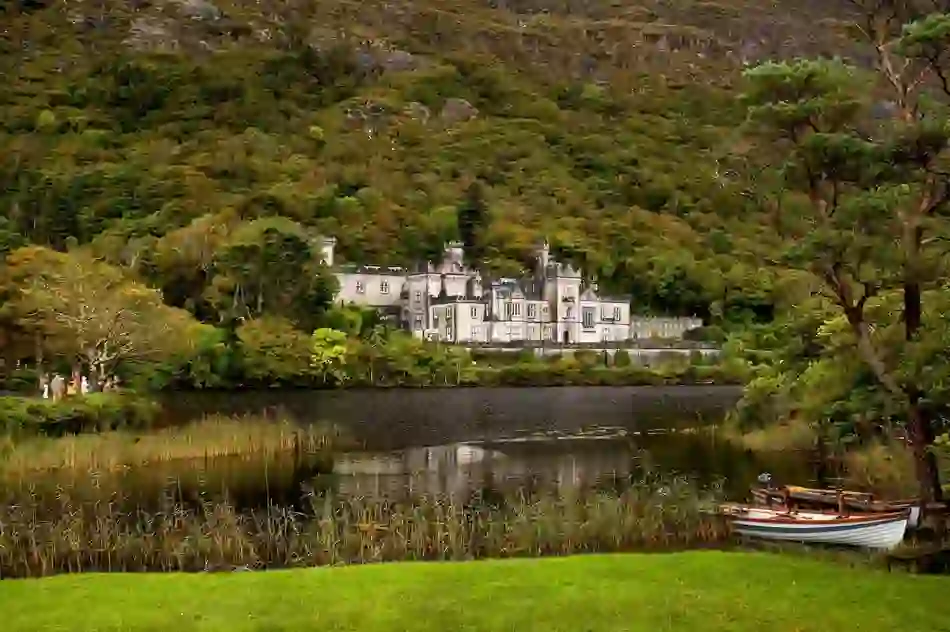 Kylemore Abbey
1hr 40mins from Ireland West Airport
Long before American singer-songwriter Steve Earle found one roaming the city streets, there was another Galway Girl.
Well, she was originally from County Down, but Margaret Vaughan's tragic tale will be forever linked with Galway as the inspiration behind Kylemore Abbey's neo-Gothic Church.
But we're getting ahead of ourselves. Before there was tragedy, there was romance.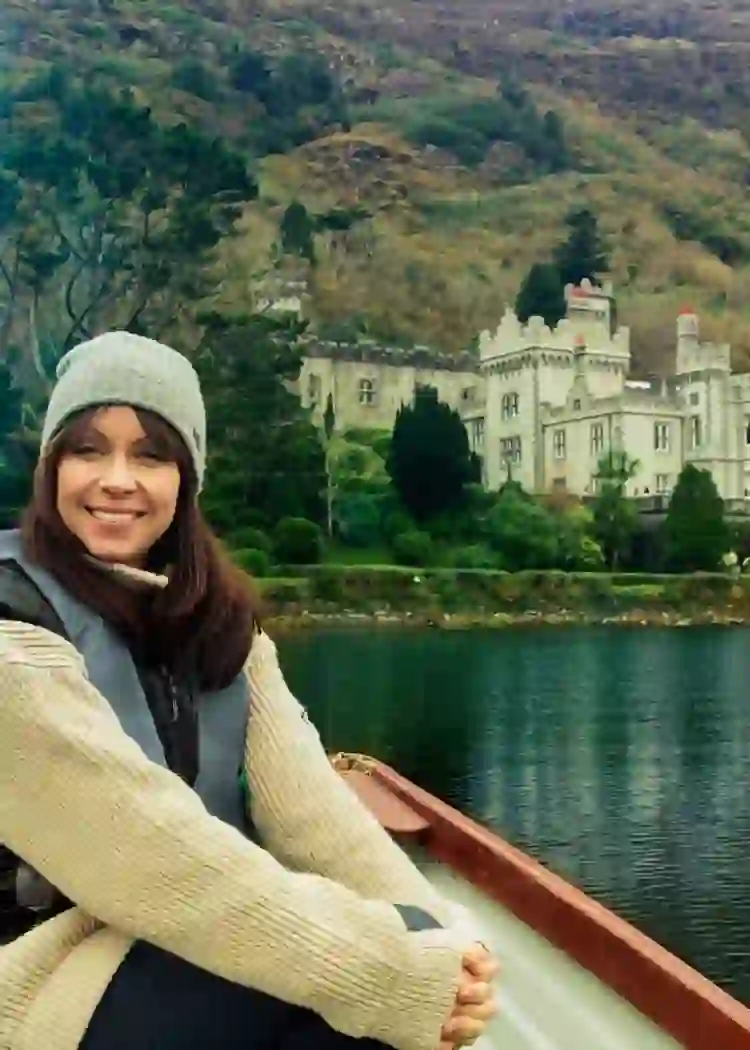 It's 1852. Successful financier, Mitchell Henry and his new bride, Margaret Vaughan, are on honeymoon in Connemara. The couple is enjoying an al fresco lunch in the townland of Kylemore. As they sit, Margaret comments how beautiful the area is, and how wonderful it would be to live there. Thirteen years later a stunning castle retreat, overlooking a glassy Connemara lake, was constructed.
It is said that every seven years a white horse can be seen rising from the waters of the lake at Kylemore Abbey before racing off into the mist.

Did you know
Luxury was too small a word to describe Kylemore Abbey. In his book Irish Country Houses, Terence Reeves-Smyth talks of the castle as being "on a Citizen Kane scale, boasting many splendid reception rooms including a ballroom with a sprung floor, a magnificent staircase, a library, a study and 33 bedrooms..." For almost 10 years, Mitchell, Margaret and their nine children lived here, in what sounds like, from all accounts, a state of bliss.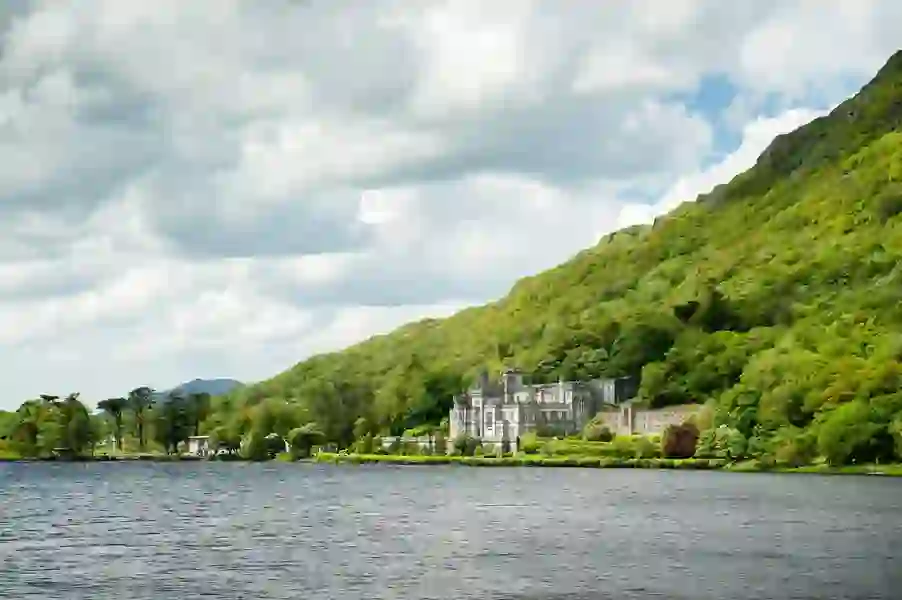 Healing a broken heart
But in 1874, on a visit to Egypt, Margaret contracted a fever and died. A heartbroken Mitchell couldn't bear to spend much time in Kylemore and avoided it when possible. His broken heart, however, didn't stop him for building his wife a most elegant memorial.
The neo-Gothic church is a uniquely poignant building nestled closely into the dramatic mountain landscape, it's a lasting testament to the love of Mitchell Henry for his wife, Margaret

Eithne O'Halloran, Kylemore Abbey
Someone well acquainted with Kylemore is Marketing Assistant Eithne O'Halloran. Eithne describes the church as having proportions that are extremely elegant, with uniquely feminine features, such as the female characters featured on the beautiful stained glass windows.
A beautiful love story
Few visitors know the story of Kylemore and the reason it was built, but it's dramatic stuff. For Mitchell, Kylemore Abbey – a labour of love – turned overnight into a reminder of the woman he had lost. His story, and Kylemore's, is a tale of love to rival any blockbuster Hollywood romance.
Yet, as any good writer will know, every story must have its end. Mitchell and Margaret's came when he passed away in 1910, joining his wife in the small mausoleum that is tucked beside the church at Kylemore.
And there they stay. Happily ever after.