If you're planning to explore the island of Ireland, having a car (or whatever kind of vehicle you like) will make life a lot easier. You can take on epic driving routes such as the Wild Atlantic Way and the Causeway Coastal Route or just have a handy set of wheels to get from A to B.

Hiring a car could even help you save money on taxi, bus or train fares. Car hire companies are generally based in airports and cities so you can start your holiday as soon as you arrive in Ireland. The open road awaits...
5 top tips
You need a valid licence and credit card to rent a vehicle in Ireland.
Most car hire companies offer hybrid or full electric vehicles and you'll find charging points all over the island.
Modified and hand-controlled cars can be rented for those with reduced mobility.
You must have passed a specific motorcycle driving test to rent a motorcycle.
Camper van drivers generally need to have held a licence for a minimum of 2 years.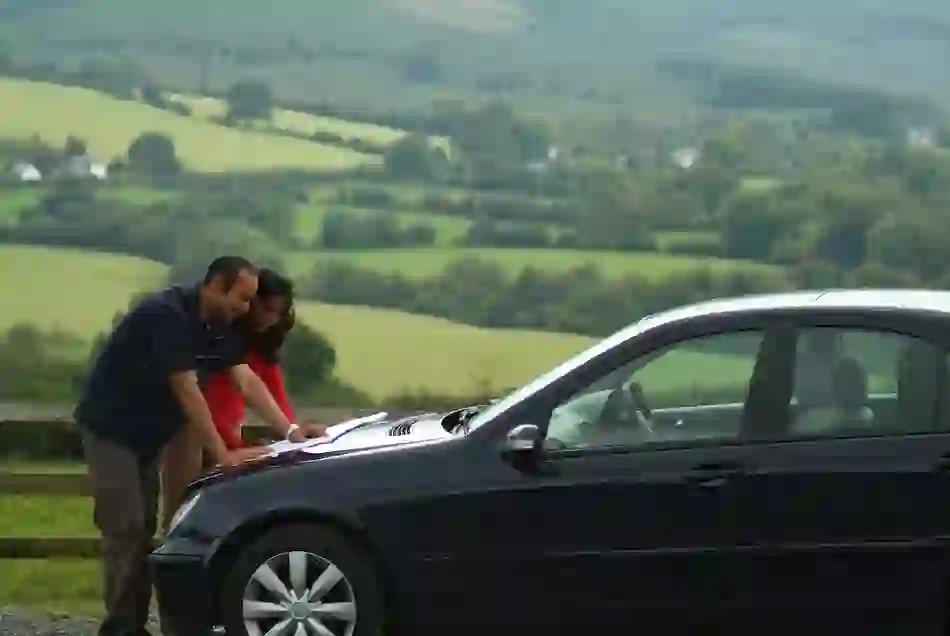 Our advice


Terms and conditions
To avoid misunderstandings, you should always check the detailed terms and conditions of your rental booking in advance. You will be required to sign a rental agreement with the car rental company, even if you book through a third party (e.g. broker, agent, tour operator) so we suggest that you spend some time in advance understanding the options before you select the various insurances, waivers and other options as appropriate.
Insurance
For insurance reasons, you should let the car rental company know if you plan on travelling between the Republic of Ireland and Northern Ireland.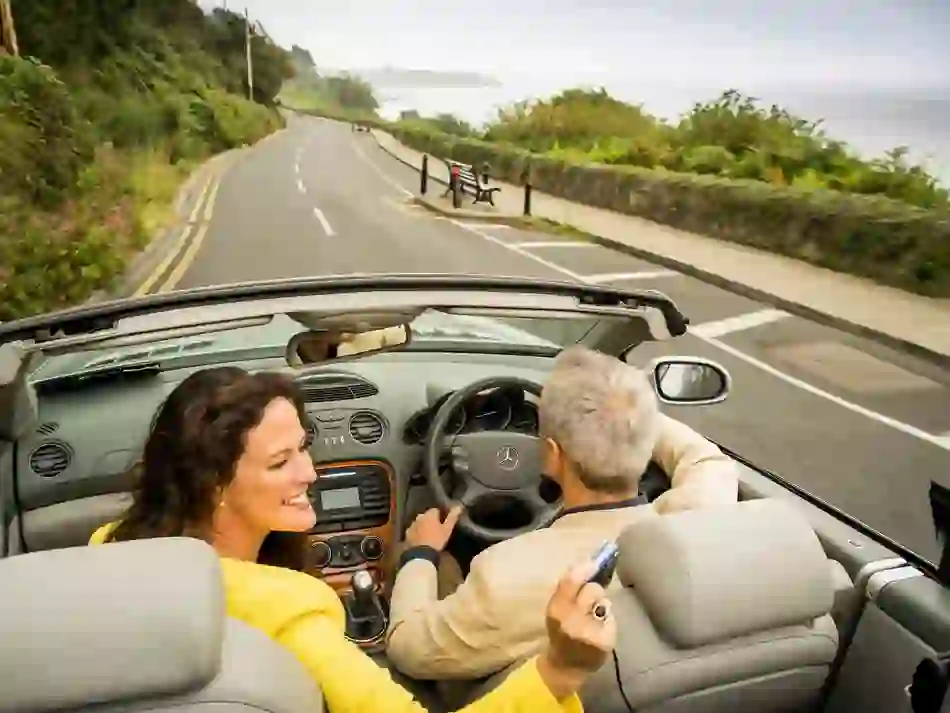 Toll roads
There are no tolled roads in Northern Ireland but you'll find tolls on a number of roads in the Republic of Ireland (Disabled drivers are not charged tolls on roads in the Republic of Ireland). These are managed by Transport Infrastructure Ireland and Dublin City Council. Generally tolls are paid at the barrier of the toll booth, however, there is one exception: M50 eFlow Barrier System.
M50 eFlow barrier system
There is a barrier-free toll system in operation on the M50 ring road around Dublin. Instead of paying your toll at a toll booth, the system will record your trip by photographing your vehicle's licence plate number. It is important to to pay your toll before 8pm the next day, either online, in branded Payzone outlets or by LoCall 1890 501050.
Renting a car
You will need a valid licence and credit card to rent a vehicle in Ireland. Most rental companies will not rent to drivers under 25 but there is no upper age limit. However, if you are over 75, you will be asked to meet additional requirements. This information is generally included in the terms and conditions on the company's website.
Booking ahead
Try and book your vehicle well ahead of your trip to get better offers or deals and to ensure availability during the high season. In Ireland, the majority of rental cars are standard shift (manual transmission) so if you're looking for an automatic transmission, plan ahead to avoid disappointment.
If you are travelling with a child or children in need of a child seat, tell the rental company in advance.
Electric vehicles are growing in popularity and most car hire companies will offer hybrid or full electric options. Charging points can be found all around the Republic of Ireland and Northern Ireland.
Visitors with reduced mobility
Motability Ireland specialises in modified and hand-controlled cars and Accessible Ireland also offers information on vehicle rental.

Renting a motorcycle
Motorcycle enthusiast, Paul Rawlins of Celtic Rider says it all when he talks about taking to the roads by motorbike in Ireland: "If you enjoy good clean air, good roads with little traffic, spectacular scenery, a soft drop of rain, great people, fine food, music, and craic [fun] then motorcycling in Ireland is for you."
Age restrictions for motorcycle rental on the island of Ireland vary, but are generally around 23-25 years. You will need a driver's licence (for most rental companies you will need to have passed the specific motorcycle driving test) and current passport in order to rent a bike.
If you are interested in renting a bike with a side car, contact the rental company in advance to ensure the vehicle is available before you travel.
Renting a camper van
Exploring Ireland by camper van marries two great loves of any traveller — good value and freedom. Also, if you think that a camper van will restrict you to the mainland and prevent you from visiting the islands, then think again: Melindam from the US decided "on a whim...to see if the island ferry (to Aranmore Island off the Donegal coast) could handle the camper van — and it could. The ferry skippers are master packers."
That said, it is advisable to check with the ferry operator before arriving at the port. If you have any specific motor-home or camper van queries, a great port of call is the Irish Caravan and Camping Council (Camping Ireland).
Drivers will need to have held their licence for a minimum of 2 years to rent a camper van. This will vary somewhat between rental companies but you should find specific requirements on the rental company's website in their FAQ or Terms and Conditions sections.
VW camper van rentals have become particularly popular recently (especially for festivals), and there are a number of companies in both the Republic of Ireland and Northern Ireland where they can be rented.