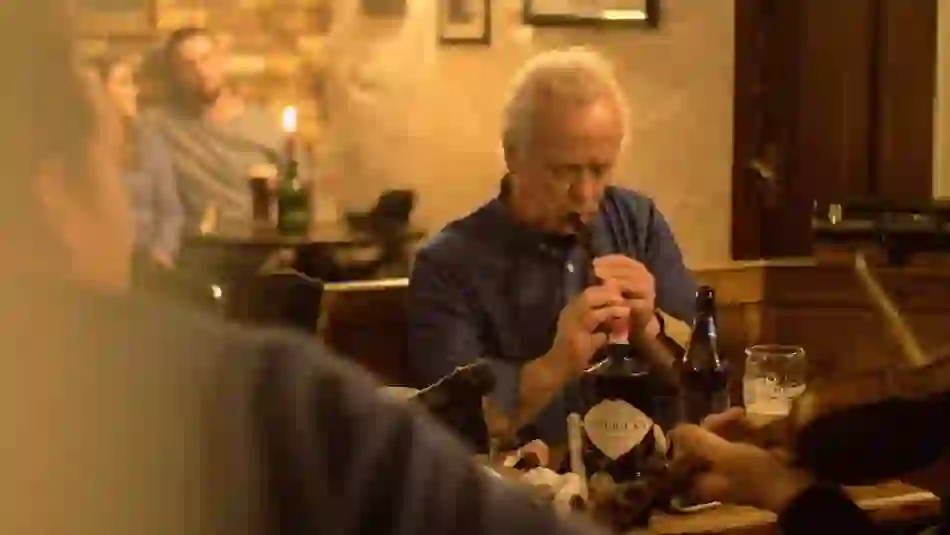 5 great trad music pubs in County Clare County Clare
The Wild Atlantic Way boasts a pretty thrilling soundtrack but County Clare is something special. In almost every town, fantastic pubs host trad music sessions where skilled musicians bewitch the entire company with lively tunes and pulsing rhythms. If that sounds like your kind of evening, here are five great Clare music pubs to get you started.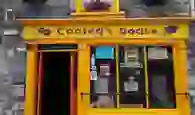 Cooley's House
The painting of a fiddle and a concertina on the sign above the door is your first clue that Cooley's House, in the heart of Ennistymon, is a music hotspot. You'll find live sessions there on Tuesday and Friday nights all year round, with Wednesdays and Saturdays added during the summer. Cooley's is famed for its warm welcome and sublime Irish coffees, as well as for the quality of the tunes on offer, the only problem you might have with this busy bar is finding enough room to get up and dance.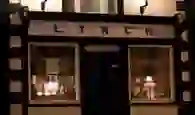 Friel's Pub
Don't be confused by the name Lynch above the door. You're not the first to wonder about it, but once inside, you're in what's known as Friel's. This old-fashioned bar – it looks a lot like someone's front room – in the square of Miltown Malbay is well known among musicians for the quality of its sessions. In fact the whole town is famous for its musicians, singers and dancers, partly thanks to the Willie Clancy Summer School (July), which honours the famous uilleann piper.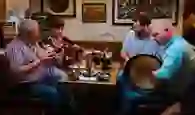 Gus O'Connor's
The trad music season has its unofficial start with the Russell Festival, which takes place in February in Doolin. Drop into Gus O'Connor's Pub not far from the pier. It's been around since 1832 and regularly hosts some of trad music's top players. The sessions start around 9pm every evening from late February right through until the end of November, and don't worry, the pub serves fantastic food (seafood a speciality, of course) to fuel you for a night of fast tunes and beautiful ballads.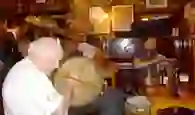 The Roadside Tavern
It's a wonder anyone can squeeze into the Roadside Tavern for all its awards – Pub of the Year, Best Gastro Pub, Certificate of Excellence… You'll see what all the fuss is about when you order a pint of the beer they brew in-house. There is a music session on Friday and Saturday nights all year, and seven nights a week in high summer. The sessions host some of Irish music's most famous names and everyone from Christy Moore and Davy Spillane to Tommy Peoples and Sharon Shannon has played here – you never know who will turn up on the night!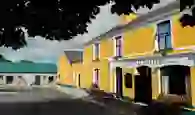 Vaughan's Pub
If you want to do more than just listen to the music, then drop into Vaughan's in Kilfenora. Comedy fans might recognise the pub from the comedy show, Father Ted, but it takes its music very seriously. Every Sunday night, the barn out the back hosts set dancing, accompanied by a proper céilí band. This exciting celebration of dancing had been on since 1991! Don't worry, you don't have to be some kind of dance champion – they welcome everyone, from lifelong fans to absolute beginners (this is truly the best way to learn).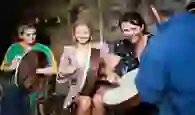 Got a question about trad music?
So you love Ireland's traditional music but you've got some questions. Like where are the best places to hear it (apart from County Clare, obviously)? What festivals should you try and catch while you're here? What instruments should you listen out for? Well, our Community is here to give you the lowdown on how you can experience trad music in Ireland. And if you've been to a traditional music festival or enjoyed a pub session here, why not share your story and help others find their next favourite place to go?