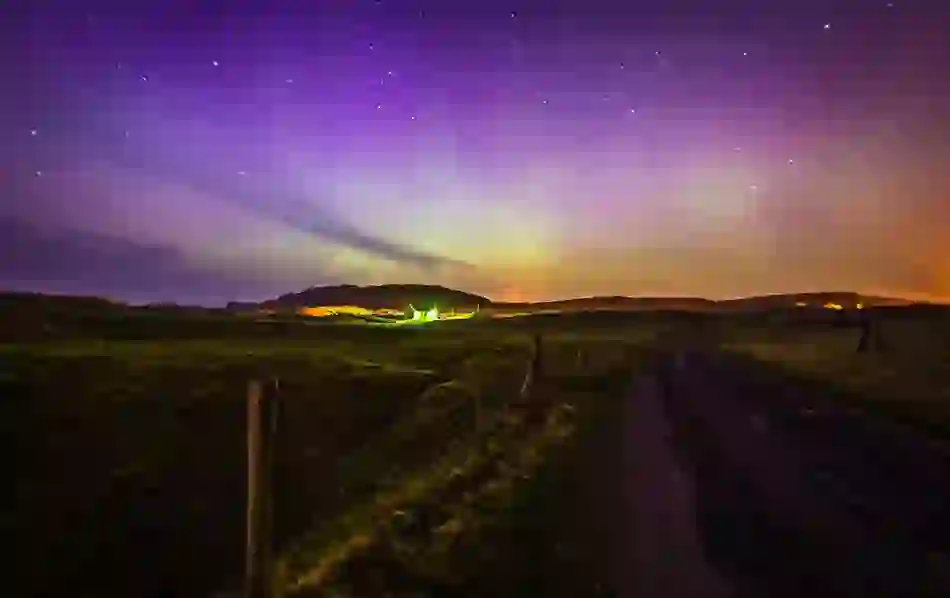 Chasing the Northern Lights in Ireland County Donegal
You're sitting in the dark on a quiet beach on the Inishowen Peninsula in County Donegal and then it happens… the night sky comes alive with rolling waves of pink, green and blue. The Northern Lights are putting on a show.
To see this amazing natural phenomenon, you need three things: the right solar conditions, clear skies to the north, and no light pollution. That's why the Inishowen Peninsula (and Ireland's northern coast) has such a reputation as a great place to spot them.
This remote and unspoiled landscape is Ireland's most northerly point (next stop – the Arctic Circle) and is well known for its dark skies. So follow the advice of these stargazers, light chasers and astrophotographers, get your camera, pick your viewing spot and wait for the perfect shot.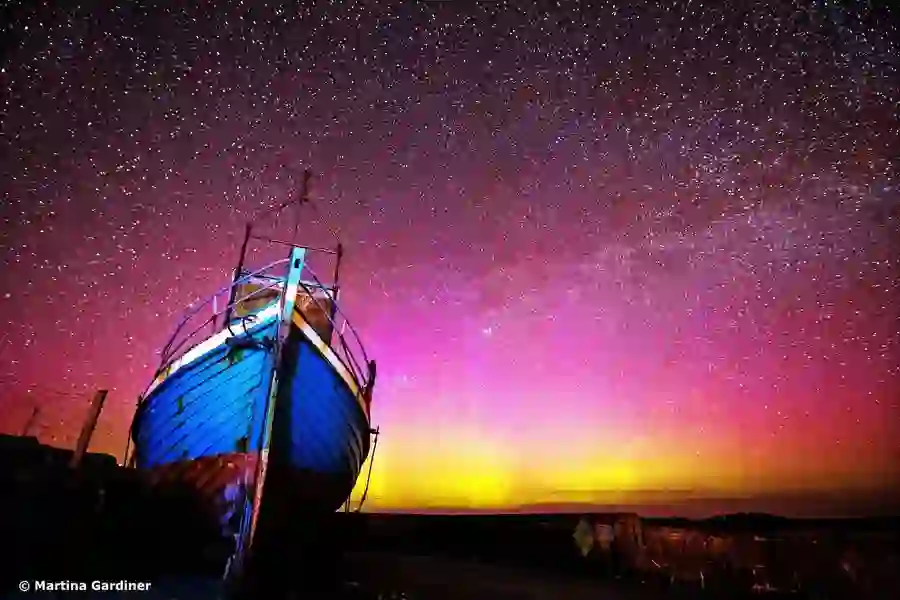 Martina Gardiner
Martina Gardiner is a professional photographer and videographer with a passion for night-time photography.
"It's often in the hope of a good Aurora show and a chance of clear skies that I take off into the night with my camera. Aurora or not, the night skies can be magical in Inishowen.
It was mid-April when I took the photo of this old boat under the Northern Lights. We had set off early that night and a few hours into our adventure, we arrived at the quiet little pier at Dunaff. The patchy cloud that had looked as if it would never leave lifted suddenly. The sky was completely clear and the Milky Way arched low over the northern horizon. It's often a bit of a waiting game for the perfect conditions but when it comes together it can be awesome."
Martina's top tip: The stars alone are worth heading out for, but the chance of an Aurora sighting always makes the chase even more exciting.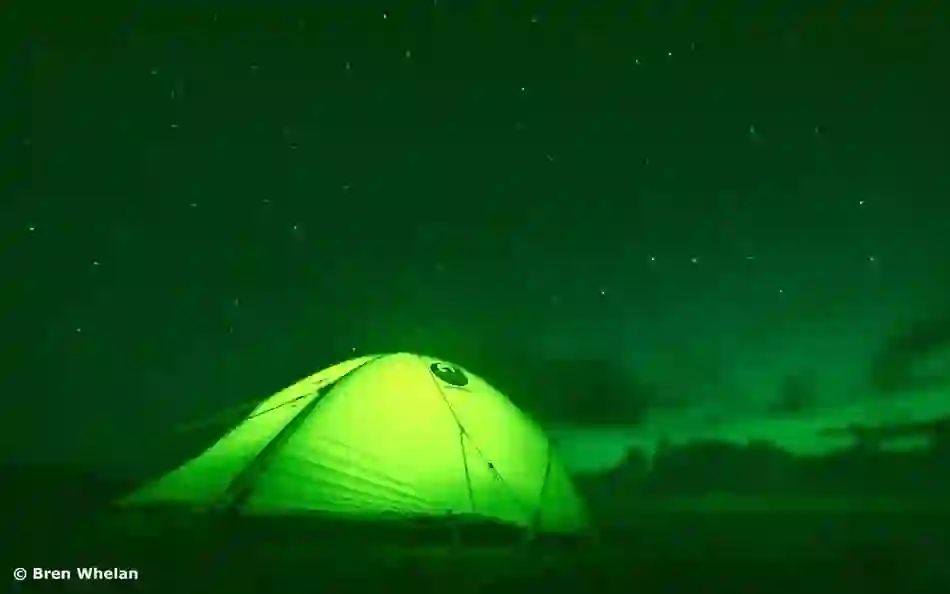 Bren Whelan
Outdoor instructor Bren Whelan runs Donegal Climbing and is a keen amateur astrophotographer.
"It's early October 2015 and I'm sitting alone inside my tent, which is perched on the edge of a 60-metre-high cliff at Ireland's most northerly point, Malin Head. Below me the wild Atlantic Ocean's roar breaks the silence and solitude of this isolated location where I have chosen to come in search of nature's most mystical light show: the Aurora Borealis."
Bren's top tip: 5 camera settings to help you capture the Northern Lights
Set your aperture as low as possible, i.e. F2.8.
Set your ISO to a minimum of 800 and a maximum of 1600.
Focus your camera on a good foreground feature close to the camera.
Turn off any image stabilisation settings.
Set your exposure time to between five to 30 seconds.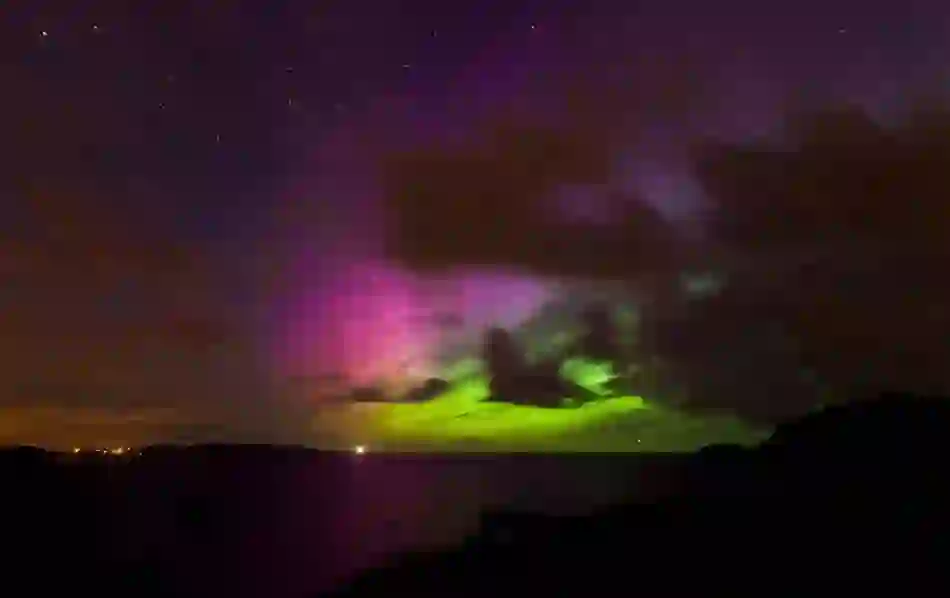 Adam Rory Porter
Adam Rory Porter is an amateur photographer and professional print maker based in Inishowen, County Donegal.
"To see the Northern Lights appear on your camera's LCD screen is wonderful, as is viewing them on a laptop or PC when you get home from the darkness. But to see them with your own eyes whilst out under the skies in Inishowen is something else...
This image, taken on a beautiful wee pier in Urris in Inishowen, is my favourite photo of the Northern Lights, as it was a team effort between my wife and I. She entertained our daughters with songs and chocolate buttons and encouraged me to take more photos as I might not get another shot!"
Adam's top tip: If you want to photograph the Northern Lights on your mobile device, make sure it's on a tripod or a stable surface and try using an app to slow down the shutter speed.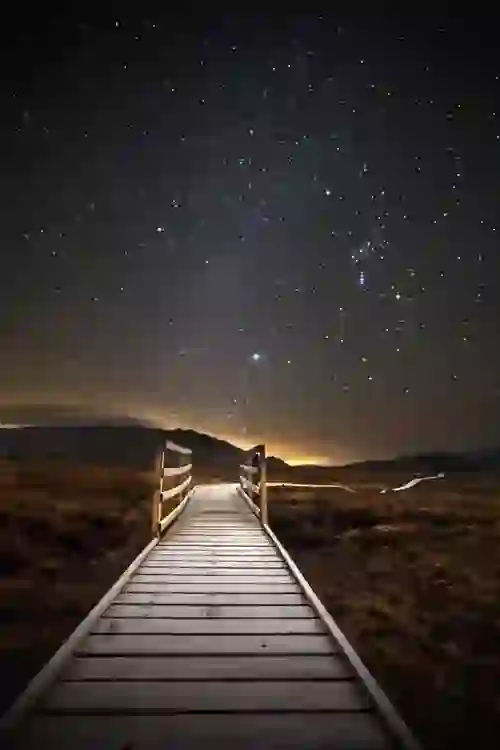 Where can I see the Northern Lights in Ireland?
Stand by the clifftop Mussenden Temple in County Londonderry, and there's nothing between you and the Arctic Circle. Except the Northern Lights dancing on the horizon, if you're lucky.
With its isolated location jutting out into the Atlantic Ocean from the rugged coast of County Mayo, Downpatrick Head meets all the criteria for a classic Northern Lights viewing point.
Clinging to the County Antrim cliffs, with uninterrupted views to the north, the medieval ruins of Dunluce Castle offer a dramatic backdrop to any Aurora Borealis sightings.
Even without the Northern Lights, our night skies will take your breath away. If you're keen to see shooting stars and meteor showers, visit our Dark Skies parks in Kerry, Mayo and Tyrone.