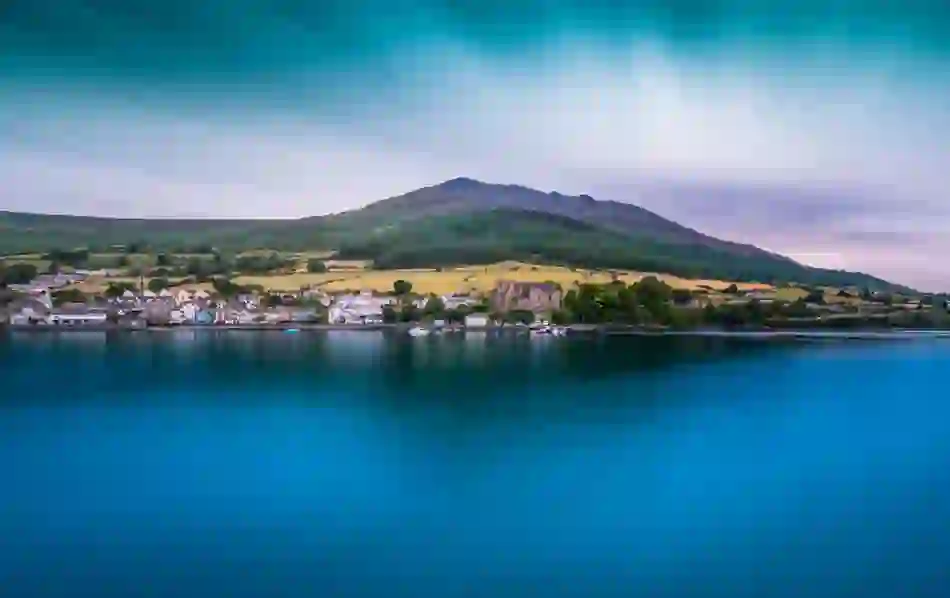 Carlingford, County Louth County Louth
Carlingford is a town of charm and contrasts. Cosy medieval lanes and cobbled streets lined with smart boutiques and antique yards, adventure centres and Escape Rooms. There are modern Irish restaurants and traditional grocery pubs, pretty tea rooms and street-food trucks – all framed by architectural detail layered over the centuries and with the protective presence of the Slieve Foye mountain watching over.
At nearly 600 metres, Slieve Foye is the highest of the Cooley Mountains, and is etched with ancient walking trails such as the 40-km long Táin Way, which offers views down to Carlingford Lough and across to the Mourne Mountains in Northern Ireland.
Carlingford was defined first by the glacial lough into which 9th century Vikings and then 12th century Normans sailed, and later by its railway line, which saw it become a popular Victorian resort. The town has reinvented itself several times since: as a family-friendly outdoor adventure destination; a hub of fine local food and drink; and a showcase of key chapters and historic sites in Irish history.
It's also perfectly positioned as a gateway to the greenways, mountains, beaches and waters of the myth-rich Cooley Peninsula around it, and is within easy day-trip distance for exploring the Boyne Valley Drive and Causeway Coastal Routes beyond.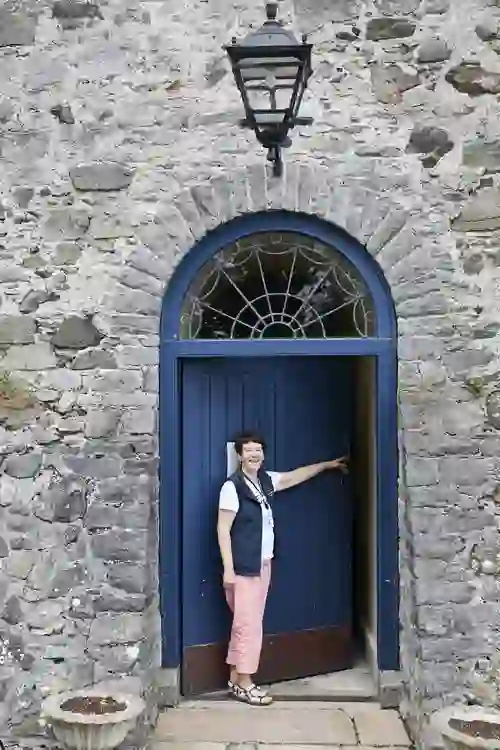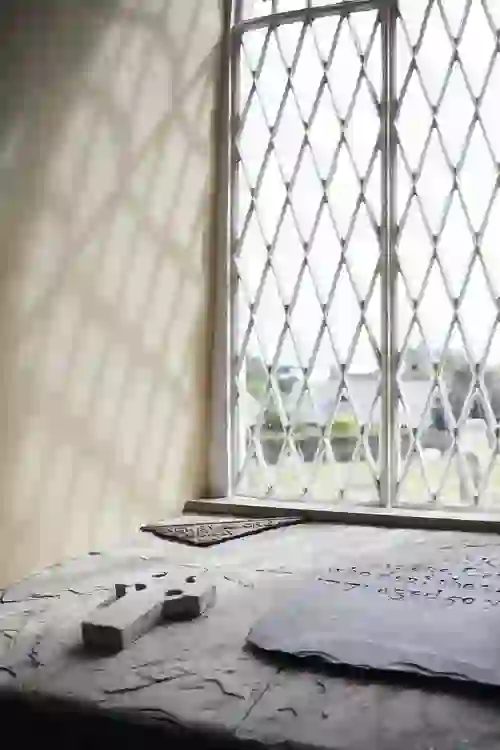 Get the lay of the land
Sheila Boyle from Carlingford Heritage Centre leads a lively town tour full of tales as tall as Fionn Mac Cumhaill himself. (Legend has it the giant lay along the shores of Carlingford Lough after an exhausting defeat of Ruscaire, the Giant of Snow and Ice, and slumbers there still, with Slieve Foye as his head.)
Sheila knows her facts too, and the tour is packed with juicy nuggets of Carlingford history from the Gaelic rath that predated its Norman castle, through to its development as a corporated town in the Middle Ages, complete with town seal, burgesses and ruling sovereign.
She can point out faces carved into medieval walls that you'd otherwise miss, and can give you the gossip on the medieval bigwigs whose names still grace the town's lanes and fortified houses. One of those is the 16th century Taaffe's Castle with its spooky stories of mysterious beheadings, but also fascinating are the Tholsel (toll gate) with its tiny and now-defunct town gaol, and the 13th century Dominican Priory, with its dove cotes and murder holes.
On a rainy day, you can shelter in the Heritage Centre to learn the local history and admire Catherine Lamb's stained glass window.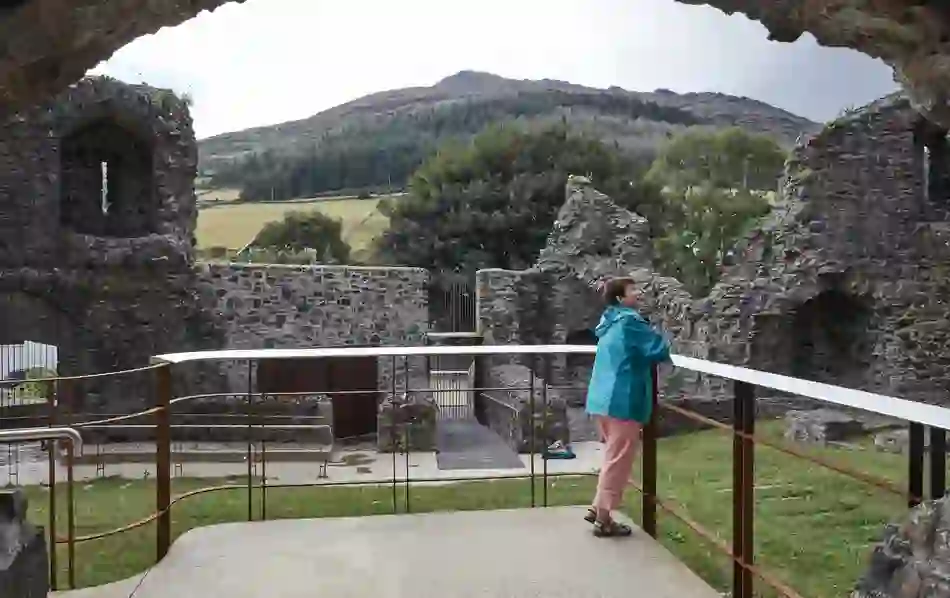 Treasure hunt
Once you're down with Carlingford's history, it's time to dig deeper. Behind a little yellow door just off the 14th century Market Square sits the light-filled gallery space of Mia Mullen Jewellery store and studio. "I'd like to think it's a hidden gem," she says. A trained goldsmith, Mia grew up nearby at Ravensdale, but set up shop in Carlingford for many reasons, including the "elemental" light of its seasonal skies.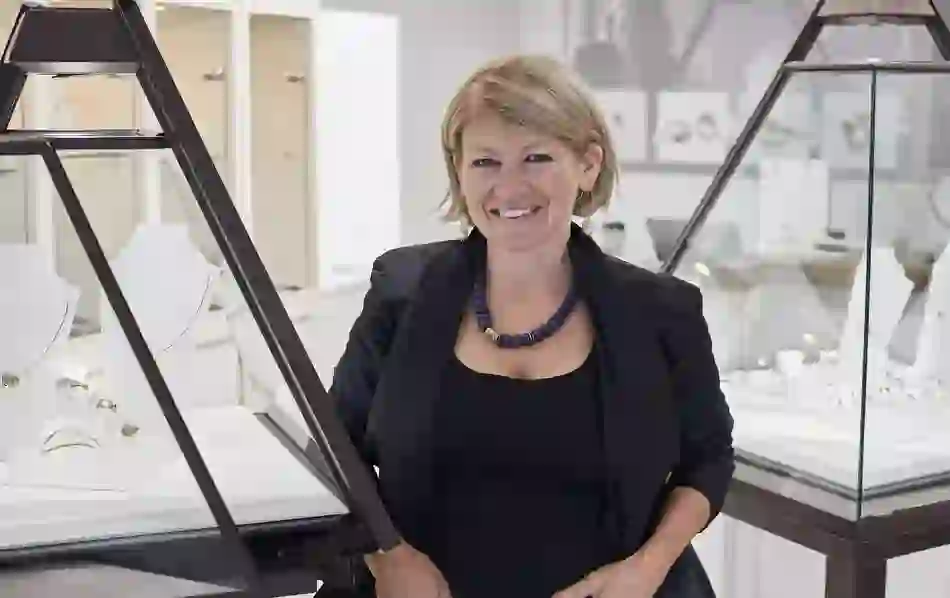 She also loves the "sense of community, and the year-round flow of worldwide visitors". Her jewellery boutique focuses on unique designs using the highest quality materials and precious stones in what are often one-off pieces.
Elsewhere in town, craftspeople work with all sorts of materials. At Village Vintage Carlingford, former craftwork teacher John Bird of Loving Spoonful upcycles vintage silver cutlery into rings and other pretty things. At Garrett Mallon Design House, you can watch Garrett in action at his jewellery workshop before browsing his smart showcase of eclectic Irish designers.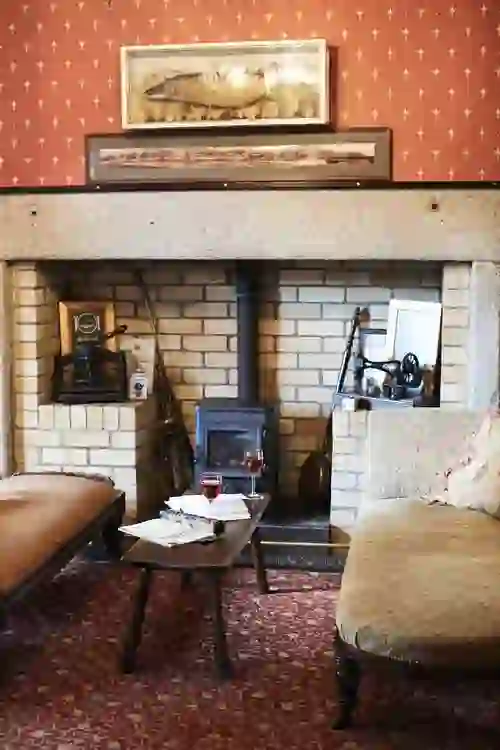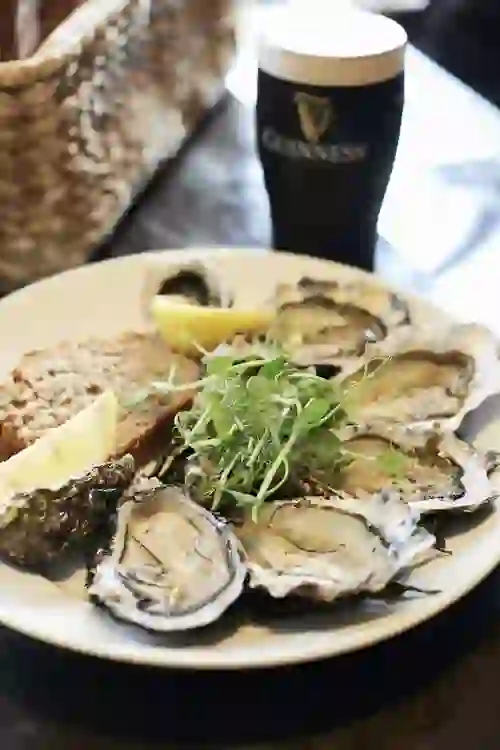 Time to refuel
You have your pick of talented food and drink producers and purveyors in and around the town. A short stroll up the pedestrianised Tholsel Street onto Newry Street throws up several distinct choices. There's PJ O'Hare's Anchor Bar, a grocery pub meets oyster bar with prime people-watching pews, or crowd-friendly soakage at Taaffe's Castle, serving ale and wine since 1745.
Choose from confident modern dining at The Bay Tree, healthful hunger-busting street food at Wildwood, or pretty cakes, bakes and afternoon tea at Ruby Ellen's Tea Rooms, with even prettier Carlingford Lough views from the sheltered garden.
Around on Market Street, McKevitt's Village Hotel brings panache to pub food, while down at the Marina's Rabelo café bar, an antipasti board and a glass of wine comes with elevated waterside views. Beer drinkers are even better served, with the freshest brews at Carlingford Brewing Company's taproom just out of town.
Catch a brewery tour first (where you'll also discover the legend of Donn Cúailnge, Cú Chulainn and the Cattle Raid of Cooley, who is at the heart of the famous Táin tales) before a wood-fired pizza on their leafy terrace.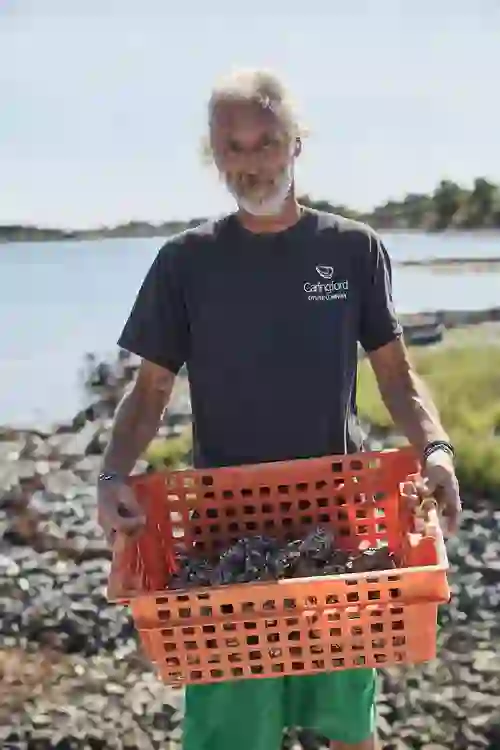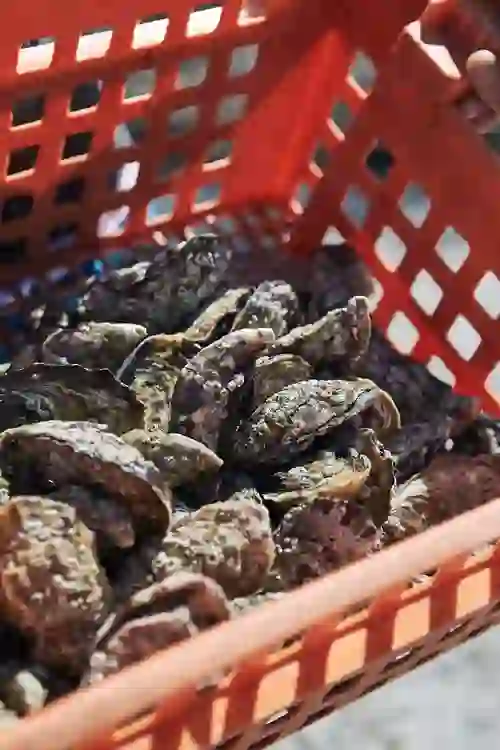 Oyster fans can also head straight to source with the Sea Louth seafood trail. At Carlingford Oyster Company on the Greenore Road, second-generation oyster farmer Kian Louët Faisser will sell you a dozen oysters to go and throw in an oyster knife and some shucking tips. "It's not rocket science, how to handle an oyster, but people aren't familiar with it," says Kian, who looks forward to demystifying this jewel of seafood at their new visitors' centre.
On your bike, on the water, or in the air?
Pick up an electric bike from Escape HQ in town (who also run an Escape Room in the old cinema), pack a picnic from the local supermarket with a detour for some oysters, and then hit up the new purpose-built Great Eastern Greenway.
Running 8km along the old railway route to the village of Omeath past the pretty pier at Greers Quay, it will eventually connect with Newry's Victoria Lough via the canal tow path, and continue on to Portadown via towpaths and quiet country lanes. Bike hire is also available from On Yer Bike at the Marina access point to the off-road greenway, where walkers are welcome too.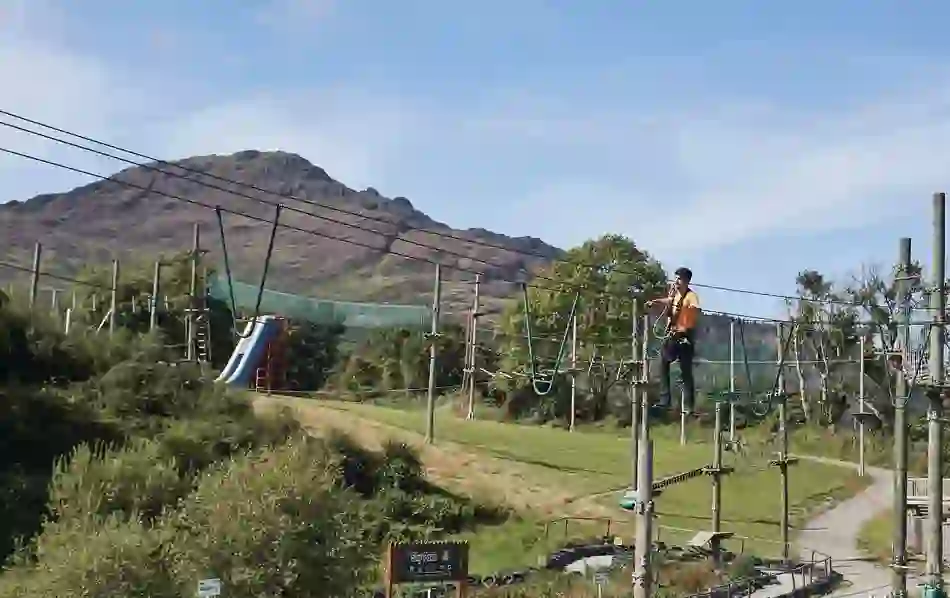 There are plenty of ways to try some exciting water sports too, including canoe, catamaran and even scuba diving. Or, you can simply catch the new 25-minute scenic ferry from nearby Greenore across to Greencastle in County Down (say hello to the resident dolphin, Finn, on your way).
If all that sounds far too relaxing, get your heartbeat racing with Carlingford Adventure's Skypark where you can zipline through trees or rock climb, swing from aerial ropes or try your hand at archery or axe throwing.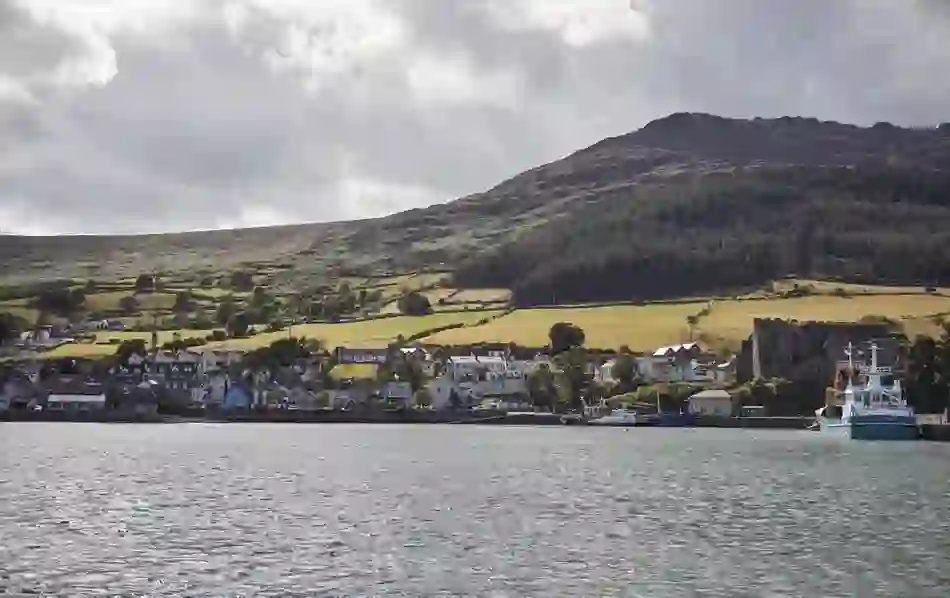 Ace your base
With all of this action, you'll need somewhere perfect to lay your head, and Carlingford delivers in many different ways. Pitch up at Coinnle Corra back-to-nature campsite on Slieve Foye, accessible by foot or bike and bookable via Anam Tours, who also host very special full moon sunset hikes to reveal Slieve Foye's secrets, finishing with live music sessions at the campsite.
Just out of town, the thatched John Longs Bar in Grange is a great base for a gang, with live music and pub grub, a beer garden and walking trails leading directly to its door. A little further out, Ballymascanlon House Hotel has extensive grounds that host both a modern golf course and the prehistoric Proleek portal tomb.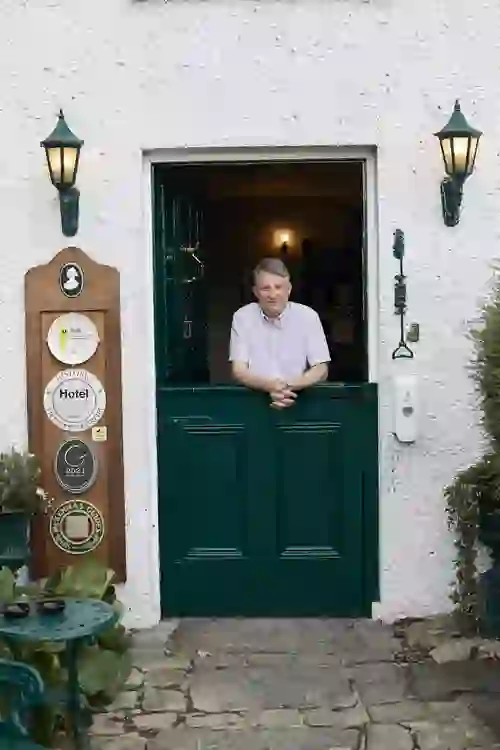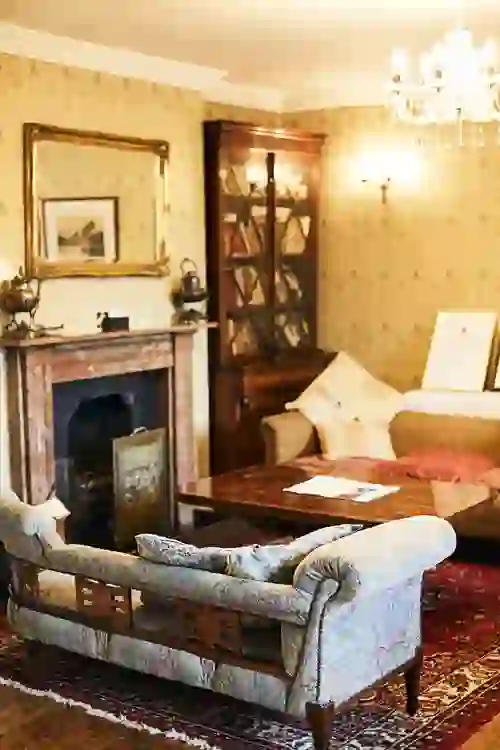 If you'd prefer to base yourself at the heart of the town, however, it doesn't get more central – or special – than 300-year-old Georgian Ghan House where proprietor Paul Carroll goes the extra mile with lovely little details.
Carroll's mother Joyce opened one of Ireland's first cookery schools here and established Ghan House as the gourmand retreat that it remains, and she still makes the brilliant array of homemade jams that accompany the stellar breakfast.
Elegant bedrooms feature free-standing baths and power showers, garden views and heavenly beds, and throughout the house, old and new is sensitively aligned.
Paul knows the area like the back of his hand – and will even lend you wellington boots to get Carlingford's best view: via the rock pools and seaweed-jewelled seashore at low tide when you can look back and admire this uniquely charming town nestled at the foot of Slieve Foye's protective peak.