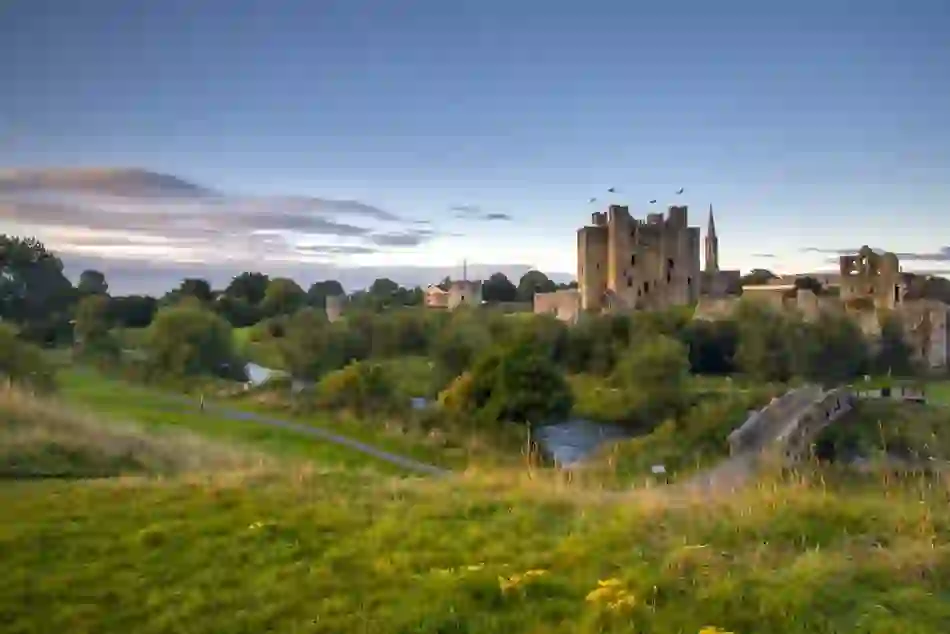 7 things to know about your trip to Ireland
Going off the beaten track is a must
Usually when you visit somewhere new you want to see the "must-see" sights, but to really experience the island of Ireland, you've just got to get off the beaten track. When you do, you'll find that getting lost can lead to the best discoveries!
Avoid the clichés
Did you know we have gorgeous beaches, but you never have to jostle for space. That we love a good party – and the events calendar is a year-round affair? Or that pubs often multitask – "We wine you, dine you and bury you," boasts McCarthy's pub in Fethard, County Tipperary – it's also an undertaker!
Some things need a little explaining
The English language is spoken on the island of Ireland, but certain phrases may confuse people: "Having the craic" means having fun; and if you're asked "what's the story" they just want to know if you have any news. And, of course, everything is said with a smile… so make sure to smile back.
There are two other languages spoken in Ireland...
You'll be introduced to Irish almost as soon as you arrive – all road signs in the Republic of Ireland are in English and Irish, and Irish is the language spoken in places known as the Gaeltacht (gale-tock-t). In Northern Ireland, English is spoken, however, Ullans (Ulster-Scots) and Irish are both recognised as culturally significant. So welcome to Ireland would be: Fáilte go hÉireann or Fair Faa Yae tae Airlan.
Be prepared for all four seasons in a day
This is completely true, so dress in layers and embrace the unpredictability! We never let a bit of rain slow us down, and if you pack a raincoat you'll get to enjoy the gorgeous rainbows that appear on the horizon.
Fall in love with Ireland – even on a budget
Our heritage is meant to be enjoyed by all, so entry to national museums and galleries is free. The first Wednesdays of the month are free for some of Ireland's finest OPW heritage sites, including Trim Castle, Charles Fort and Dún Aonghasa. In Belfast, you can join a free walking tour to explore the city and its people. And make sure to avail of discounts, visitor passes and special offers, such as early bird menus from 5-7pm, and Michelin Star lunch deals – sublime dining without the price tag!
The food is amazing
Speaking of food, Ireland's food scene has undergone a revolution in recent years. With a new wave of cutting-edge chefs, passionate producers and craft distillers experimenting and pushing boundaries, the island is bursting with flavour. Our traditional dishes still have pride of place, but are now delivered with a twist. And you can expect everything you eat to have been locally sourced and prepared with love. So take a seat at the table and sample Ireland's delicious dishes!