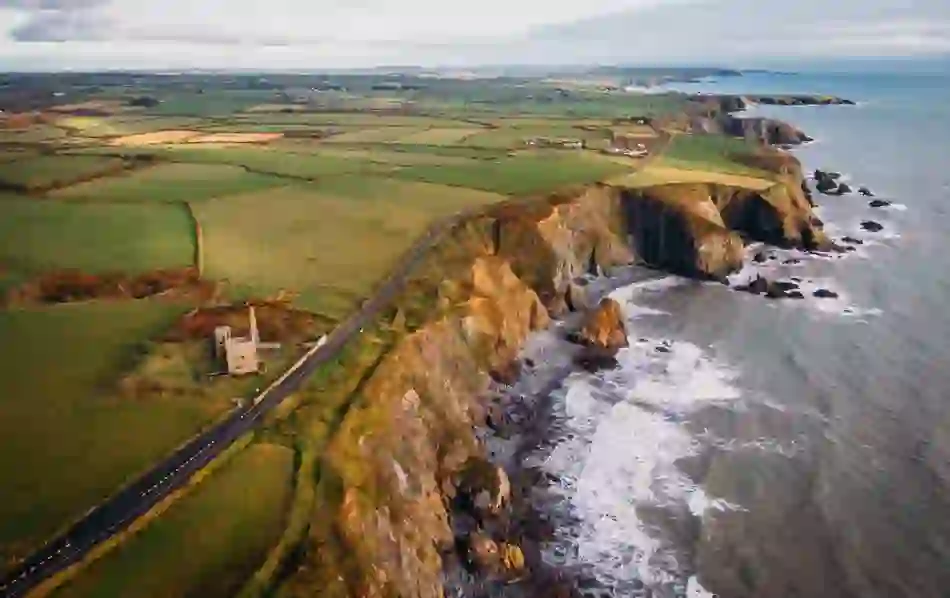 Located in Ireland's Ancient East, Waterford has a little bit of everything. Packed into this coastal county, you'll find a bustling city, stunning beaches, an epic mountain range, and quaint seaside towns and villages. So, whatever you're in the mood for, Waterford is sure to have it!
Waterford city
Waterford is a place that keeps its proud history alive, and no wonder – after all, this is one of the oldest cities on the island of Ireland, having been founded by the Vikings in 914.
The Viking influence is strong here, especially in the Viking Triangle, so called because of the Viking walls that once surrounded it. Even the name Waterford comes from the Old Norse, Veðrafjǫrðr meaning "windy fjord".
In 1170, Waterford entered an important period of history when it was claimed by Strongbow, an Anglo-Norman warrior who fought on behalf of Dermot MacMurrough, King of Leinster. Some of the most fascinating treasures from these two periods are on display at Waterford Treasures, which consists of five museums (Medieval Museum, Reginald's Tower, Bishop's Palace, Museum of Time and the Museum of Silver) in the city centre.
It retains vestiges of its Viking and Norman past in the narrow streets and town walls of the so-called Viking Triangle, where three excellent museums the story of Ireland's Middle Ages better than in any other city in the country

Lonely Planet
These include the Great Charter Roll of 1373, depicting the city as it appeared in the 14th century, and the magnificent Waterford Kite Brooch, crafted from gold and silver.
It's definitely worth taking some time to explore these museums at a leisurely pace. Reginald's Tower, in particular, is a fascinating spot. The first tower built on the site was in 914, and it was rebuilt by the Anglo-Normans in the 12th century. It's Ireland's oldest civic building, and has been in continuous use for over 800 years in various guises, but today, it houses an exhibition of Viking treasures.
If seeing the artefacts isn't enough, you can also live like a Viking with a VR Viking Experience at King of the Vikings. You'll find yourself in a reconstructed Viking house where you can experience their world up close!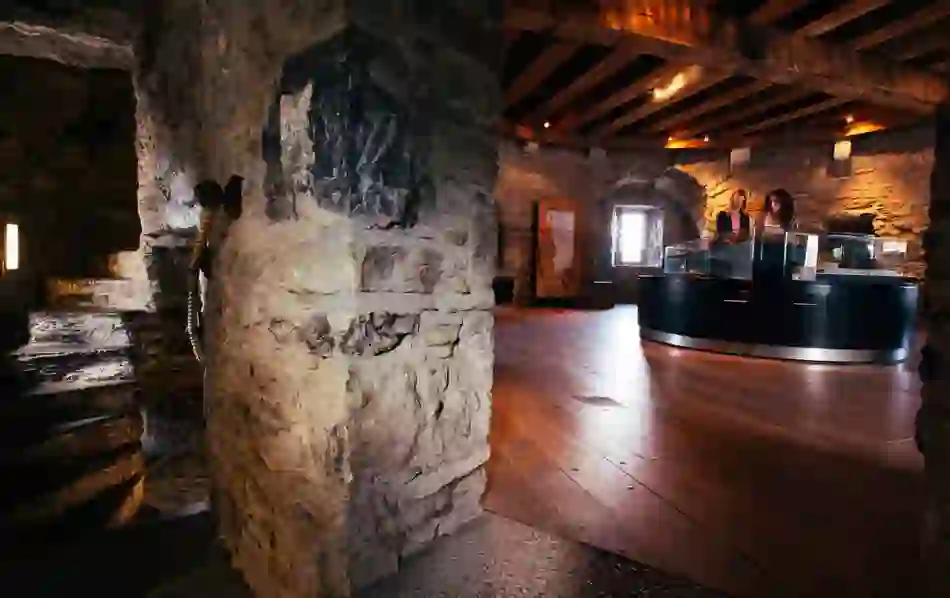 Of course, it's not just history that makes Waterford such a compelling destination. The city is also known for its blaas – delicious white floury bread rolls which are unique to Waterford and have Protected Geographical Indication from the EU. And of course, then there's Waterford Crystal, one of the world's most prestigious cut-glass brands.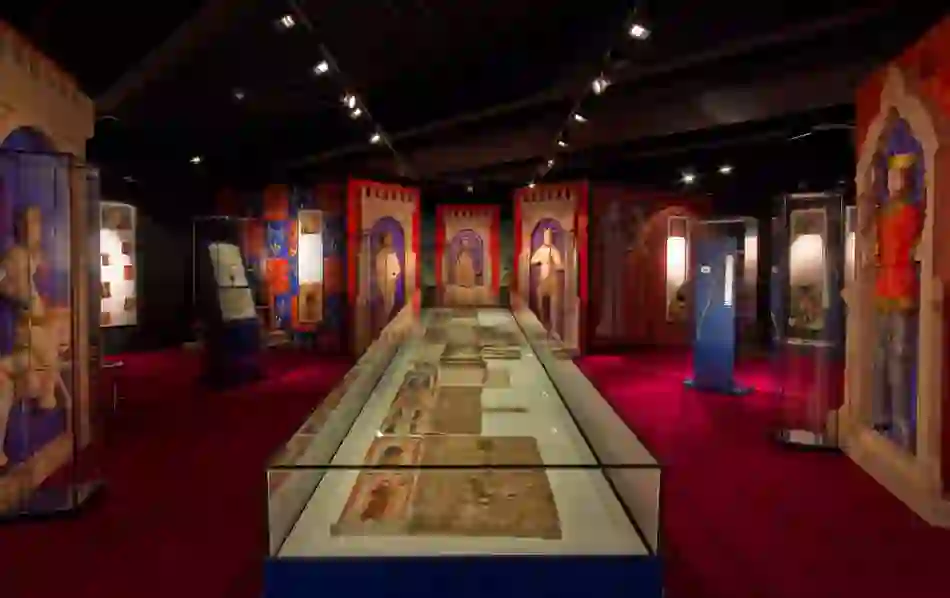 Beyond the city
The county of Waterford is well known for its beautiful landscapes, from scenic coves to rich green pastureland and hauntingly beautiful mountains. It's also full of historic treasures, including monastic sites, grand manor houses and gardens, and impressive castles.
Lismore Castle in the scenic village of Lismore is one of the most beautiful. The castle itself is a private residence, but the seven acres of walled gardens are yours to explore, with plants and shrubs, as well as various fruits and vegetables that are used in the kitchen.
Just outside the city you'll find Mount Congreve Gardens, a 70-acre garden overlooking the River Suir and comprised of thousands of trees, plants and shrubs. Or Cappoquin House, where you'll be welcome to tour the house and five acres of gardens.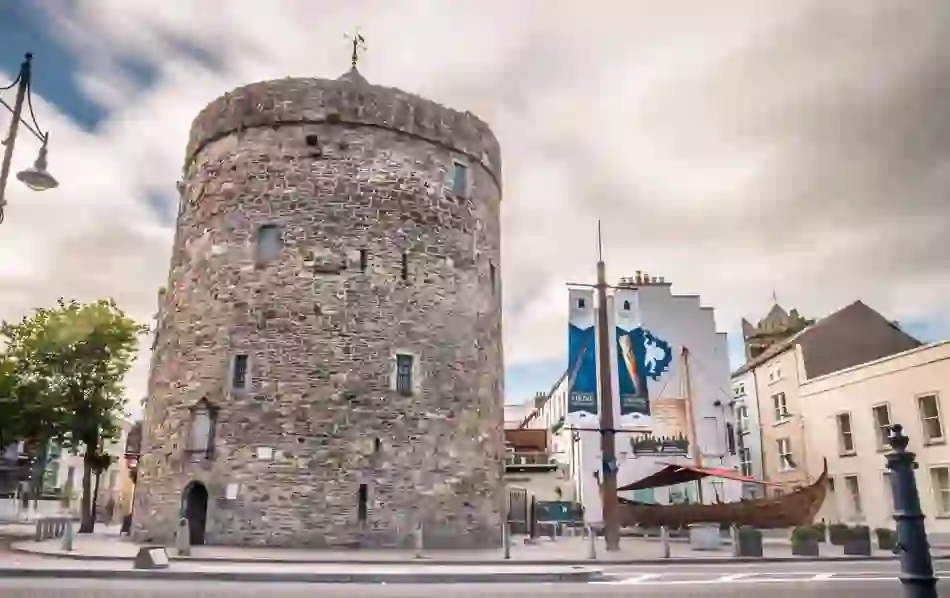 Explore Ireland's Ancient East from Cork to Wexford
Head off from Cork and make your way to Wexford with plenty of stops along Ireland's Ancient East coastline
Discover more
If you'd like to step further back in time, there's Curraghmore House and Gardens. Dating back to 1170, this is a 2,500 acre site, with over 1,000 acre ancient oak woodland and formal gardens for you to enjoy at your leisure.
Go west and you'll find one of the oldest Christian sites in Ireland: Ardmore Round Tower and Cathedral. It was established by St Declan in the 5th century, and features a striking round tower built in the 12th century, with a hidden hermitage perched on the cliffs nearby.
There are plenty of bustling towns and villages to explore as well, including pretty Dunmore East, Dungarvan, and the watersports-hotspot of Tramore.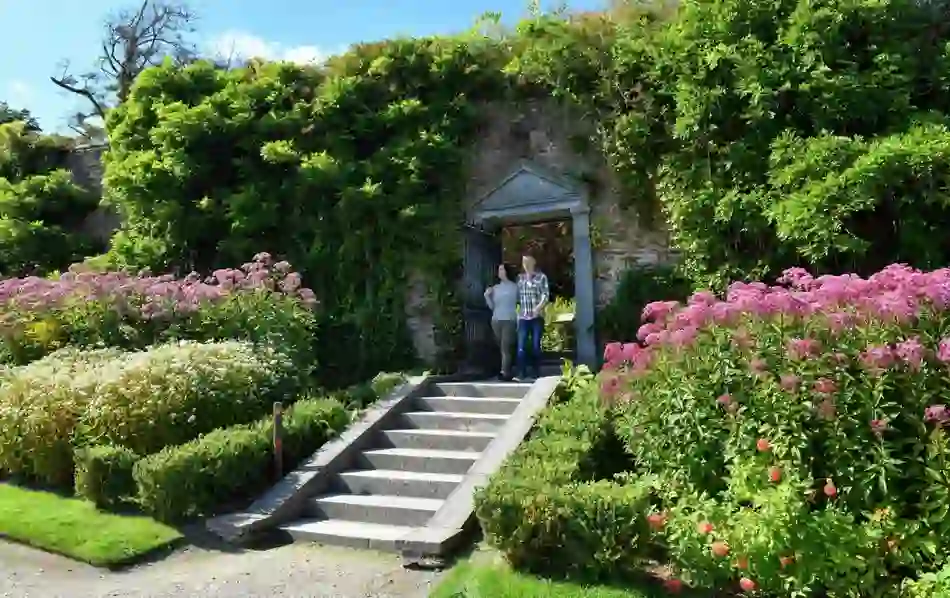 Head into nature
One of the top activities to enjoy in Waterford is walking or cycling the Waterford Greenway, a 46 kilometre off-road trail that starts at Grattan Quay in Waterford city and meanders past Norman castles, medieval ruins and a Viking settlement, before ending in the pretty coastal town of Dungarvan.
Fancy going hiking? The rocky Comeragh Mountains boast great walking trails. A short 30-minute drive away, you'll find the Mahon Falls and Coumshingaun glacial lake, which sits high above the land – the lake is said to be bottomless, and black as night.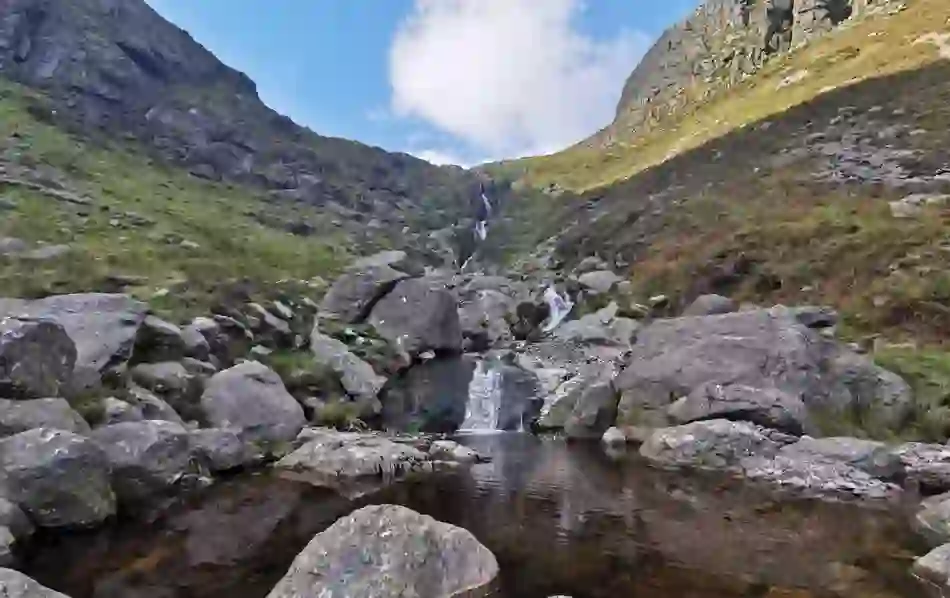 The Copper Coast is Waterford's own UNESCO Global Geopark, with 25 kilometres of shoreline comprising of cliffs, coves and sea stacks. Getting its name from the ancient copper mines that once covered the area, the Copper Coast is full of fascinating history and hidden coves and is a popular place to go kayaking. And as you explore, keep an eye out for the Metal Man at Newtown Head, where a huge sailor perches on a pillar to let sailors know that they're entering Tramore Bay.
So, who's heading to County Waterford?
Want to see more?
Here are some great reads to get you started