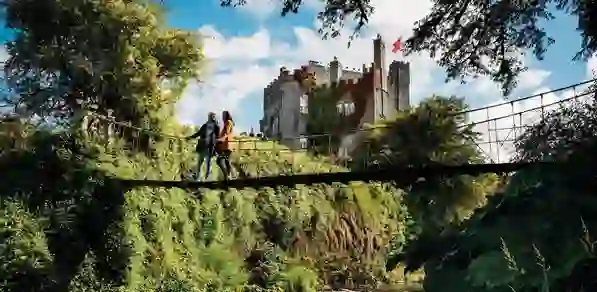 County Offaly
1hr 30mins from Dublin Airport
St Ciarán's legacy
Back in the 6th century, the monastic site of Clonmacnoise was one of the important centres of learning in Europe – an early Christian crossroads famed for exporting art, learning and faith all over the continent. St Ciarán and his monks, who founded this beautiful place on the edge of the River Shannon, were clearly busy people: among the stone ruins at Clonmacnoise today you'll find nine churches, three exquisite high crosses, an iconic 12th-century round tower and the traces of a cathedral. This what Ireland's Hidden Heartlands is all about.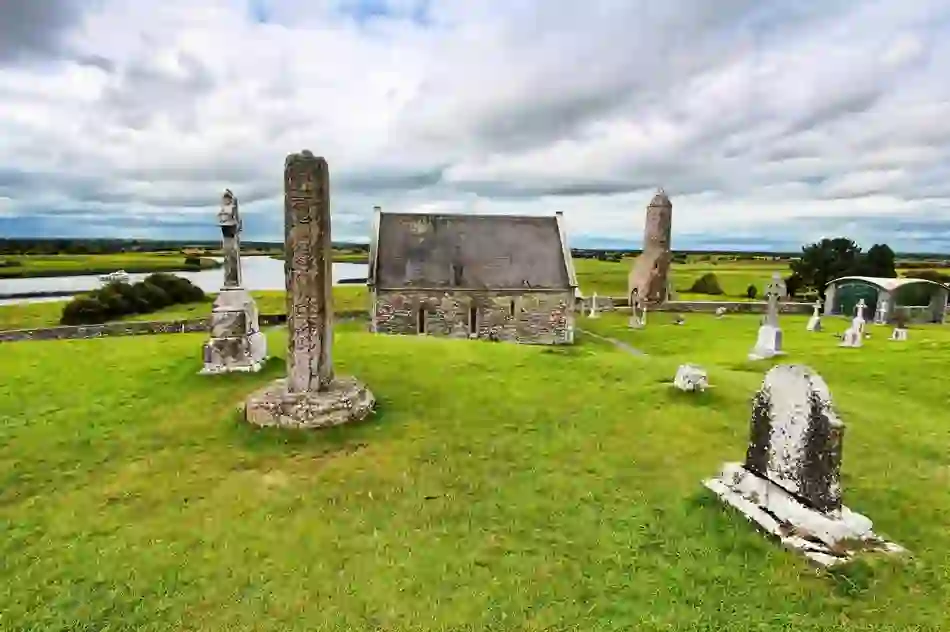 Clonmacnoise
Prepare to be wowed when you discover the monastic ruins of Clonmacnoise.
Discover more
Bog buddies
Throughout Europe, ancient peatlands have largely disappeared, but Ireland still has plenty around – in fact, one-fifth of Offaly's land area is covered by bog.
Full of intricate ecosystems and exotic flora and fauna, bogs are little universes unto themselves. Take Clara – despite only being 460 hectares in size, it's one of the best remaining examples of an intact raised bog in western Europe.
The visitor centre here tells a story some 10,000 years in the making – from the bog's genesis in an ancient lake to the famine roads dug by 19th century labourers to the sphagnum moss and sundew plants spread across it today.
Another fascinating link to history was discovered in the boglands near Croghan Hill – an Iron Age "bog body" known as Old Croghan Man, estimated to be over 2,000 years old. Croghan Man is believed to have died from a stab wound to the chest, and you can find him, alongside other bog bodies found across Ireland at the National Museum of Ireland in Dublin.
Art in the park
More natural wonders can be explored in Lough Boora, where a 2012 "BioBlitz" recorded over 940 species. Amidst the thatches of bog cotton and tiny wild orchids here, you'll find cycle paths, picnic spots and a unique sculpture park.
The Sculpture Park route sees the work of artists who were inspired by the bogs' rich natural and industrial legacy. Industrial materials found in the bog, such as locomotives, rail lines or timber and stone, have been used with the turf to create amazing season-changing sculptures that are now part of the landscape.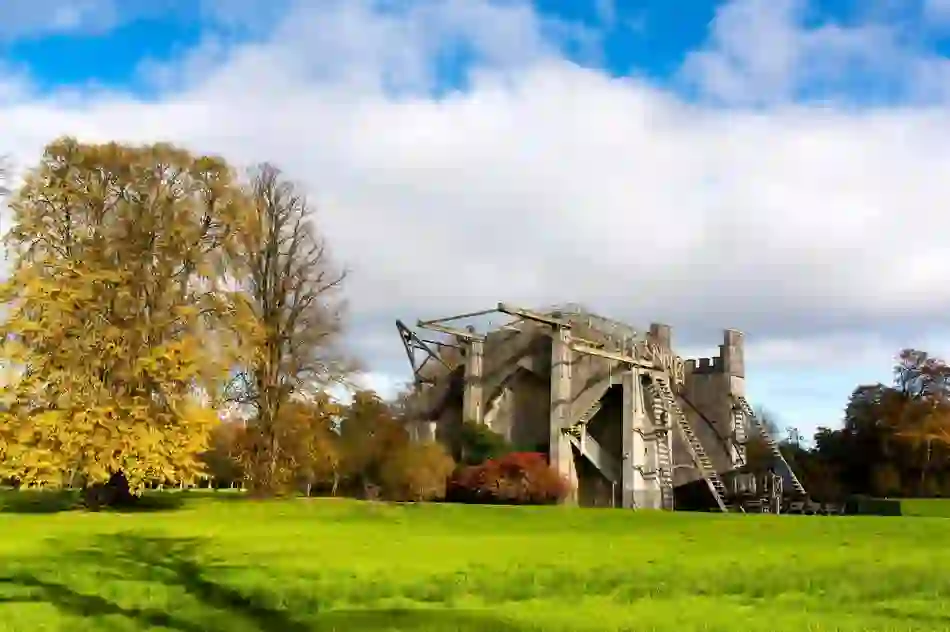 Star-gazing
As well as its early religious achievements, Offaly was the site of a great scientific success, when the spiral nature of certain galaxies was observed for the first time through the historic Birr Telescope.
The "Leviathan", built in the 1840s and shaped liked a big, black cannon, is the centrepiece of Birr Castle. For 70 years this was the largest telescope in the world. It still works. And it's still as much an object of marvel as the stars it observes.
Want to see more?
Here are some great reads to get you started
More around Offaly
Don't miss these things to see and do