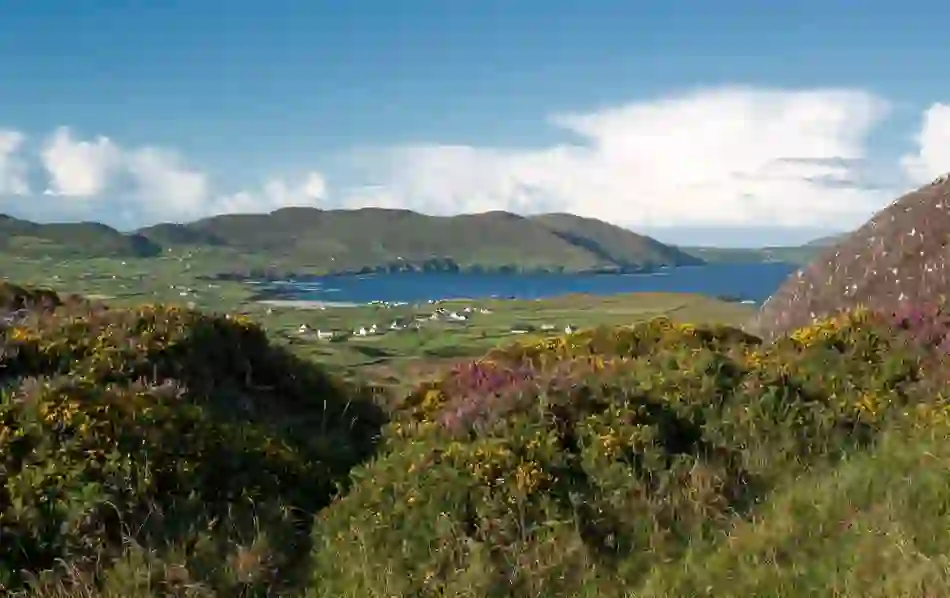 Dursey Island, County Cork
2hr 30mins from Cork Airport
Idyllic island
Lying beyond a tumultuous sound at the tip of the Beara Peninsula, you'll find Dursey Island. Situated along the west coast of County Cork and along the Ring of Beara, Dursey Island is the most westerly of Cork's inhabited islands.
Dursey is dotted with historic husks: the ruins of a church said to have been founded by monks from Skellig Michael, a Naopleonic-era old signal tower, a castle built by O'Sullivan Bera.
To get there, the Dursey Island Cable Car is your means of transport…
Getting to Dursey Island
It's not possible to pre-book places on the cable car. It runs continuously all day until early evening. The trip takes eight minutes to get to the island.
Cable car tales
Strange as it seems, this hardworking contraption is the only one of its kind on the island of Ireland. Hop on board the steel capsule at Ballaghboy, feel the click of the door as it closes, and sit back as you're hauled 250m across the Atlantic Ocean (look out for dolphins in the blue below).
Dursey Island's cable car spares islanders the hazardous journey across the sound. It carries tourists, islanders and supplies, dogs and bicycles. Wisps of hay stick out of the seat.
It's like a Coney Island fairground ride ending at a fantasy Irish landscape – though if time or inclination are limited, there are stunning views from the Beara Peninsula too. Either way, it will be etched in your memory forever.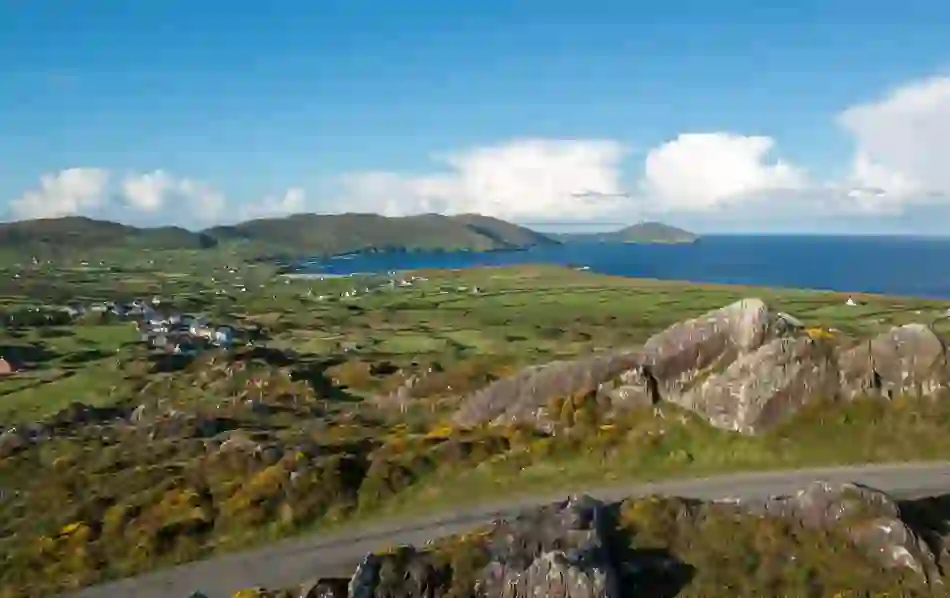 Walking into the wilderness
Visitors can trace a 9km looped walk, taking in Atlantic vistas, ragged cliffs and ancient patchworks of ditches and dry-stone walls. Stark, desolate and small, the island is a haven of tranquility. There are no honking horns or bustling commuters here.
Dursey's soundtrack is composed of waves, wind and the call of teeming seabirds. It's a complete and utter escape. The only deadlines belong to the cable car returning you to the mainland.
Want to see more?
Here are some great reads to get you started
More around West Cork
Discover these great things to see and do:
Getting to Dursey Island
Whether you're flying or coming by ferry, Cork is your nearest arrival point. But Shannon Airport and Rosslare Europort are pretty easy distances, if you want to take the scenic route.
Start your journey