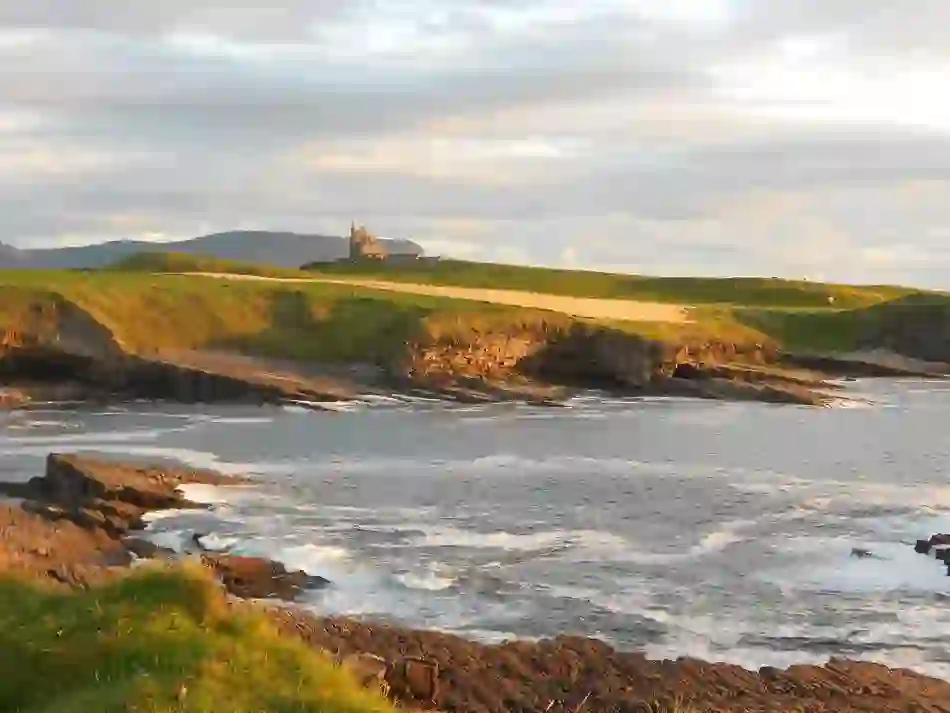 Mullaghmore
1hr 10mins from Ireland West Airport
Jutting out of Sligo's northern edge, close to the county's border with Donegal, the small peninsula of Mullaghmore sits dramatically out into the North Atlantic.
The waters here are not simply photogenic. They have become known for some of the most sought-after waves in surfing. Mullaghmore is notably championed for one big break in particular which Surfer magazine has dubbed "Ireland's scariest slab" (a heavy reef break coming out of deep water and breaking in very shallow water, for those who don't know). Surfing is in the blood here. The famous Irish pro-surfer and local Sligo legend, Easkey Britton, was even named after a beach called Easkey, just an hour's drive further south of Mullaghmore. While you're in the neighbourhood, why not head down to Strandhill and indulge in a traditional Irish therapy/detox treatment of a warm seaweed bath courtesy of Voya Seaweed Baths.
By the mountains and sea
Curving around to create a natural bay, the peninsula's eastern coast stretches into an elegant sweep. From here, you're looking up along Donegal's southern borders at Bundoran Golf Club and the point where the River Erne flows into the Atlantic. Also on this eastern side, sits the tiny village of Mullaghmore overlooked by two of Sligo's icons: Ben Bulben mountain and Classiebawn Castle.
Ben Bulben, part of the Dartry Mountains, sits on Sligo's coast surging out towards the North Atlantic. Formed during the Ice Age, this looming rock formation with its distinctive flat top is shrouded in myth. Said to have been the home of the legendary band of warriors known as the Fianna, it is also reputedly the resting place of ill-fated lovers Diarmuid and Gráinne. Back in the real world, it has retained a powerful hold of the imagination, most notably that of poet and Sligo native, WB Yeats, who features it prominently in his work. In one of his best-known poems Under Ben Bulben, he writes "Under bare Ben Bulben's head/In Drumcliff churchyard Yeats is laid."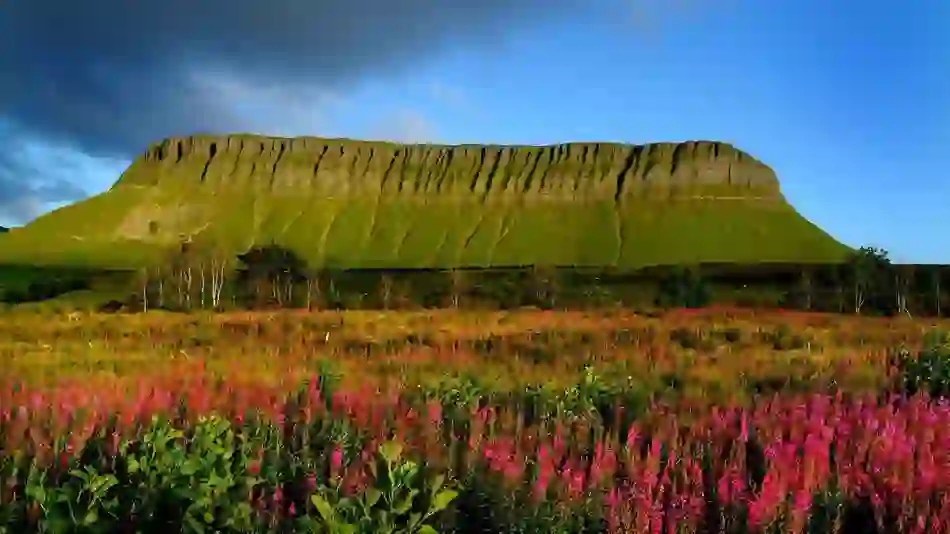 A walk on the wild side
For those wishing to become more intimately acquainted with the mountain, the Ben Bulben (Gortarowey) Looped Walk is a 4km (2.5 mile) route of easy-going terrain and some minor ascents. For a more thorough on-foot exploration of Mullaghmore, set off on the 8km (5 mile) beach and pier walk along Bunduff Strand.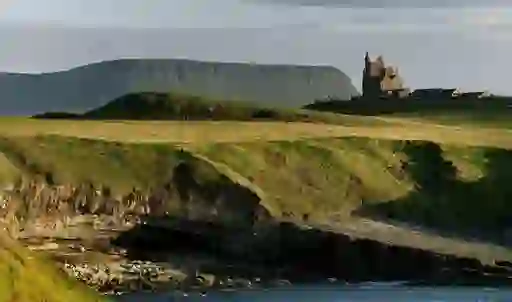 A fairytale castle
Few images of Mullaghmore, and for that matter Sligo, will fail to include Classiebawn Castle. Sitting in a modest rise in an evergreen spread of field about a hundred metres from the sea, there's an air of Disney whimsy about Classiebawn, which is instantly recognisable by its conical turret. Building of the castle was begun by the British statesman, the 3rd Vicount Palmerstown in the mid 19th century. Classiebawn is privately owned and not accessible to visitors but drive or walk along the Mullaghmore Peninsula and you'll find plenty of stopping off points that offer spectacular views of the castle and the surrounding landscape.
Want to see more?
Here are some great reads to get you started
Sligo highlights
Don't miss these things to see and do