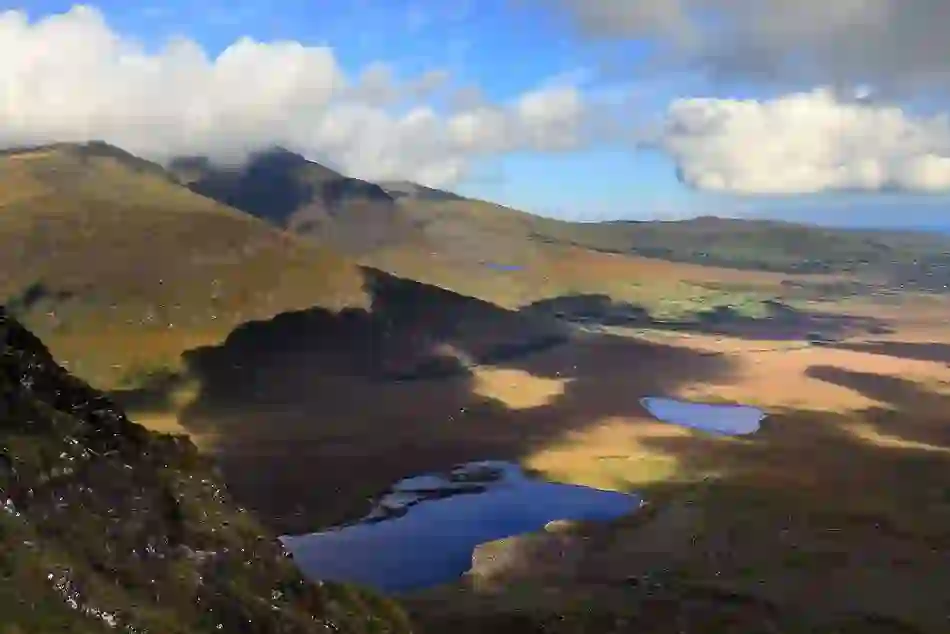 County Kerry
1hr 30 mins from Cork Airport
Meet "The Kingdom"
You may have heard of Kerry. Its mountains, lakes and coasts have been the picture-postcard image of Ireland overseas. And while visitors may argue about their favourite towns, everyone falls in love with "The Kingdom". It's just drop-dead gorgeous.
What makes Kerry so special?
Where to begin? Killarney National Park, that's where! Nestling between Killarney and Kenmare, these 26,000 acres of woodland, mountains and lakes are a favourite with tourists and locals alike. The area was a particularly popular spot with Queen Victoria in the 19th century and her lodging, Muckross House, still stands with all its furnishings intact.
Overlooking Lough Leane, Ladies View, provides one of the most spectacular displays of Kerry's landscape. The natural beauty of Torc Waterfall, Innisfallen Island and the dramatic MacGillycuddy's Reeks mountain range are a breath of fresh air for the soul. And then there's the famous Ring of Kerry touring route, that showcases some of the most spectacular sights and quirkiest towns and villages that Kerry has to offer.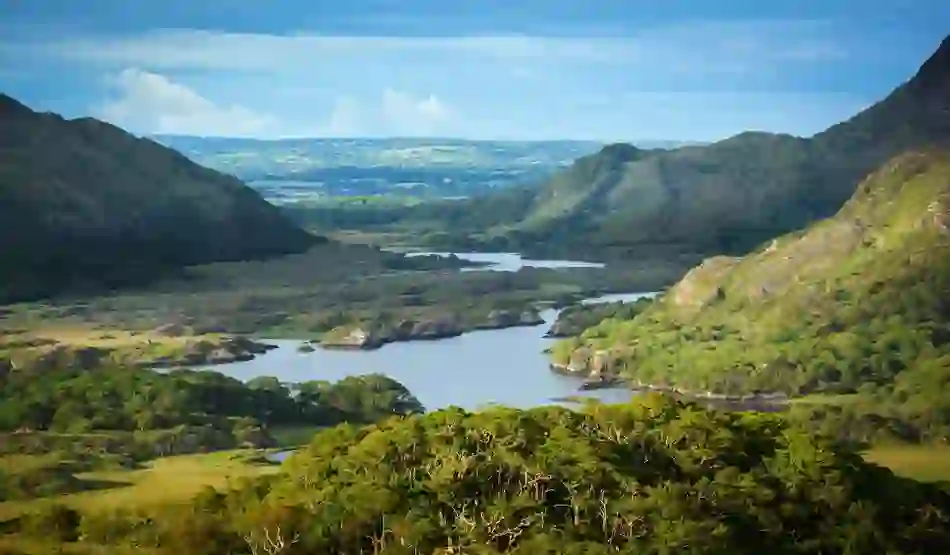 Ring of Kerry
This scene-stealing route on the southwest coast attracts people from far and wide to witness its beauty…
Discover more
A galaxy not so far away…
The Wild Atlantic Way stretches 2,500km along the coast of Ireland. At the bottom of this route, around 11 kilometres off the Kerry coast, the Skellig Islands are a particular standout on the coastline with their rugged beauty. The larger of the two islands, Skellig Michael, hosts an ancient monastery at its summit, which can only be reached by climbing hundreds of stone steps, hand-carved into the rock.
These islands have rightly caught the attention of Hollywood, and Skellig Michael has become a star in its own right, thanks to appearances in the Star Wars franchise. The island's epic appearance along with the vast oceanic backdrop provided a suitably otherworldly feel – it's not hard to imagine a Jedi knight taking refuge here!
It is possible to visit Skellig Michael – approved boat tours to or around the island depart daily during the summer months – but tours must be booked ahead and are weather dependent. Or if you prefer to stay on dry land, take a trip to the Skellig Experience Visitor Centre in Valentia where you can enjoy films and exhibitions about this amazing place.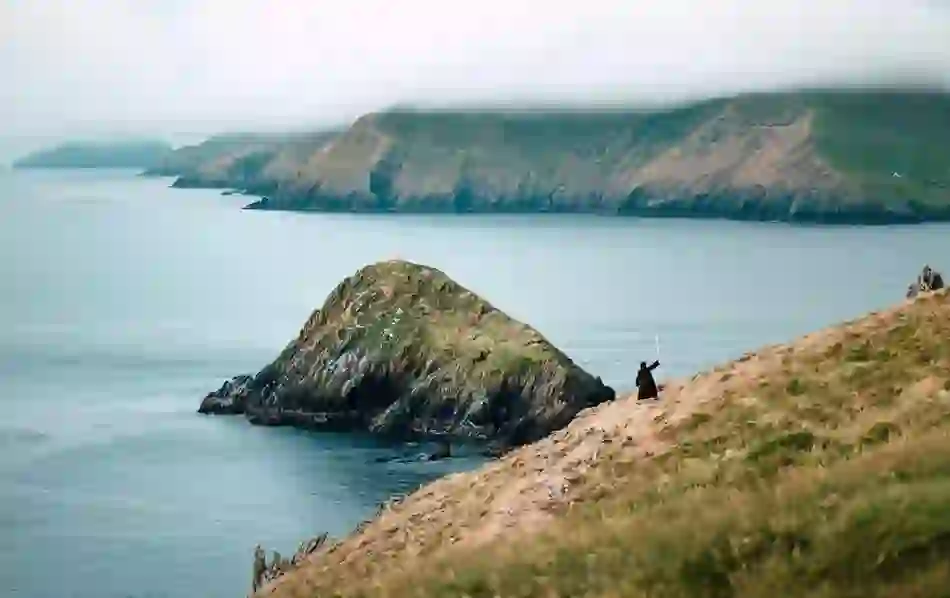 Star Wars® in County Kerry
When the Star Wars team came to Ireland to film The Force Awakens, Portmagee was the lucky host to the stars and crew!
Discover more
What Kerry has given the world…
Kerry natives have made their own inimitable mark on the world. There was the famous explorer Tom Crean, known for his Antarctic exploits with Captain Robert Falcon Scott and Ernest Shackleton. When his adventuring days were done, Crean returned home and open a pub, the South Pole Inn in the small village of Annascaul. Kerry was also the birthplace of Daniel O'Connell, Ireland's Great Liberator, as well as the childhood home of Oscar-nominated actor Michael Fassbender.
Every December, some of the biggest names in music make the pilgrimage to St James's Church to play stripped-back sets at the Other Voices gathering. Amy Winehouse, Mumford and Sons, Hozier, Steve Earle and Snow Patrol have all performed there. You'll find a writers' museum in Listowel that celebrates a place "where it is easier to write than not to write", as Kerry author John B Keane liked to put it. Oh, and the county has dominated Ireland's native sport of Gaelic football, winning too many All-Ireland Gaelic Football championships to mention.
So, if you're wondering why this county is known around Ireland as "The Kingdom", maybe now you understand… Kerry is a land of pure majestic beauty.
Kerry highlights
Don't miss these things to see and do!